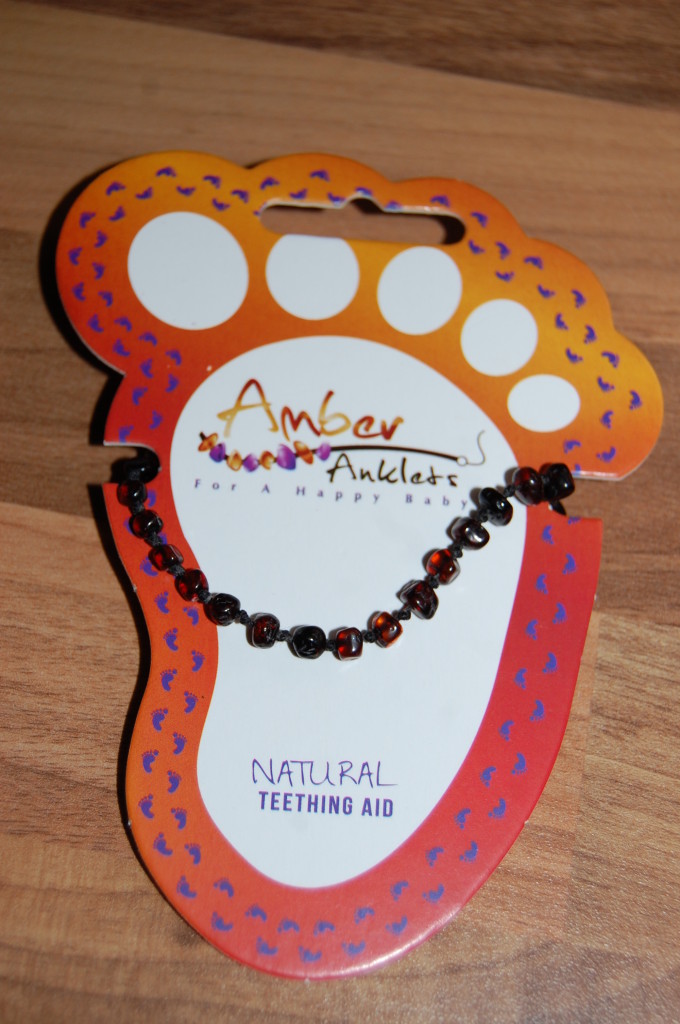 I have used amber a lot in the past – when Max was tiny and teeth were popping through an amber anklet was really helpful, eased his pain and combatted the excessive drooling. Since then, I have done a lot more reasearch into amber and the benefits it can have, and after reading that it could also be helpful for eczema I was keen to try. The lovely Amber Anklets sent me a couple of dark cherry anklets, and we popped them on, crossing our fingers that they relieved some of Max's itchiness. Getting photos of his eczema is really difficult (he's pretty wriggly) but it's red, inflamed and sore and no amount of creams seem to fix it.
The anklet measures in at 14cm and fits Max comfortably. Made from Baltic amber,the anklet is fitted with a screw clasp making it easy to take on and off when necessary, and is individually hand knotted for safety.
After 2 weeks, Max's eczema is improved. I am not going to pretend it has gone away – I don't think there is a magic cure, but the amber in combination with some Argan Oil (more on that soon) has definitely made the red patches less dry, more supple and less itchy. The amber anklet doesn't bother Max at all – he isn't really aware he has it on, and the benefits it is providing make it more than worth the £9.99 price tag.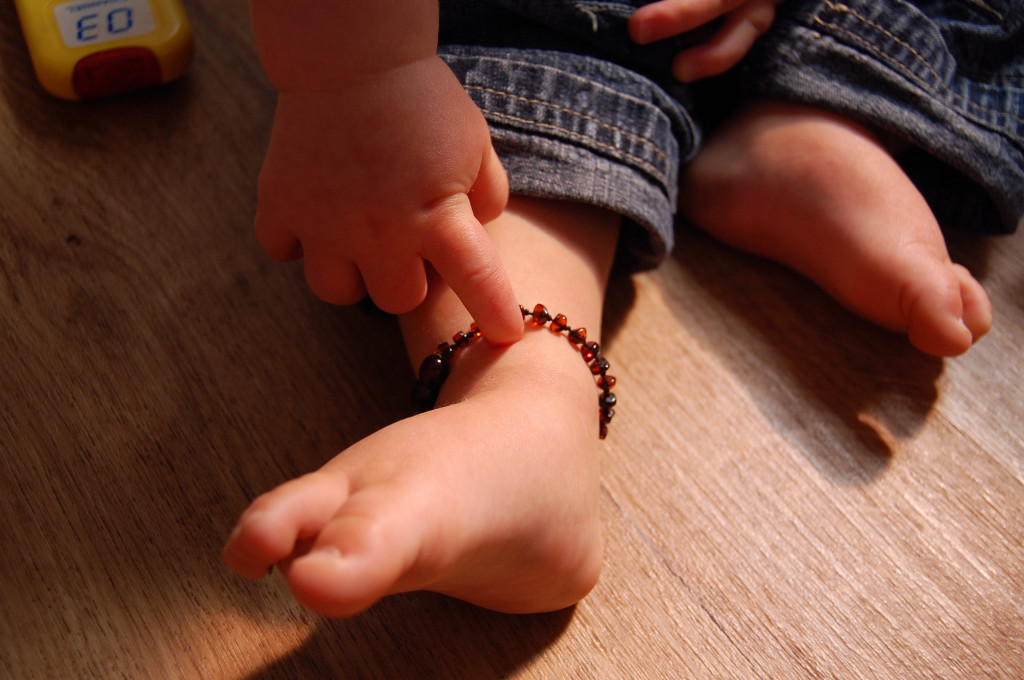 If you love the look of the Amber Anklets, and fancy winning one for yourself, then why not enter my giveaway- you could win an anklet of your choice!
T&C's – open to UK residents. Winner will be randomly selected from all correctly completed entries and contacted by email. They must claim their prize within 10 days or it may be redrawn. Prize supplied directly from Amber Anklets. Win competitions at ThePrizeFinder.com