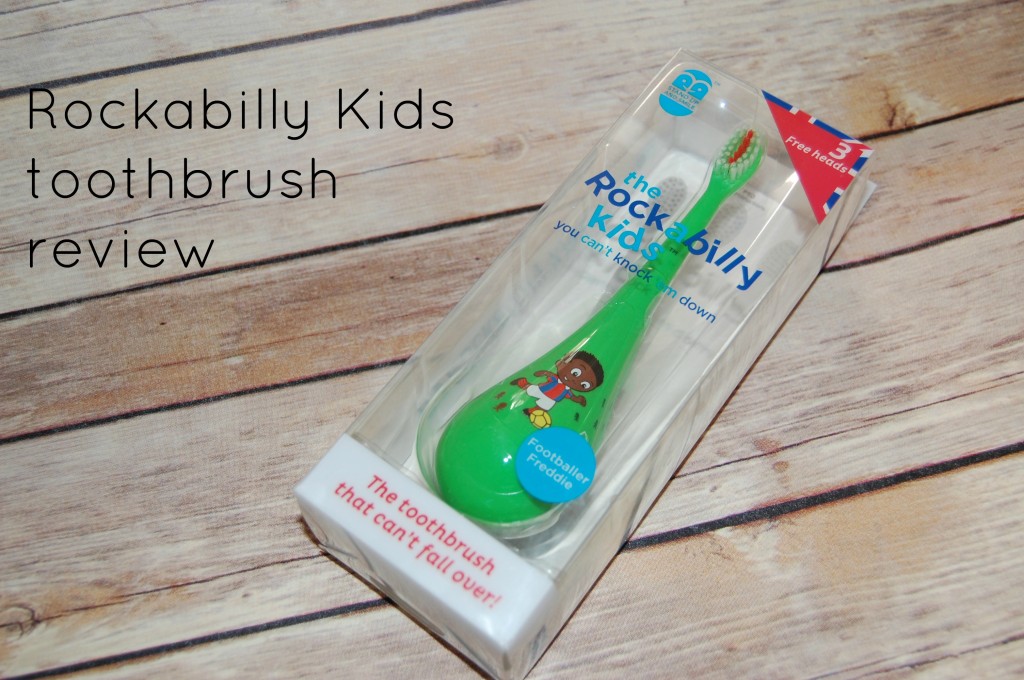 I don't know about you, but I am forever cleaning my bathroom. It's one of those areas that I like to keep as spotless and hygienic as possible, for obvious reasons. One of the areas I am quite OCD about are the toothbrushes. Have you ever thought about how unhygienic these probably are? Especially once you have children – they brush and run, leaving toothbrushes unrinsed, lying upside down on the side, and quite possibly dropping them on the floor. Yuck. The NSF ( National Science Foundation) in the USA rated the toothbrush holder the 3rd dirtiest item within an average household. Yuck again.
We recently discovered the Rockabilly Kids toothbrush. These clever brushes don't need to be stored in a damp, dirty toothbrush mug, because they stand up on their own. We have tried similar brushes before – the ones with the suction type bases, but these never last – they only stay sticky for a few days and then they fall over, landing on the floor or the bath, or even in the toilet. But the Rockabilly brush really is different. No matter how quickly your kids dump the brush after use, or where they leave it, it really doesn't fall over.
So we know it's clever, and hygienic, but that's not all. The fun characters and bright colours make the brushes fun too – and that makes kids want to brush their teeth. Jacob loved the Footballer Freddie design on his brush – he is football mad, and so I knew this would appeal to him!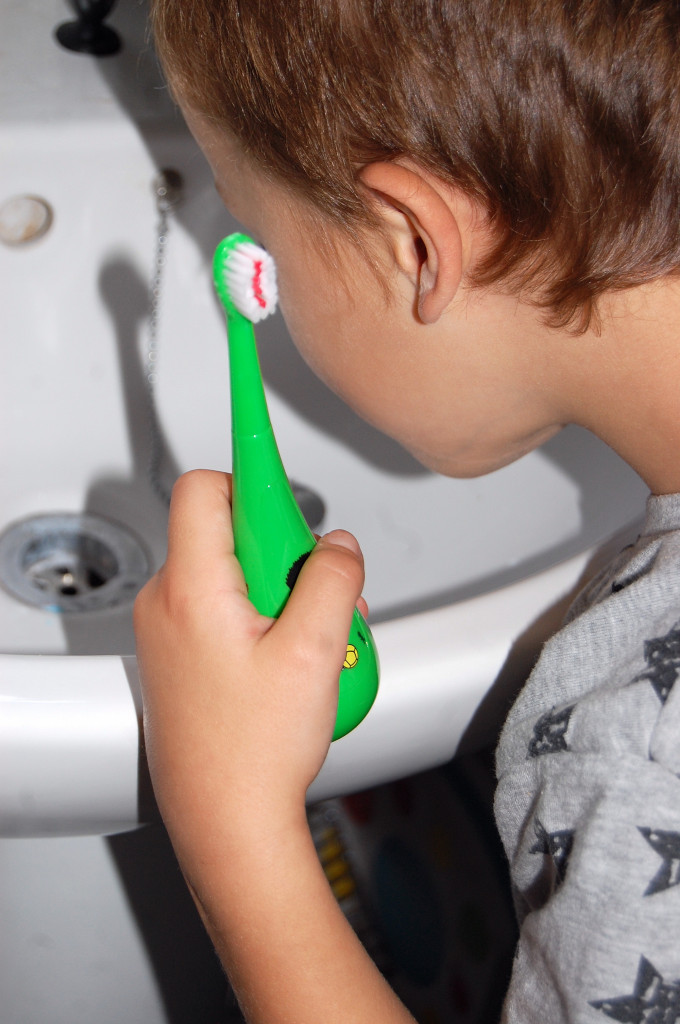 There are 6 different designs to choose from at present – Footballer Freddie (green), Astronaut Andy (blue), Cowboy Clint (yellow), Vet Valerie (pale blue), Chef Cheryl (pale pink) and Superstar Stella (dark pink), so it should be easy to find a design to suit most little ones.
Each toothbrush comes with 3 replacement heads too – this means that if you replace the head every 3 months as recommended, the set will last for a whole year. Priced at just £6.99 I think this represents fantastic value.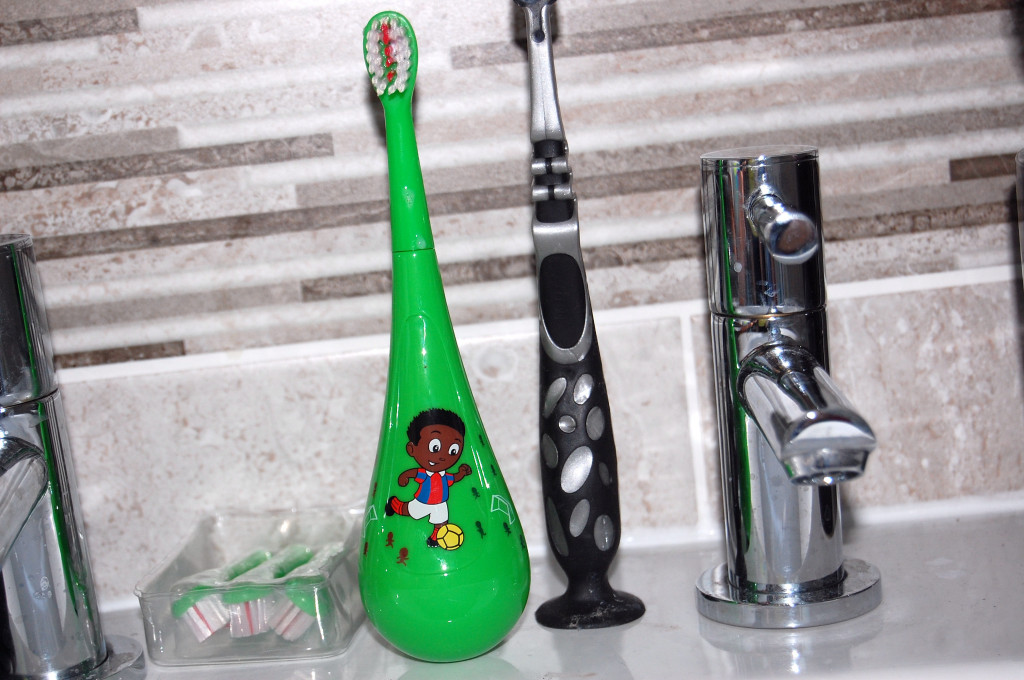 We love the Rockabilly Kids range, and I am converted to this very clever little piece of kit. I will definitely be getting one for Max in the near future – I mean, what's not to like?! It's reasonably priced, comes with enough heads to last a year, remains hygienic no matter how much the kids abuse it, and it's fun too! A definite winner. Check out AuthorityAdviser for more reviews on these products.
The Rockabilly Kids range is available from Boots.com, Alliance Healthcare, Ocado, JoJo Maman Bebe and Selfridges, as well as the eBay shop.