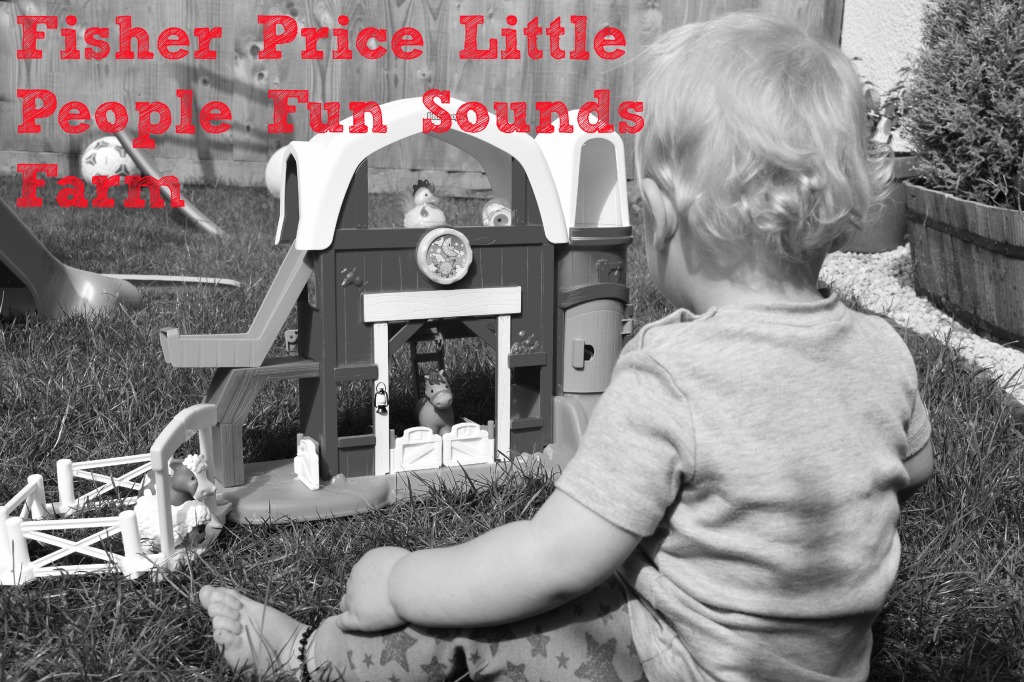 Fisher Price has always been one of my go-to brands, whether it is for baby toys for my children or gifts for friends and family. I love the huge range available, the high quality of the products and the fun and learning opportunities these toys provide. So when we were sent one of their latest baby toys to review, I knew it would be a hit with Max before we even got it out of the box.
The Fisher Price Little People Fun Sounds Farm has lots and lots of things for little hands to discover. The barn doors open and you hear all the animal sounds – horse, cow, sheep and chicken – to match the animals that come with the farm. There is a hay chute that can be tilted to deliver hay bales to where they are needed, a removable pen area for animals on the side and a dial at the top which can be turned to play restful night time tunes or upbeat daytime songs.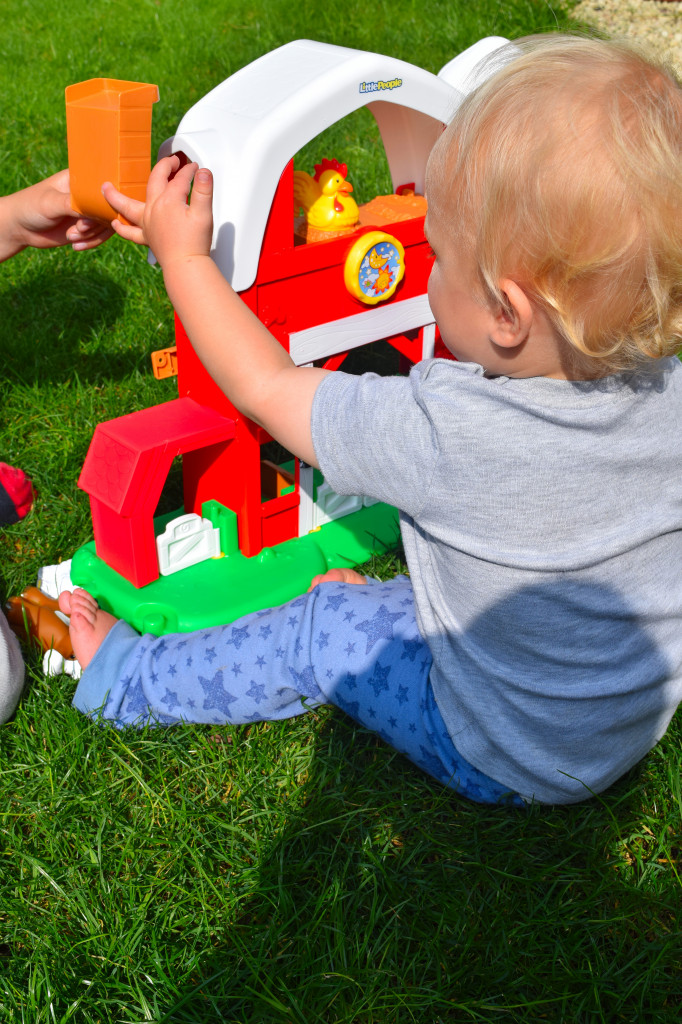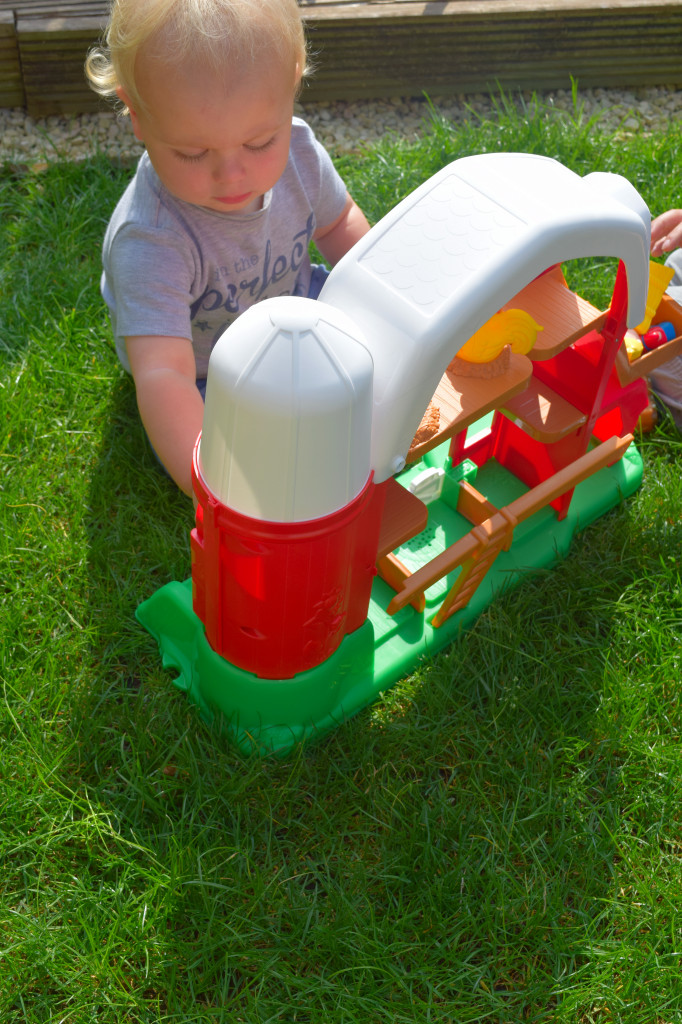 Everything is the perfect size for little hands, from the animals and the farmer to the dials and buttons that make the sounds. As you would expect from Fisher Price it is all very well made, and there are very few parts to assemble before play – the only part that needs attaching is the ladder – a simple 2 screws job. The primary colours are bright, eye catching and appealing to toddlers and the scope for imaginative play is endless.
It's a great toy for sharing too, and Max and Jacob spent a long time playing together. The farm is a nice size for 2 people to be able to sit side by side and play, yet it is not too large that it causes a storage problem. There are not too many pieces to find homes for either – 3 animals and a farmer, as the chicken stays attached to the base. There are plenty of hidey holes within the farm to store the animals when not in use – inside the barn door and on the base of the play set itself.
I have been hugely impressed with this Fisher Price Little People Fun Sounds Farm, and the amount of time Max has spent playing with it is testament to what a great little toy it is. I think it will remain one of his favourite toys due to the scope it provides – there are so many different ways to play and learn – you can teach colours and animals, touch on how to care for the creatures on the farm and include other Little People sets to create a play world. Top marks again Fisher Price…
This review is part of the Fisher Price 10 faves toy scheme. We were sent this item for review purposes, but all thoughts and opinions are my own.