I have 3 Octonauts fans in this house – one of our most used toys is the Octonauts Gup-R set – so when we were offered the chance to take a look at the all new GUP-S Polar exploration vehicle, we jumped at the chance!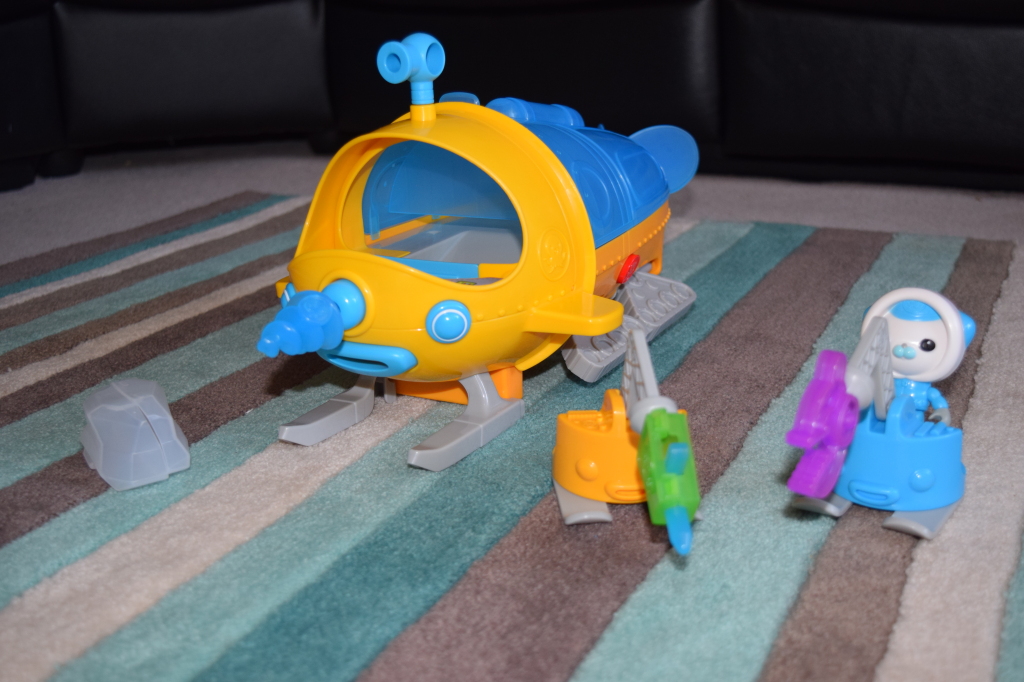 The Octonauts GUP-S Polar Exploration Vehicle comes with 3 AAA batteries, so it's ready to play – huge thumbs up for this, as there is nothing worse than opening a new toy to find you don't have the right batteries – cue disappointed children. As well as the GUP-S vehicle itself, you also get 2 mini skis, Captain Barnacles, an iceberg and a Narwhal. Captain Barnacles can drive the GUP-S, hop onto the mini skis for arctic explorations and rescue those in need. If he finds a cold Narwhal, he can take him back to the warming tank to heat up!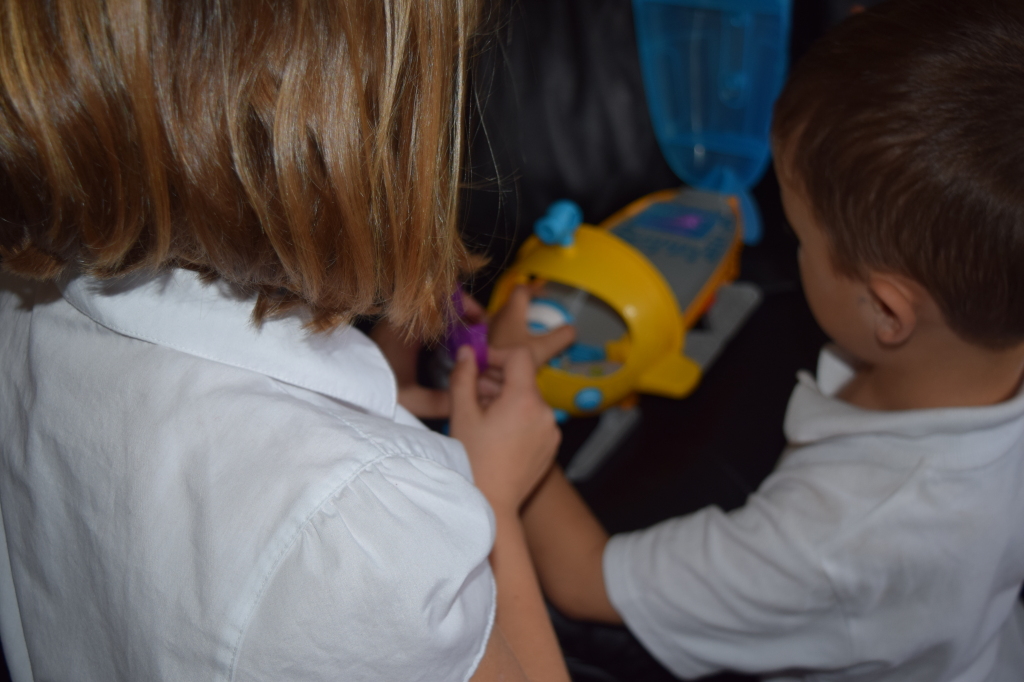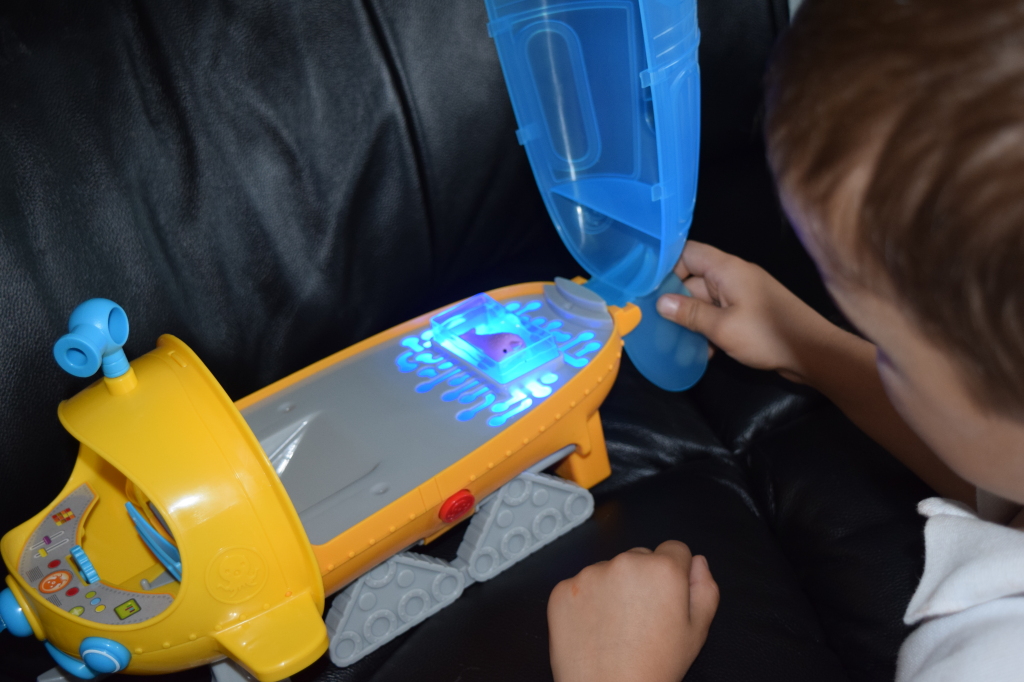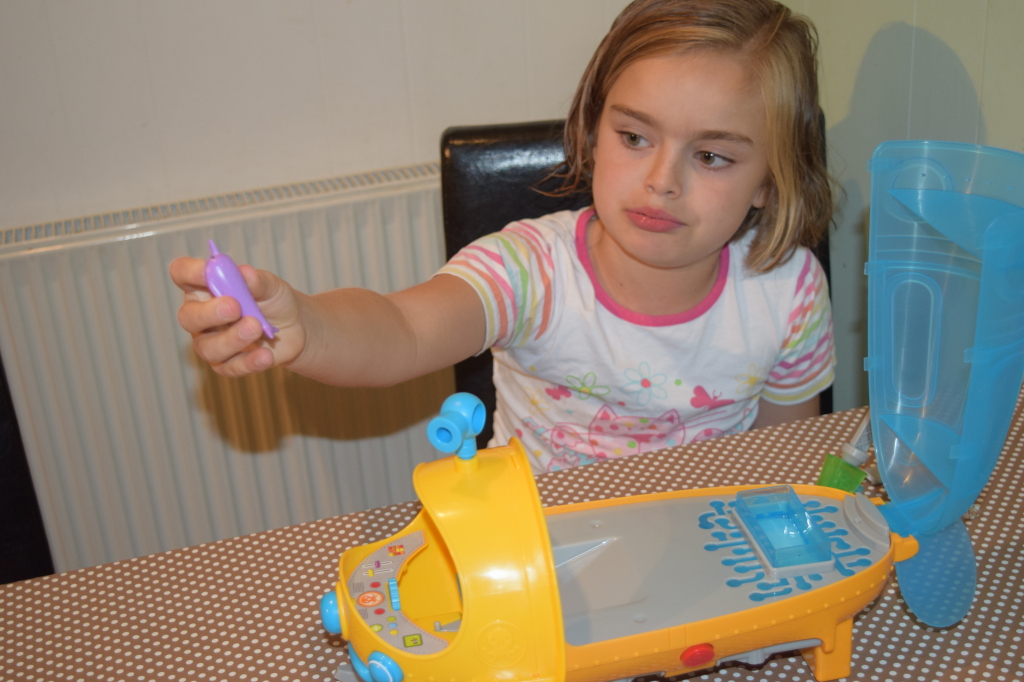 To activate the lights and sounds, you can either press the red button (which also pops up the retractable treads) or you can attach the front section of the GUP-S onto the main body – this works well if the children have been playing with the front section (Octo Sled), exploring the seas, and then return to the main Octo-Shuttle to reattach and warm up a frozen Narwhal! The play possibilities are endless – the fact you can split the main GUP-S into 2 sections and the mini skis and interchangeable tools help imaginations to run wild.
I love how easy it is to use, even for very small hands. There is no windscreen at the front of the GUP-S, which not only means there is one less part to attach and potentially lose, but it also means that it is easy for children to reach inside the vehicle to add and remove the driver. The roof of the shuttle lifts easily by simply pressing down on the tail at the back – again, making it easy for children to operate themselves.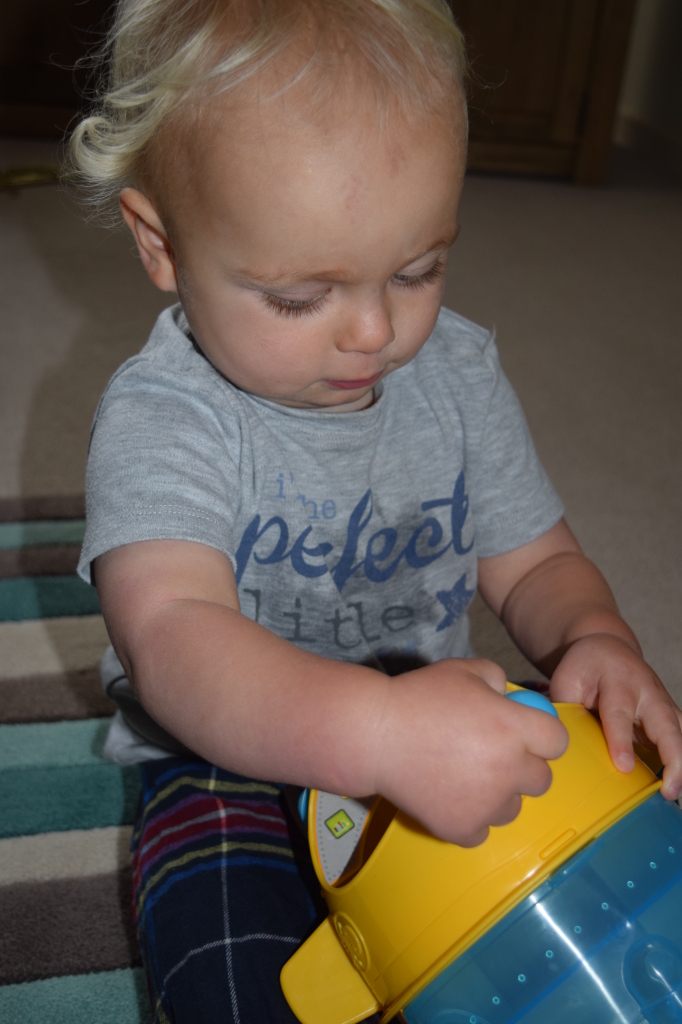 The Octonauts GUP-S is recommended for children aged 3 and over due to the smaller parts, but Max loves the large Polar Exploration Vehicle too – it's big, chunky and has light and sound functions – what's not to like?! I think this toy will feature highly on the Christmas lists of all Octonauts fans this year, and I can see why. It's great value, well made and opens the doors for endless play opportunities.