I know, I know – it's only September. But with 3 kids to buy for, as well as a large extended family, I start to plan for the festive season nice and early – that way I avoid the mad mid December rush and heaving crowds. So when Mrs Claus herself got in touch recently to chat about personalised letters from Santa, I wasn't phased by the time of year, and I couldn't wait to order Max his very first letter from the big man.
My Letter from Santa Claus aims to ignite the magic of Christmas with a very personal letter from Santa. I have had 'personalised' letters before, but in all honestly, the only 'personal' part is that the childs name has been added. I was pleased to see that My Letter from Santa Claus is very different. If you choose the Premium letter option (priced at £5.69), you are prompted to enter a lot of information about the child, such as a present they have asked for, name of a brother/sister/friend/pet, age and a special event from the last 12 months. This is all translated into your letter, and so makes it a very personal option – which is exactly what a child would expect from Santa!
The letter arrives in a handwritten envelope with North Pole postmarks and a wax seal – exactly what you imagine a letter from Santa to look like to be honest! Inside, you get so much more than just a letter – you get a whole North Pole experience. As well as the gorgeous letter, detailing all the information you requested in a way that children can read, understand and enjoy, you also get a personalised Nice List certificate and a Santa Stop Here poster to colour in.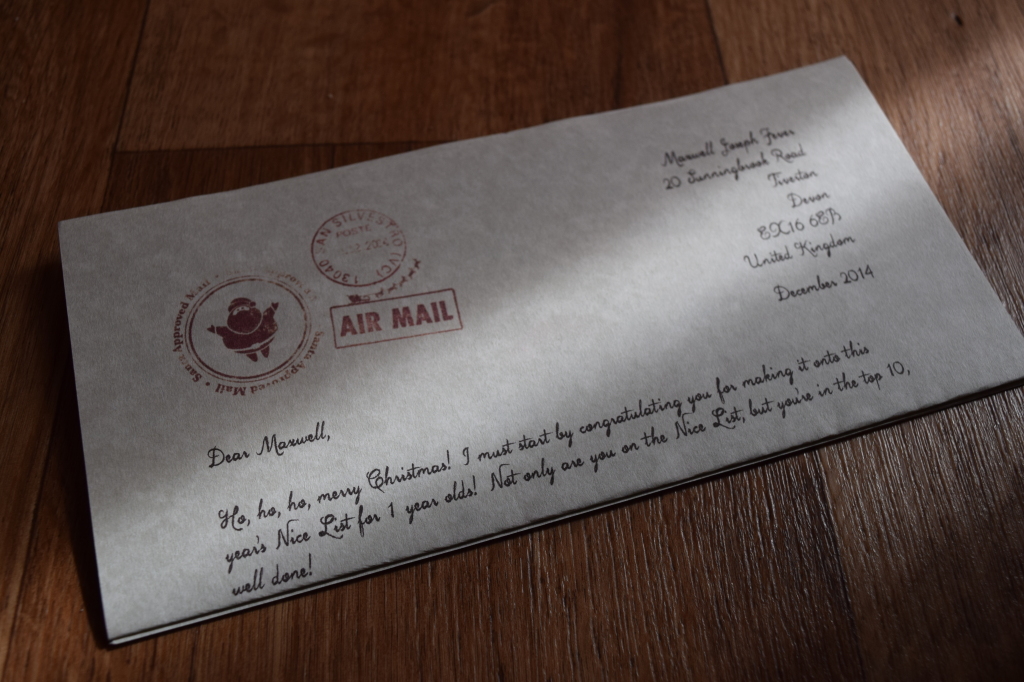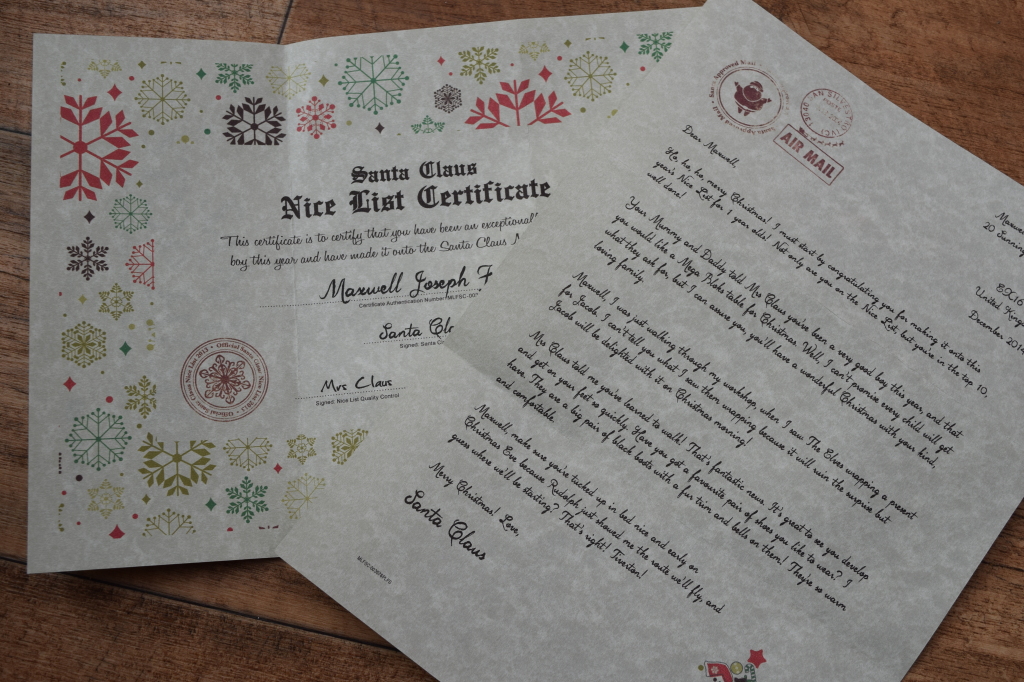 I love all the little details that have been added from the information I gave. Santa speaks of how he saw the elves in the workshop making a present for Jacob, and congratulates Max on learning to walk, asking about his favourite pair of shoes. It's so personal, so beautifully written and such a special thing for children to treasure. It is by far the most wonderful personalised Santa letter I have come across, and I will definitely be ordering 2 more for Gemma and Jacob closer to Christmas.
Ordering from the website is so easy – you just add your details and address, the childs name, gender and personal info you want included, and hit order. It takes 5 minutes, and arrives really quickly too. As well as the premium option, there are other options available – A standard letter from Santa (3.99), an e-letter (£2.69) which can be ordered right up until Christmas Eve, and even the option to write your own letter (£5.99).
Have you ordered letters from Santa before? What do you think of them, and is it something you will be doing this year?