This tool was created with data that was compiled by the Financial Fraud Authority and takes you through the 11 most common types of fraud, highlighting how much this costs the UK each year and providing advice to protect you from becoming a victim. The tool aims to inform you fully on the different types of fraud and help prevent it.
Fraud is a bit of a scary prospect isn't it, especially with the expense of Christmas just around the corner. With pretty much our whole lives being online these days, it's become so easy to access information, and for people to use that information for identity theft, and to get hold of things such as internet banking details – and once that happens you can be left with no money, no way to provide for your family. NatWest have devised the How to Fight Fraud tool shown above to show you how to fight back, and prevent fraud happening to you.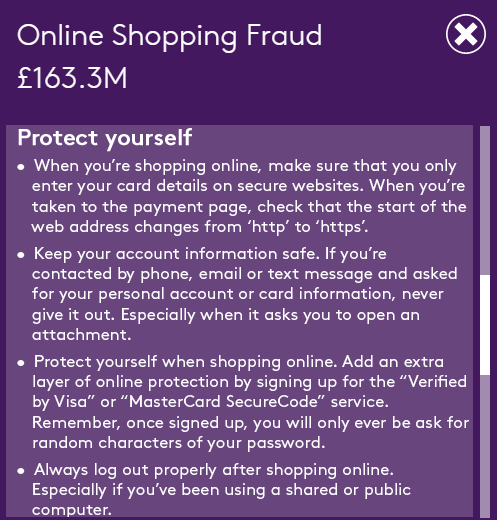 You can use the tool to learn about all the different types of fraud, and the best ways to protect yourself. A lot of the tips are simple, everyday things that you probably already do, but it's worth refreshing your memory and making sure you're staying safe. Some of the tips are things you may not know, and they could make the difference between a safe experience and one that ends in fraud and misery.
I have teamed up with Natwest to offer one very lucky reader the chance to tick one item off their Christmas list this year, and win a luxurious Harrods Champagne and Truffles Hamper – that's sure to put a smile on anyones face!
Terms and conditions – open to UK residents, this competition ends on 16/10/14. Winner will be randomly selected from all correctly completed entries, and contacted by email. Winner must claim their prize within 10 days or it may be redrawn. Win competitions at ThePrizeFinder.com