I love a good cushion. We have heaps around the house – on the sofa, on the beds and some big squishy ones for the kids to sit on in the playroom. Cushions just seem to make a room, to finish it off.
We were recently sent a Boingy cushion to review – so what makes Boingy different to other cushions? Boingy cushions are made from high quality Italian knitted Lycra fabrics, which is durable, washable and flexible. This makes it ideal for a house full of children in my eyes! The inner has been specified to maintain its shape within the cover, yet it gives a fantastic level of comfort and cuddliness – so no matter how many times the kids bounce on it, squish it or turn it into part of an elaborate den, it holds its shape.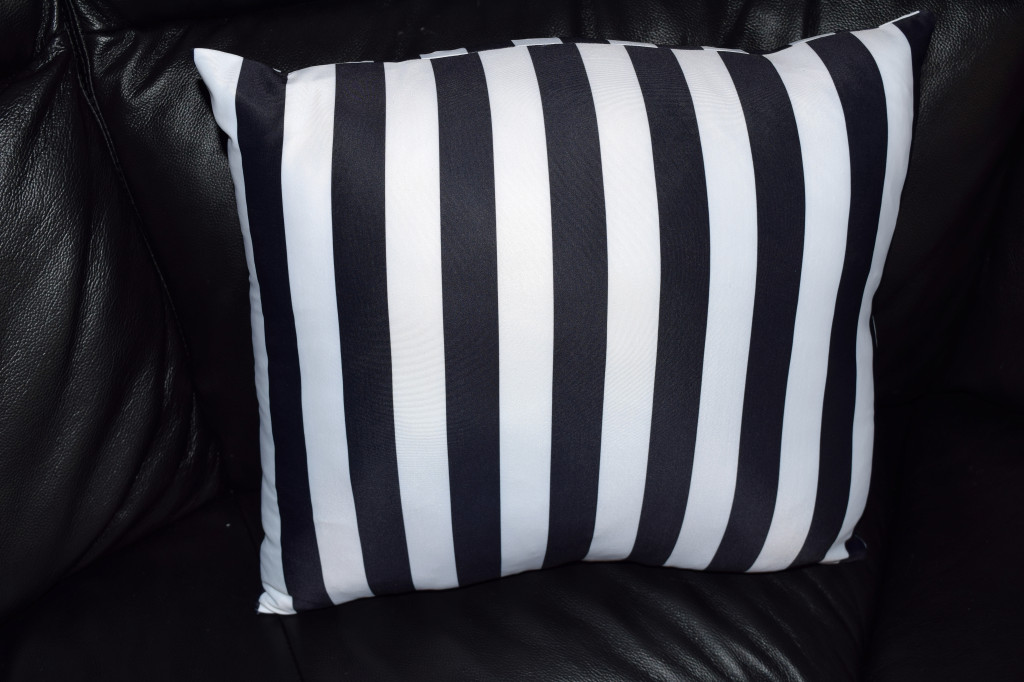 We chose the 'Stripper' cushion – a classic black and white design that would fit equally well on our black sofa or on Gemma's bed. So far it has remained on the sofa, but I am sure it won't be long until it is stolen…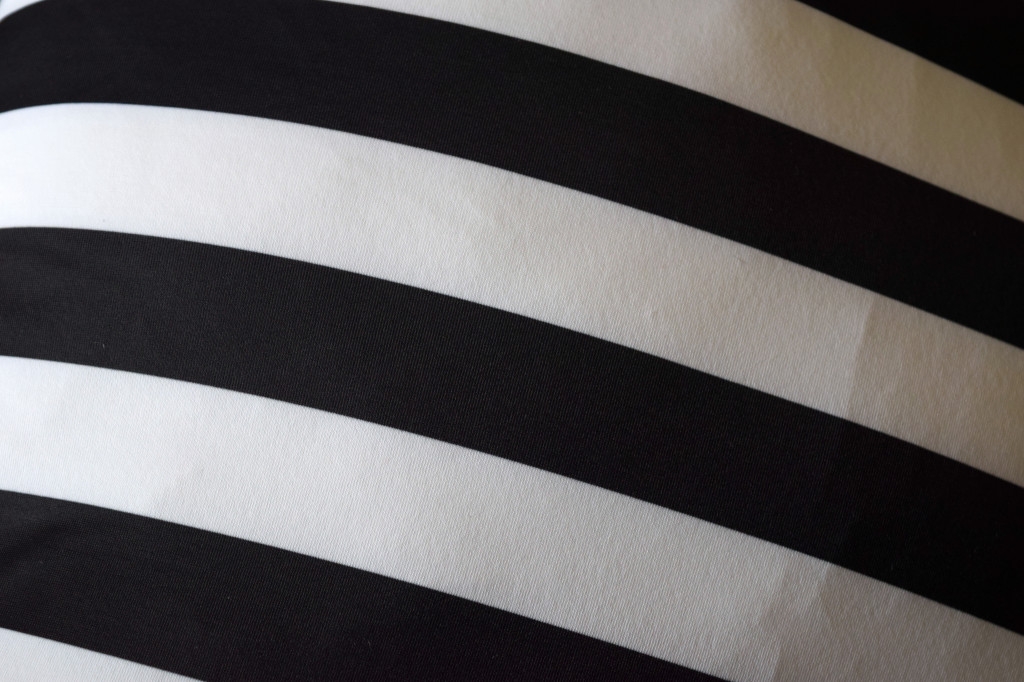 The design is timeless and classic, and will go with pretty much everything. There are so many designs on the website that you will easily find one to suit any room, scheme and colour design – there is everything from muted stripes and squares to sparkly rainbow colours and superhero designs. Everything is designed and made here in the UK, so you can proudly support a local business while updating the look of your home. Most cushions are available in 2 sizes, so you can choose the perfect size for you too.
We love the Boingy cushion. I like the unusual lycra material that holds the shape, I like the sharp, clean design and I like the fact that it is washable – you would be surprised how many cushions aren't! Priced at £26.50, it is more expensive than my usual cushions, but you are paying for something that holds its shape for much longer than traditional options.