Bibs have always been one of Max's wardrobe staples. When he was newborn, they served as a mopping up cloth for the milky reflux. When weaning started they were called into play to protect his clothes from food. They are great dribble catchers when he is teething. He wears them so often that they become a part of his outfit rather than a cover up, and so we have always been a fan of bibs that look great as well as do the job they are intended for.
One of the brands that we have a good stash of now is Funky Giraffe. For many reasons, they are one of our favourites – they look good, there are loads of designs to choose from, they fit well, are super adjustable and, most importantly, they do the job. They keep Max's clothes dry when the teething drool strikes and they save his clothes from the perils of yogurt and cheese spread.
My favourite bib is the white & blue stars cross bib – I adore the soft navy with the white star pattern and I think that it really suits Max. It compliments so many of his outfits too.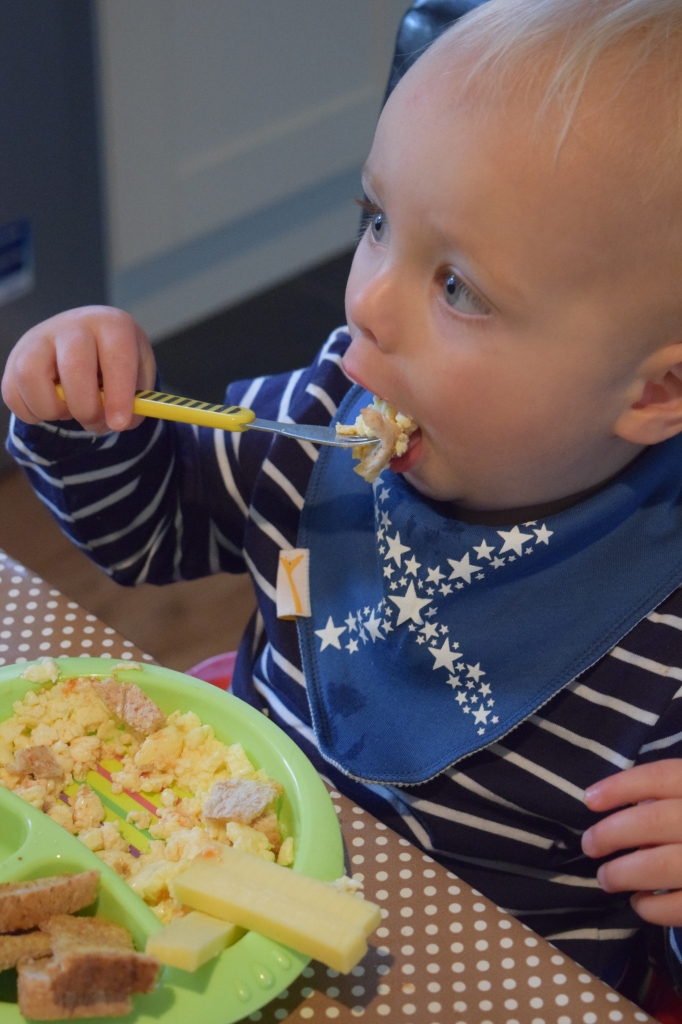 We usually use the 'catch it all' style bibs at meal times purely to protect Max's clothes, but we decided to put Funky Giraffe bibs to the eating test – and I am pleased to report that they kep Max's top scrambled egg free, and even coped when he dribbled juice all down his front, soaking up the excess liquid but keeping his clothes dry.
The yellow and black zig zag bib is pretty funky. It works really well with black and white clothes, and adds a nice splash of colour. Again, it is really well made, and the pattern is finished properly at the edges with smooth seams and good stitching.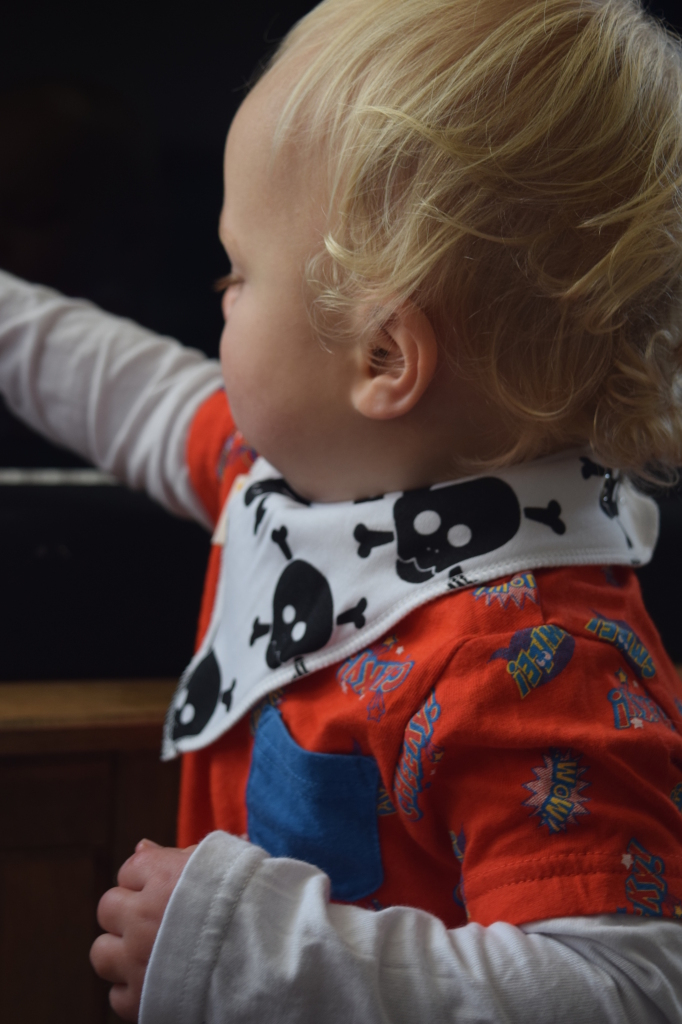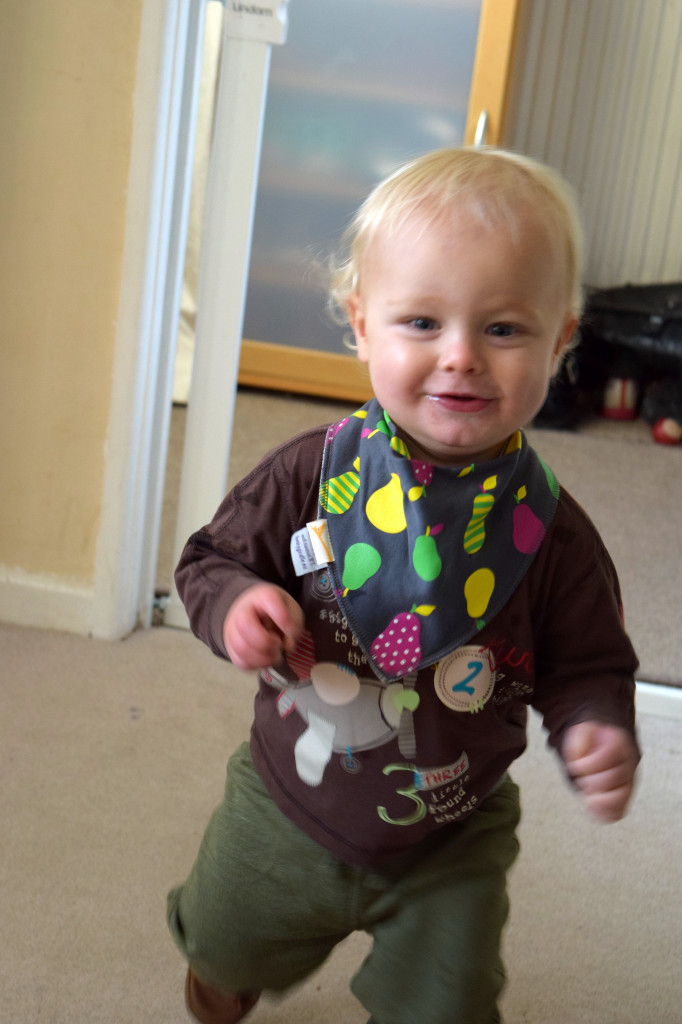 In fact, there isn't a print I don't like here. The blue London print bib is just too cute, and is perfect for a spot of afternoon tea, if you do that sort of thing. We do a cup of tea for Mummy and a banana for Max – that's almost afternoon tea, right? The white and black skull and bones is super cool, and is the bib I often reach for if we are going out – again, it goes with pretty much anything and we always get complimented on it. The black multi coloured pears bib is very retro and is Gemma and Jacob's favourite – if I ask them to go and fetch a bib for Max, that is always the one they come back with. It's bright, colourful and a bit of fun.
So we know they look great, and that they do a fantastic job of keeping Max dry. But they are also a great value item, as they are so adjustable. Each bib has 2 sets of poppers that mean you can get the perfect fit no matter if you are using them on a newborn or a toddler. The high quality materials mean they wash well, over and over again, and would easily keep for a second or third baby. The ruched neckline makes sure that bibs sit in the correct position under the chin for maximum dribble catching, but also means that they are comfortable for your child – Max really doesn't even notice he is wearing them. With 5 bibs priced at just £11.25, you really can't go wrong with Funky Giraffe.