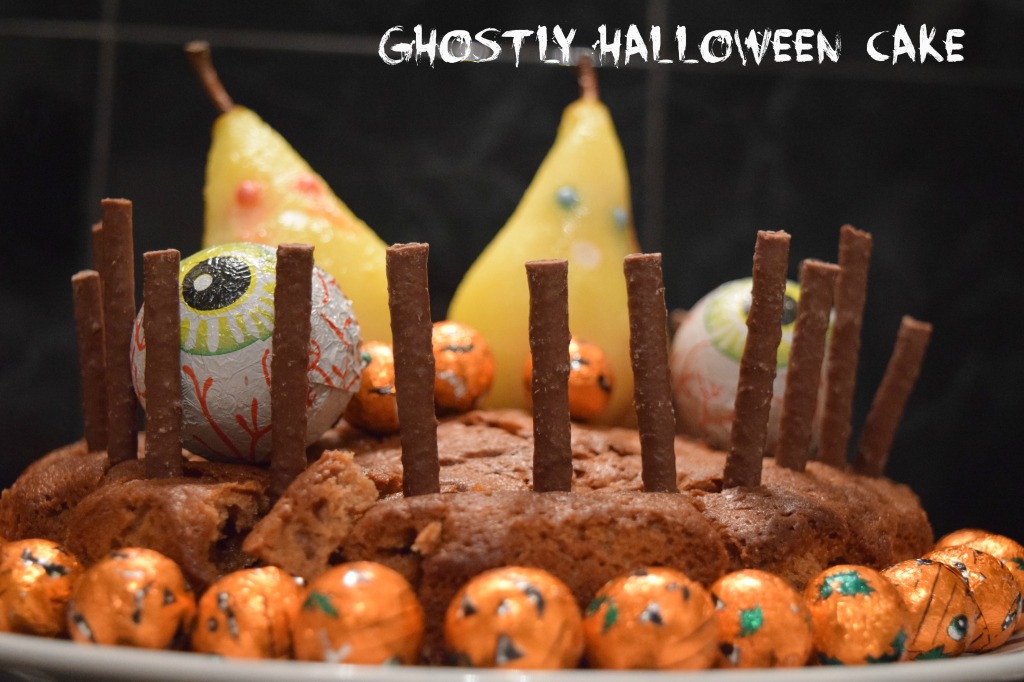 I love making something a bit special for Halloween, and this year we decided on one of our favourites – a chocolate courgette cake with a ghostly twist!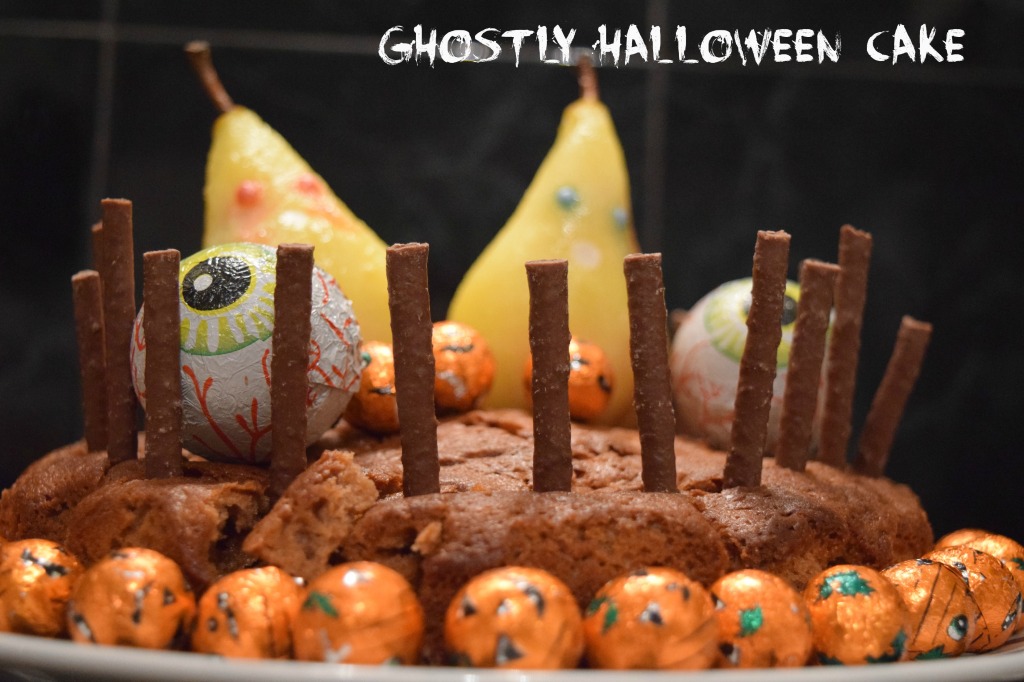 Ghostly halloween cake
2014-10-07 13:03:50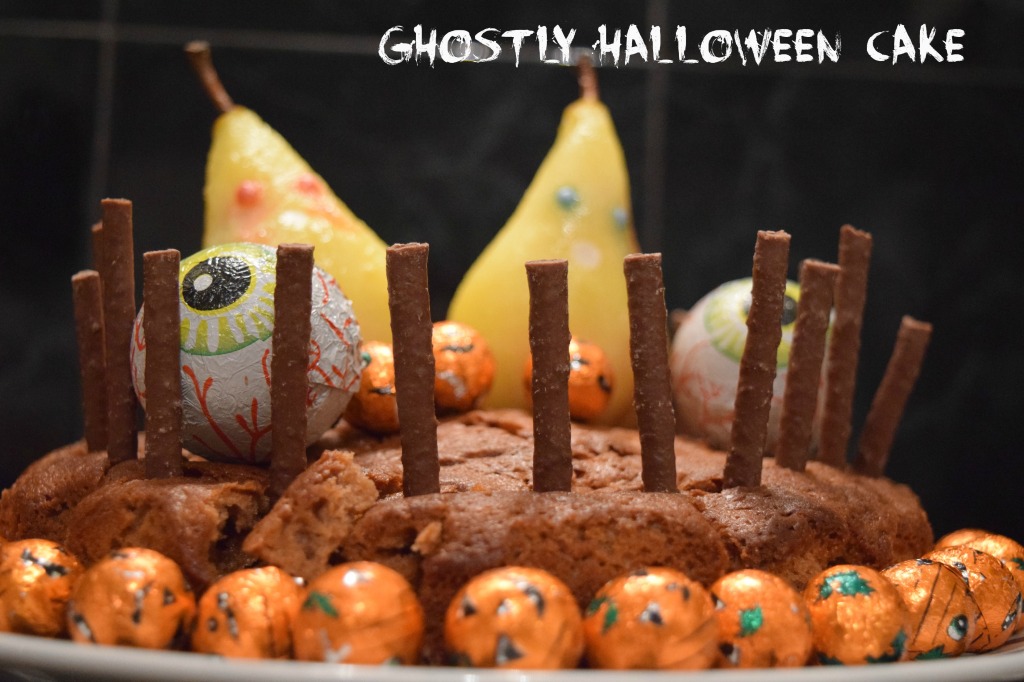 Chocolate courgette cake with a ghoulish Halloween twist.
For the cake
120g softened butter
125ml sunflower oil
100g caster sugar
200g soft brown sugar
3 eggs
130ml milk
350g plain flour
2 teaspoons baking powder
4 tablespoons cocoa powder
450g courgettes, peeled and finely grated
1 teaspoon vanilla extract
For the ghosts
150g caster sugar
Juice of 1 lemon
300ml apple juice
300ml water
2 Conference pears, peeled
For the decoration
Matchmakers
Cake decorations (balls or other small shapes)
Chocolate Halloween treats
For the cake
Put the butter, sunflower oil and both sugars in a bowl and beat together. Gradually add the eggs and the milk.
Sift the dry ingredients and fold into the mixture. Stir in the courgettes and vanilla extract.
Spoon mixture into a cake tin (lined with baking paper).
Place in a preheated oven at 190 degrees/gas mark 5 and bake for 35-45 minutes.
For the ghosts
Put the lemon juice, sugar, apple juice and water into a saucepan, and heat for 5 minutes until the sugar has dissolved.
Immerse the pears and simmer for 10-15 minutes until tender.
Remove ane leave to cool until needed.
To decorate
Gently push cake decorating balls or shapes into the pears to create ghostly faces. The colour may run if the pears are still damp, but don't worry - this adds to the effect!
Place the pears onto the top of the cooled cake, and surround with Halloween chocolates or sweets.
Finally, break up some matchmakers, and stick them into the cake to create a 'fence' effect.
Family Fever https://myfamilyfever.co.uk/wp/
I love this Halloween cake – not only is it delicious and great fun to make with the kids – but you are getting a good hit of vegetables into them too! Will you be making any special Halloween treats this year?