We love to get outside, let the kids get some fresh air and run about, but we don't always go anywhere 'exciting' as such.
Days out are expensive, time-consuming, and quite frankly I think it does the children good to learn that we are not made of money, and can't afford to take them to attractions and farm parks every weekend.
The last couple of weeks have been lovely – plenty of outdoor play, fresh air and family fun, without the price tag of 'days out'.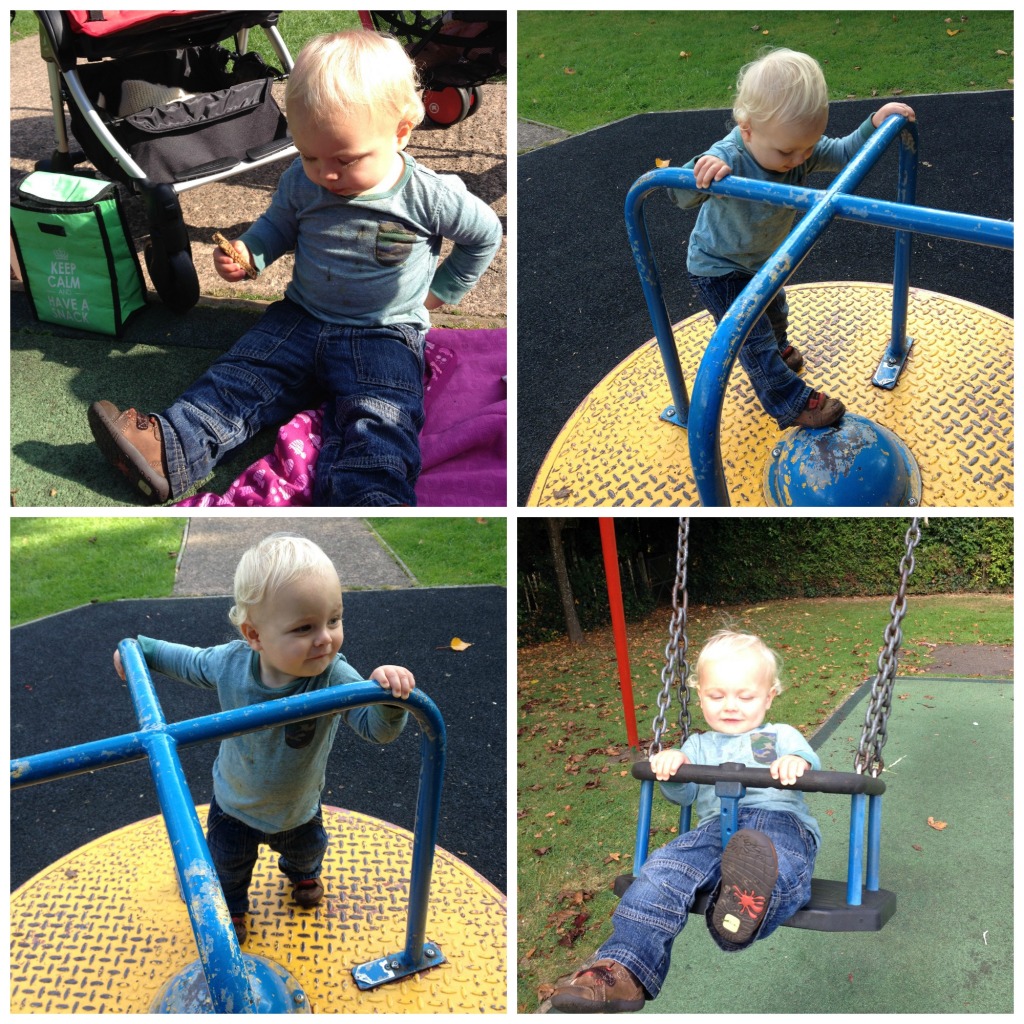 I have taken Max to the park a lot when the older 2 have been at school, and it's been lovely to spend some time, just me and him. He loves the swings and the roundabout, and we have been making the most of the late September/early October sunshine and having a few picnics too!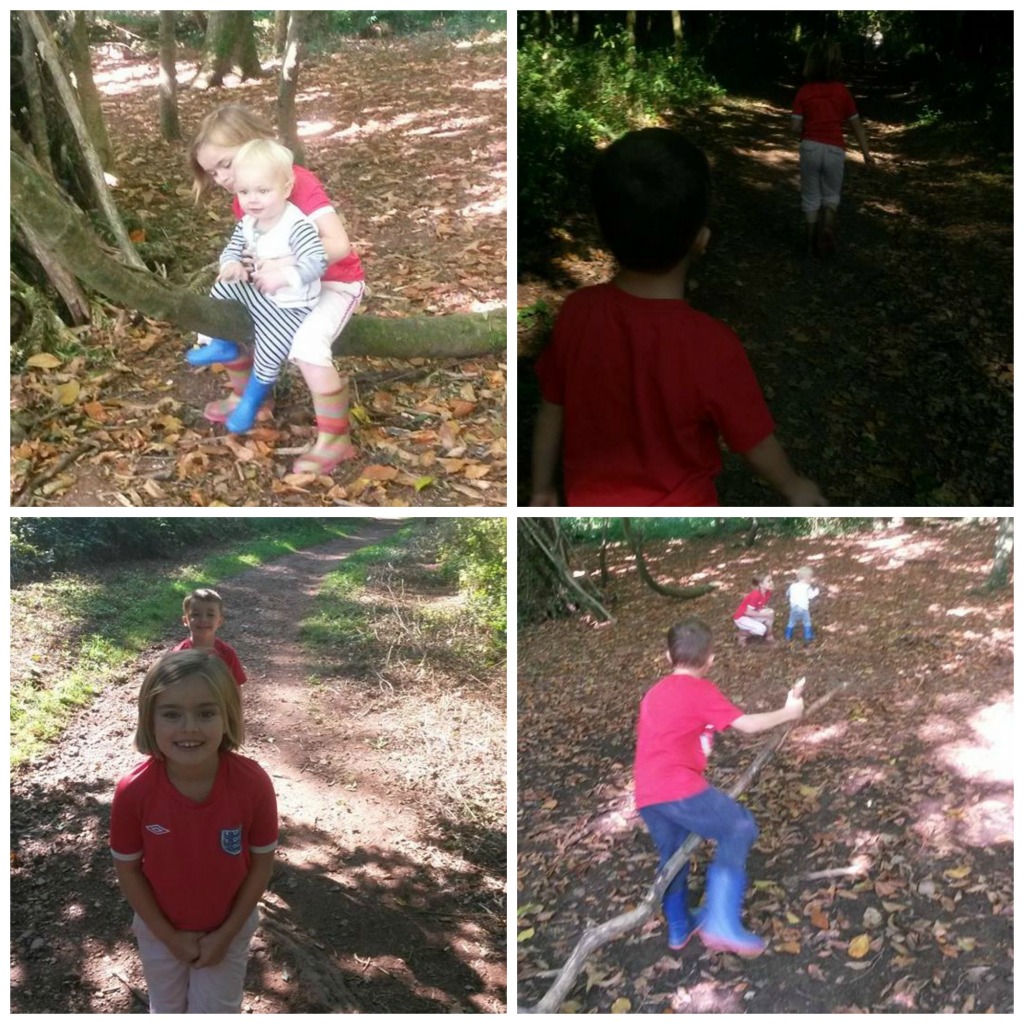 We also spend a lot of time at the National Trust woodland just up the road from us. It's a great place to while away a few hours at the weekend, no matter what the weather. There are dens to build, sticks to jump on, conkers to collect and puddles to jump in. What's not to like? All 3 of the children love it, and usually complain when it's time to head home.
How do you do free outdoor fun?