It's time for the monthly review round up again, and I have some fabulous items to show you this time!
Lenor Unstoppables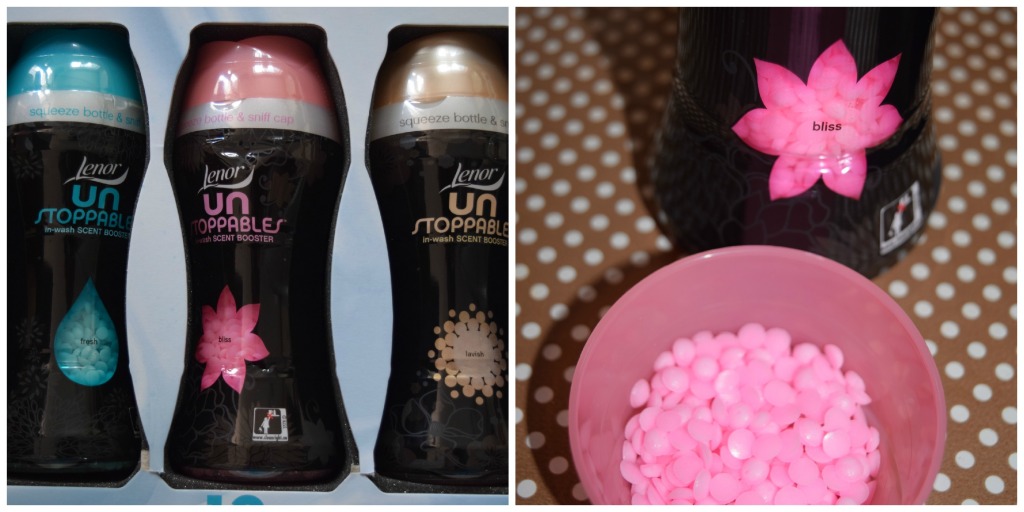 I am really funny about the way my washing smells. I have certain fabric softeners that I use over and over, purely because the scent lasts, and you can smell it on you all day. I love getting into bedding that has been washed and getting a blast of freshness. New Lenor Unstoppables are a new in-wash scent booster – you can use alongside your usual washing powder and fabric softener – just add as many beads as you like to the drum before you pop the clothes in to get your desired level of scent, which should last up to 12 weeks in storage.
They do work. I have added about a cap full to most washes and you get the perfume blast as soon as you open the washing machine door, and it lasts even through a tumble dry. These will be featuring highly on my shopping list from now on.
Tommee Tippee Snack and Go pot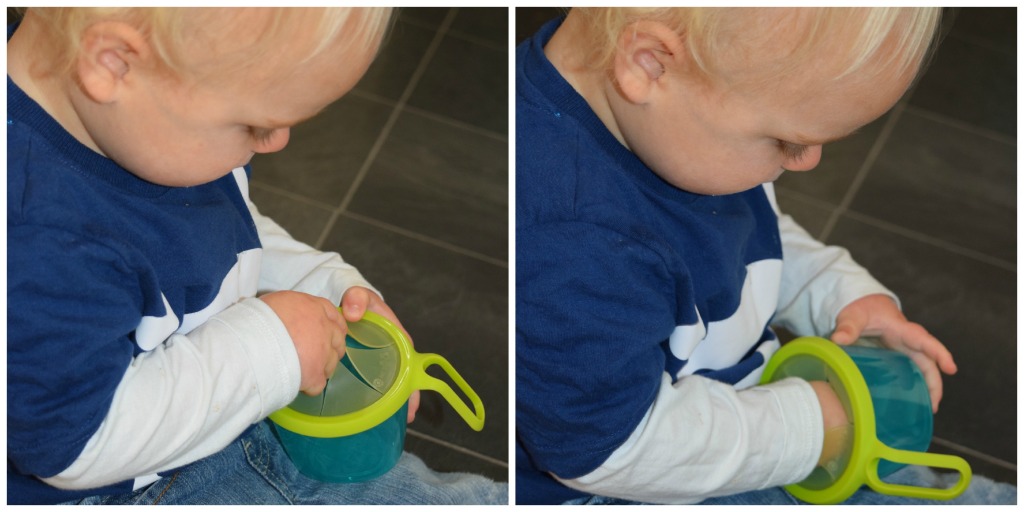 Tommee Tippee have always been one of my go to brands, for everything from bottles and beakers to monitors and sterilisers. Now that Max is little Mr Independent and likes to do everything himself, we have been trying out the Snack N Go pot – perfect for snacking at home or on the go. You just pop the food inside, and hand it to your toddler. The clever easy access soft lid makes it easy for little hands to reach in, but stops snacks from falling out. Max worked out how to use this straight away, and it means he can happily sit and snack while I get on with other things, and he can even eat on the go – in the car or pushchair – without making too much mess or dropping food on the floor.
A typically well made, high quality and fun product from Tommee Tippee and one that will be used for a long time.
Rachels Organic Divine Desserts
Ooooh now this one had me all excited. A very pretty package arrived recently from Rachels Organic – a real treat just for me. Everything I needed for a special night in – wine, candles, bath goodies, fluffy socks, the new Rachels Organic Divine Desserts and an AWESOME spoon to eat them with! The Chocolate Pots and Vanilla Pots are silky smooth, decadent treats made with milk and cream – they just melt in your mouth. They are quite rich – you definitely wouldn't want more than one, but my goodness they are delicious. We will be stocking up on more of these next time we go to the supermarket.
Rachels Organic have a great range of organic products – we are huge fans of the big yogurt pots, and the Taste Explorers kids yogurts are a regular feature in Gemma and Jacob's lunchboxes.
Product of the month – Bioskin Junior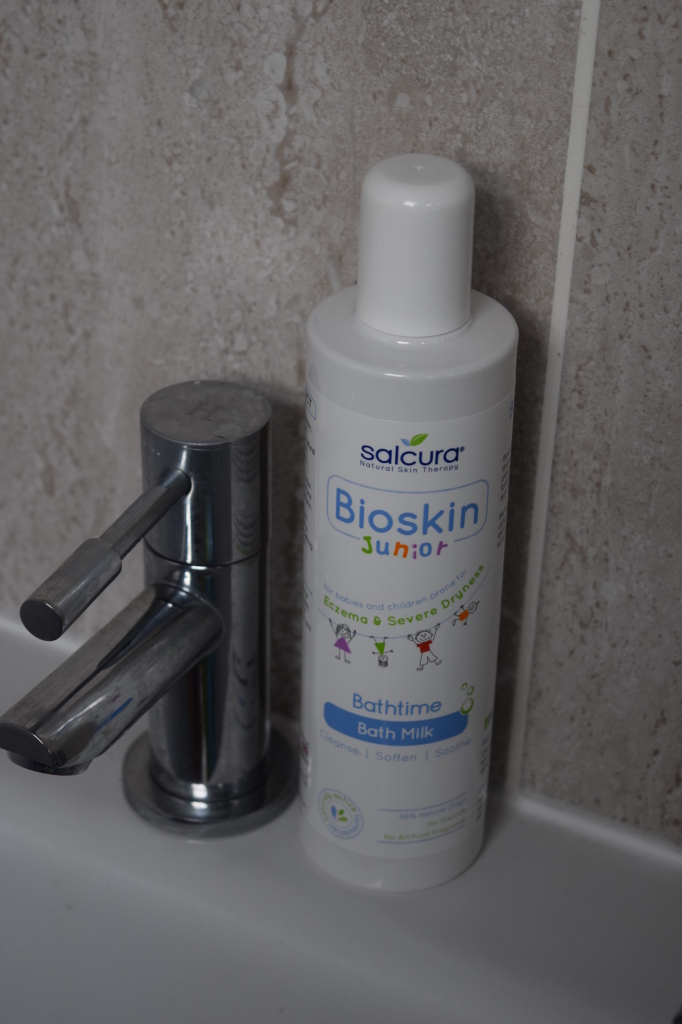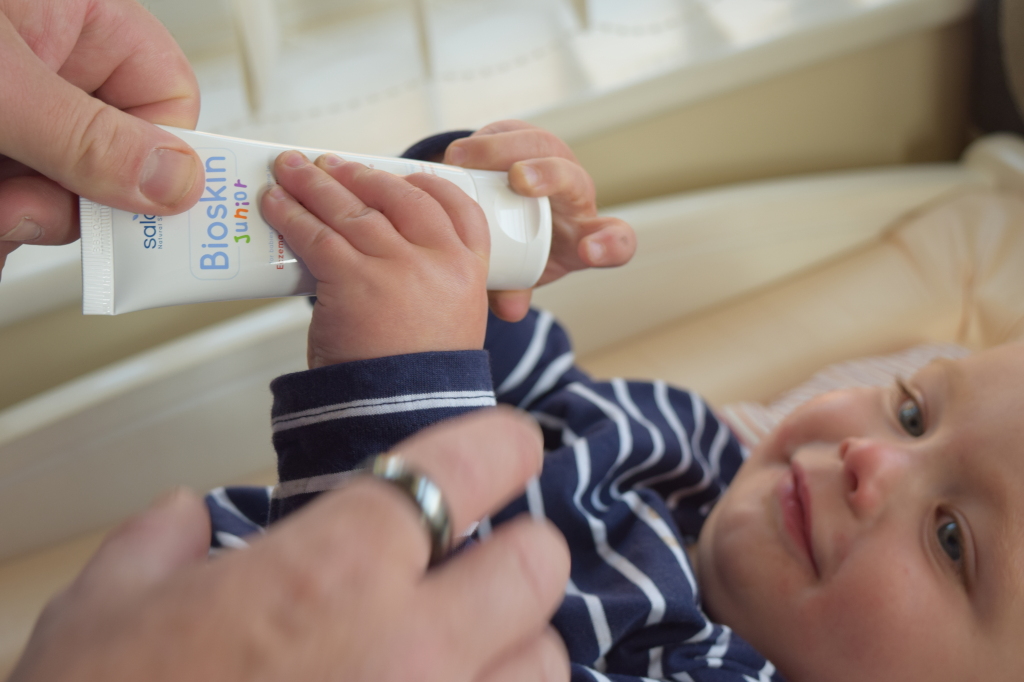 Many of you will know about our struggle with Max's eczema. He has regular flare ups, and despite now having it reasonably well controlled with the help of amber anklets and a dairy free diet, there are still days where he has dry, red, itchy patches. We have to be very careful about the products we use on his skin – anything fragranced in the bath, or a change of washing powder will cause a problem.
We have been trying out the Bioskin Junior range. Suitable from 3 months of age, there are lots of different products for use on different levels of skin conditions. The Bathtime Bath Milk has been perfect for Max – unlike the traditional 'eczema oils' it doesn't leave his hair feeling greasy, and it even bubbles up a bit, so he can splash in the bubbles like his brother and sister do.
The Outbreak Rescue Cream is for the days when his eczema is really flared up – dry, sore and red raw. It can be used as an alternative to steroid creams, which is of huge appeal to me – I really don't like using steroids on one so young. There is no limit on how often you can apply it, and so the eczema does clear faster. It is a thick, rich cream yet it is easy to apply and absorbs quickly, leaving no sticky residue. It is now our go-to cream for Max, and we will be looking into getting some of the Daily Nourishing Spray too, to help maintain a soft, supple skin and hopefully avoid outbreaks.