You may well remember that a couple of months ago, we received the Samsung Food ShowCase fridge freezer – I wrote all about our first impressions, how the fridge looked and the basic functions that we were immediately impressed with.
We have now been using the fridge freezer for a couple of months, and I thought it was about time that I gave you all a little update!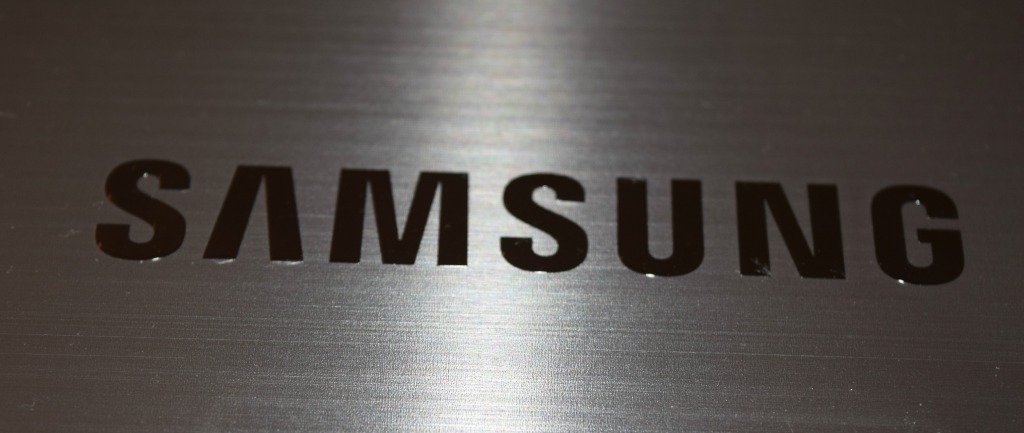 The styling is beautiful. It's so streamlined, so sleek and ultra modern. The brushed stainless steel finish would compliment any kitchen perfectly – we have cream units and wooden worktops, but it would look just as home with black gloss, pale wood or even bright red!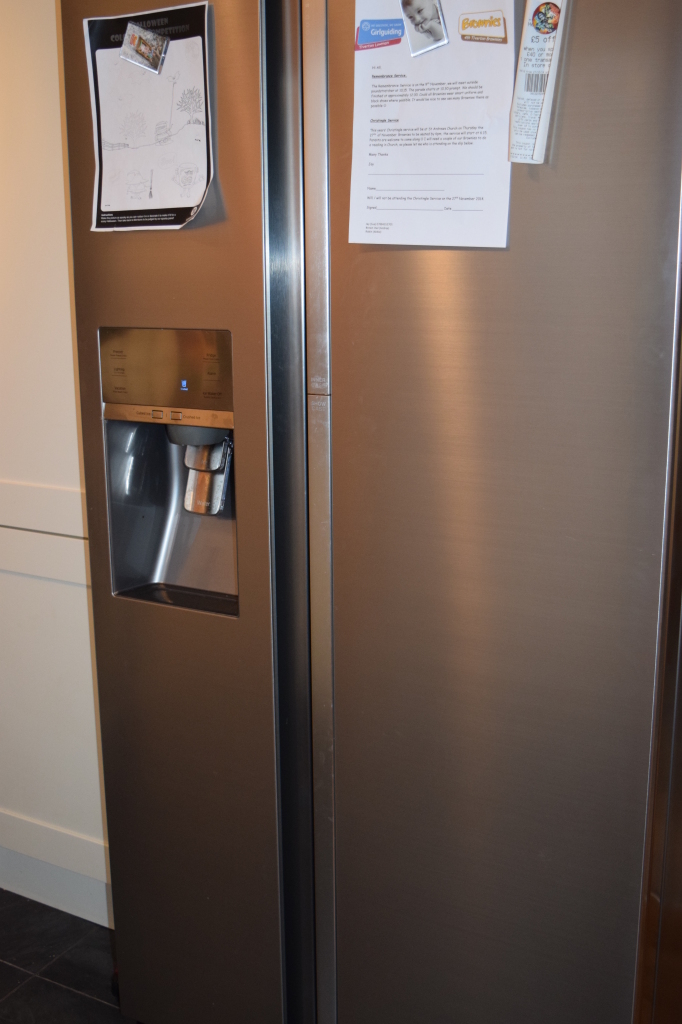 It is big – please do measure up first if you are planning to order – but he space inside is so worth the slightly larger appliance. Inside the inner door you can keep your everyday essentials, such as milk, juice, butter – all the things you pull out over and over again during the course of a day. This saves you having to open the main fridge section all the time, and keeps the main fridge interior at the right temperature.
I never knew how much I wanted a water and ice dispenser until I had one. It's SO useful. It means the kids can make their own drinks without having to climb on a stool to reach the tap. It means that on an unexpected hot day when everyone wants iced drinks, there is always a supply of ice ready and waiting. Of course, you do need to be able to have the fridge plumbed in to be able to use these features. Our fridge freezer is on the opposite side of the room to our sink, and so we had a small pipe fitted from the cold pipe under the upstairs floorboards. This was a very quick job and cost very little, but again, do be aware of any fitting costs that you may incur before you order the fridge freezer.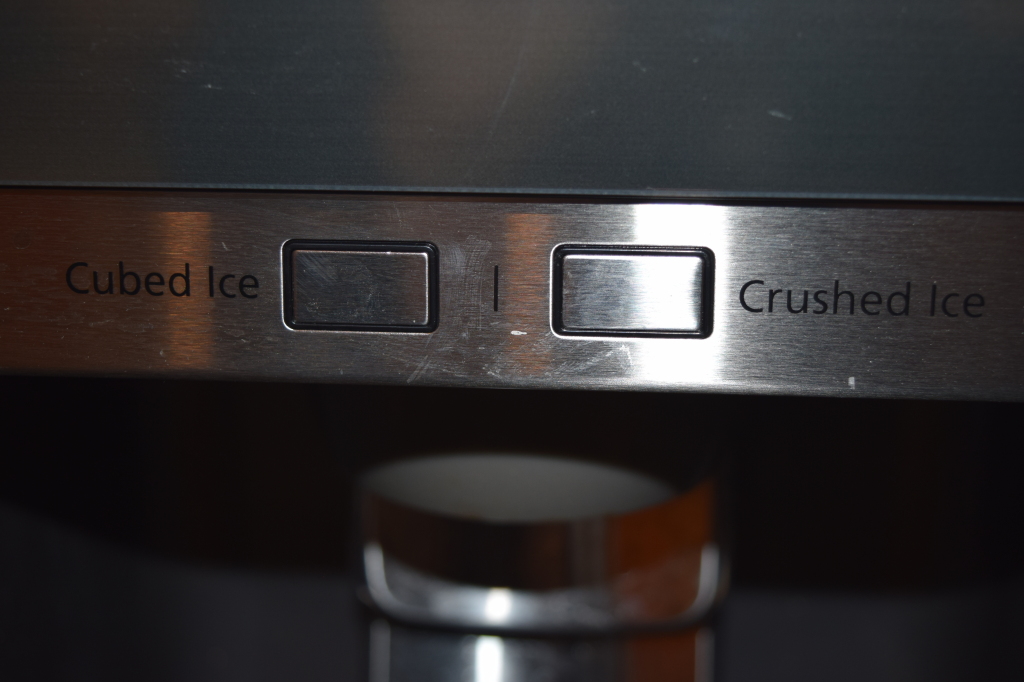 I also like the fact that you can choose between cubed and crushed ice. The children prefer crushed ice in their drinks, while us grown ups love the clink of an ice cube in a glass of cider every now and then!
All the controls on the control panel are intuitive to use. The ice selection is a simple push button, and the rest of the control panel is touch screen. There are options for open door alarms, holiday modes for even more energy saving power and super fridge/freezer options for quickly dropping the temperature if needed.
The storage is ultra flexible, and can be adapted to your needs. The Slide & Fold Shelves slide in and out and can be easily folded up or raised and lowered to fit in any sized items, including larger bottles and tall or bulky containers. All this means that there's no wasted space and you can enjoy a smarter and more convenient way to organise and store your food. It makes it a lot easier when you have a load of shopping to unpack – you can make the fridge fit your shopping rather than the other way round!
I am also a big fan of the deep drawers. We use them for fruit and veg, and they are super spacious. You can easily fit in a large cauliflower or a big watermelon, and still have plenty of space. In the freezer side, there are also 2 deep drawers – handy for storing loose items or open bags.
Rather than me waffling on any longer about how much I love the Samsung Food ShowCase, why not take a look at my video review?
I honestly can't recommend this fridge freezer highly enough. Yes, it's expensive but it's a real investment piece. It is perfect for families, there is plenty of space and it looks the bees knees. If you are in the market for a new fridge freezer, you should definitely check out the Samsung Food ShowCase.
* We were sent this fridge freezer for the purpose of this reveiw. All thoughts and opinions are my own. *