I apologise in advance – this weeks project 365 isn't very exciting! It's been an average week, nothing out of the ordinary happening – but as this is a record of our year that includes the ordinary as well as the exciting, right?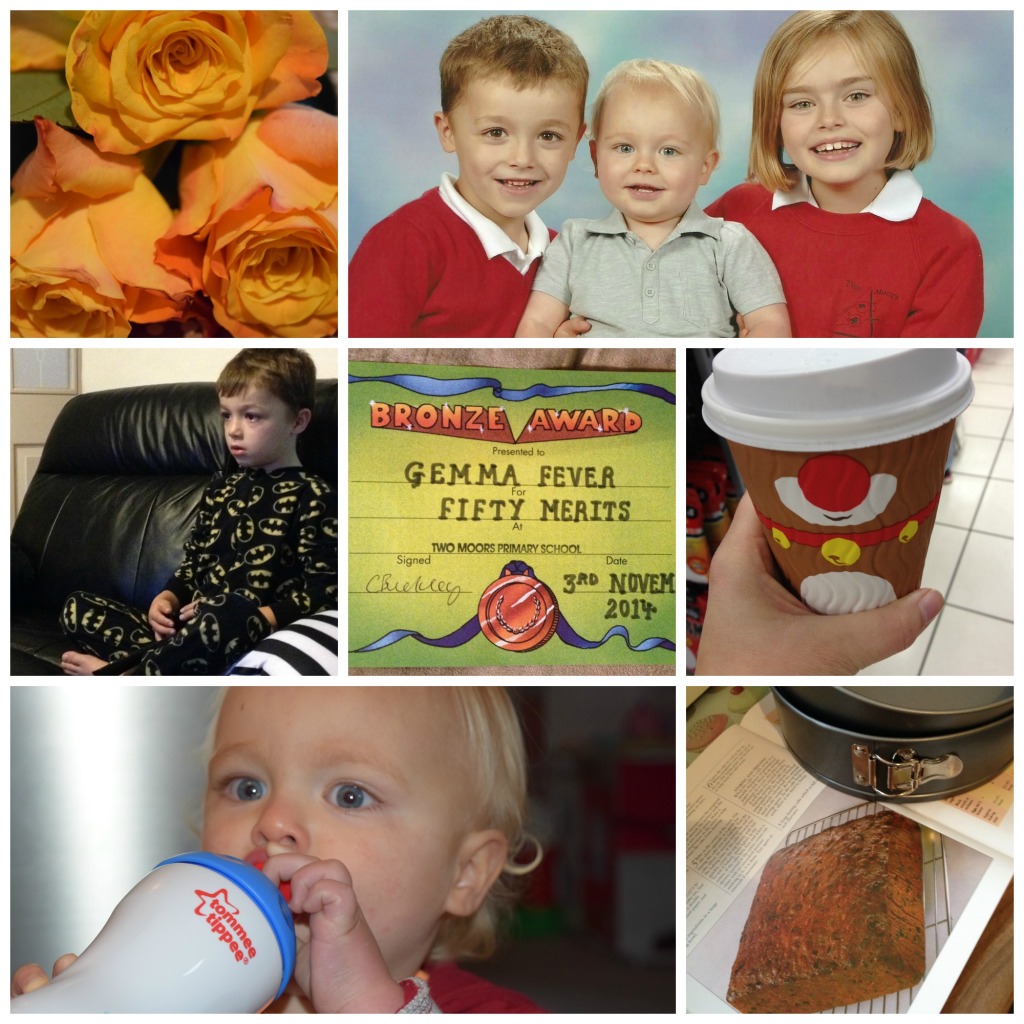 Day 313 – These roses have lasted so well – almost 2 weeks now and still going strong!
Day 314 – School photos are back, and I am over the moon to have a lovely picture of all 3 children.
Day 315 – Anyone else's child get this strange glazed expression when they are watching TV? Lol
Day 316 – Gemma came home from school with a certificate for 50 merits. I am pleased she is working so well this term, and getting some good results.
Day 317 – I love the festive hot chocolates from Costa. This is chocolate orange – heaven.
Day 318 – Max has grown up so much lately, and in this photo I can really see it!
Day 319 – Christmas cake baking has commenced.