A kettle that can be controlled by WiFi? I have to admit that when this email dropped into my inbox, I was a bit sceptical. I mean, really? Who needs such a piece of gadgetry? But in the name of research, I agreed to take a look at the iKettle from Menkind – the website full or original gifts for men.
Of course, the best way to test a kettle is to make a cup of tea, right? I needed to make sure that as well as being packed with clever technology, it could also make a good cuppa. You can use the kettle as you would a standard one – simply fill and press the red button. I like this, as there are some times when I won't want to use the technology side, but simply flick on the kettle for a quick brew.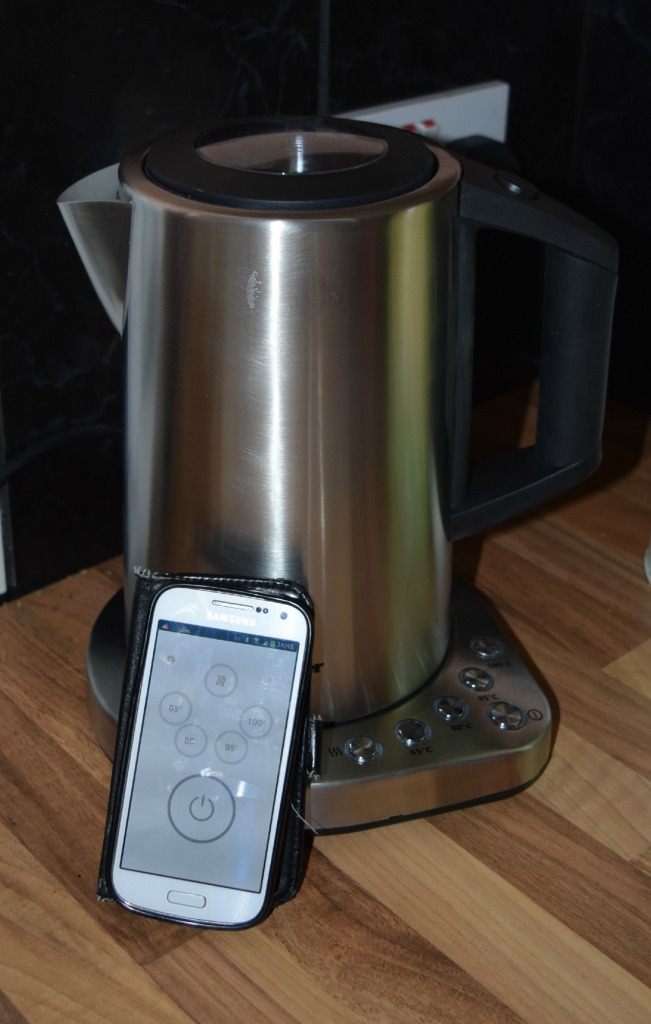 To use the WiFi feature, you need to download the app – this is available on App store and Play. It's very simple to use and understand – it will tell you when it is connected, and as long as the kettle is switched on, you can then boil your kettle from anywhere within wi-fi range – very handy for that first morning cup of tea, as the kettle will be ready boiled by the time you make it downstairs. Our wi-fi is pretty good, and we can even get the kettle to boil from just down the road, so if you are out and about, you can have the water boiled and ready for when you get home. The app includes Welcome home mode, Wake up mode and empty alerts, so you don't have to worry about boiling a dry kettle, and you can get the perfect cuppa every time.
To boil your wi-fi kettle, simply press the large power button that displays on your phone, and wait! There are different temperature settings you can choose from, from 65-100 degrees, for different types of drink. Once the kettle has boiled, you will get an alert on your phone, so you can nip downstairs and make your drink – no more waiting in a cold kitchen while the kettle boils!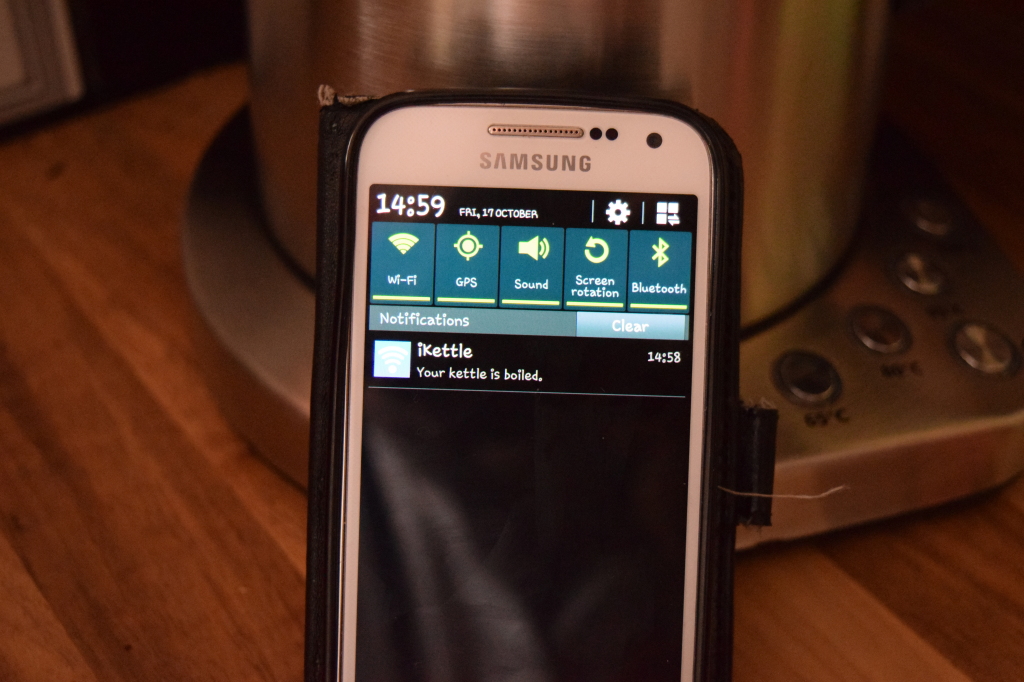 Ok, this is a bit gadget heavy, and for everyday use I tend to just use the standard switch on button. But I have to say that for these cold autumn mornings, the fact that I don't have to stand in the cold waiting for the kettle to boil is a real winner. I also like that I can set the kettle to boil while I am busy upstairs doing something, and then have it ready and waiting when I am done – it even has a Keep Warm feature so that my water doesn't get cold if I am slightly delayed answering the phone or the door.
The iKettle is priced at £99.99, which I think is a reasonable price for a good quality kettle anyway, let alone one packed full of extra features, so I definitely think this is worth the investment.