If you are still looking for stocking fillers or gifts for all the kids in your life, then why not try something crafty? All children love to make their own creations, adding their own touches – it could be anything from a drawing of Mummy and Daddy to an elaborate bead design. No matter what it is, we all treasure those special things that the children make don't we?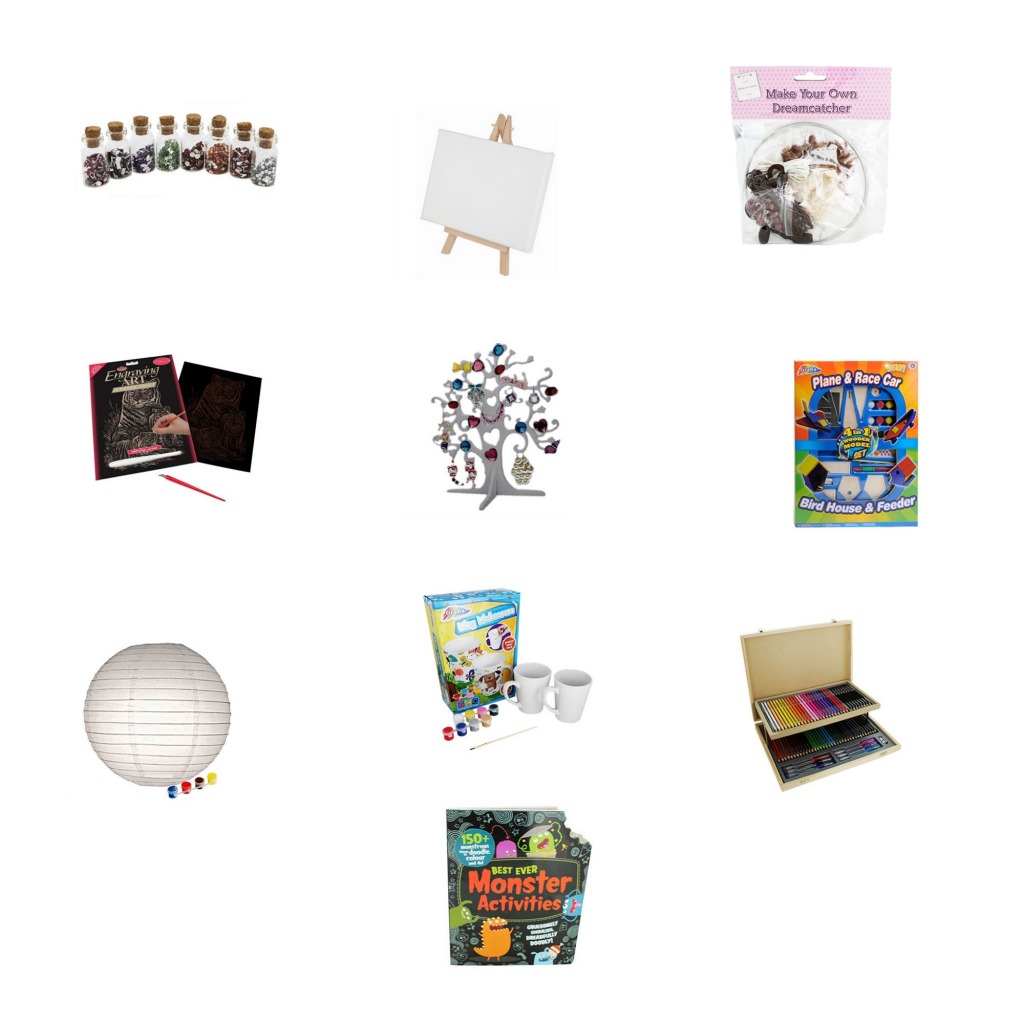 I have found 10 great crafty Christmas gifts for this year, which I know my own children would love to receive.
1. Mini gem craft jars – perfect for creating all sorts of delights, from thank you cards to firework pictures, and the jars can be easily refilled too.
2. Mini canvas – somewhere your child can draw or paint their best picture, and it's all ready to display!
3. Make your own dreamcatcher kit – with beads, feathers, string, metal ring and cord included, your child can make a beautiful dream catcher ready for peaceful bed times.
4. Engraving art sets – my daughter loves these, they provide hours of fun, and look beautiful when they are finished – something the child can be really proud of.
5. Customise your jewellery holder – ideal for the slightly older child/teen, this jewellery tree comes with gems, glue and glitter glue so it can be transformed into a work of art.
6. Wooden model set – build a plane, car, bird house and a bird feeder with this great set of pre cut wooden pieces that can be slotted and glued into place. Another set which allows your child to create great items they can show off!
7. Paint your own paper lantern – this is a lovely, fun kit with everything you need to make a wonderful bedroom feature.
8. Mug makeovers set – personalise mugs with the paint provided in any way you choose – these then make great gifts for others too!
9. Wooden stationery set – a must have for any crafty home, this beautiful set allows children to create all sorts of artistic wonders.
10. Monsters activity book – packed with everything from doodles and colouring to mazes and puzzles, this is perfect for the long Christmas holidays, and can be shared by all the family!
All these great value gifts can be found at The Works.