It's cold, the evenings are getting darker, there is less chance to play in the garden and the kids are constantly bored. Sound familiar? Now is the time to dig out the indoor toys, things that will keep the little ones occupied even when it's chucking down outside. Here are a few of our favourites this winter:
VTech Toot Toot animals safari park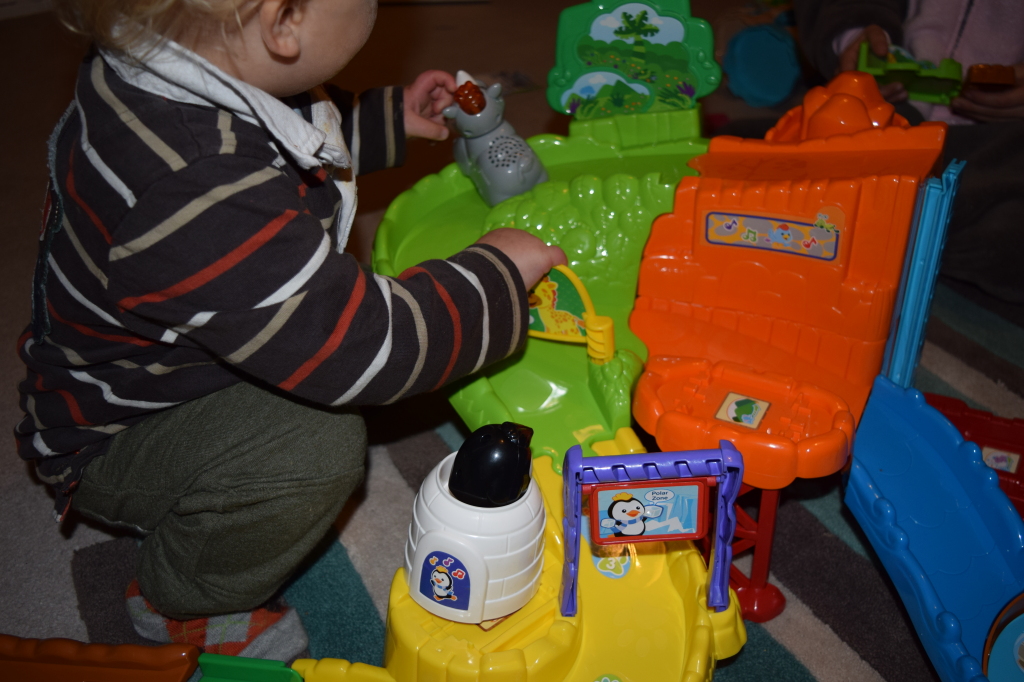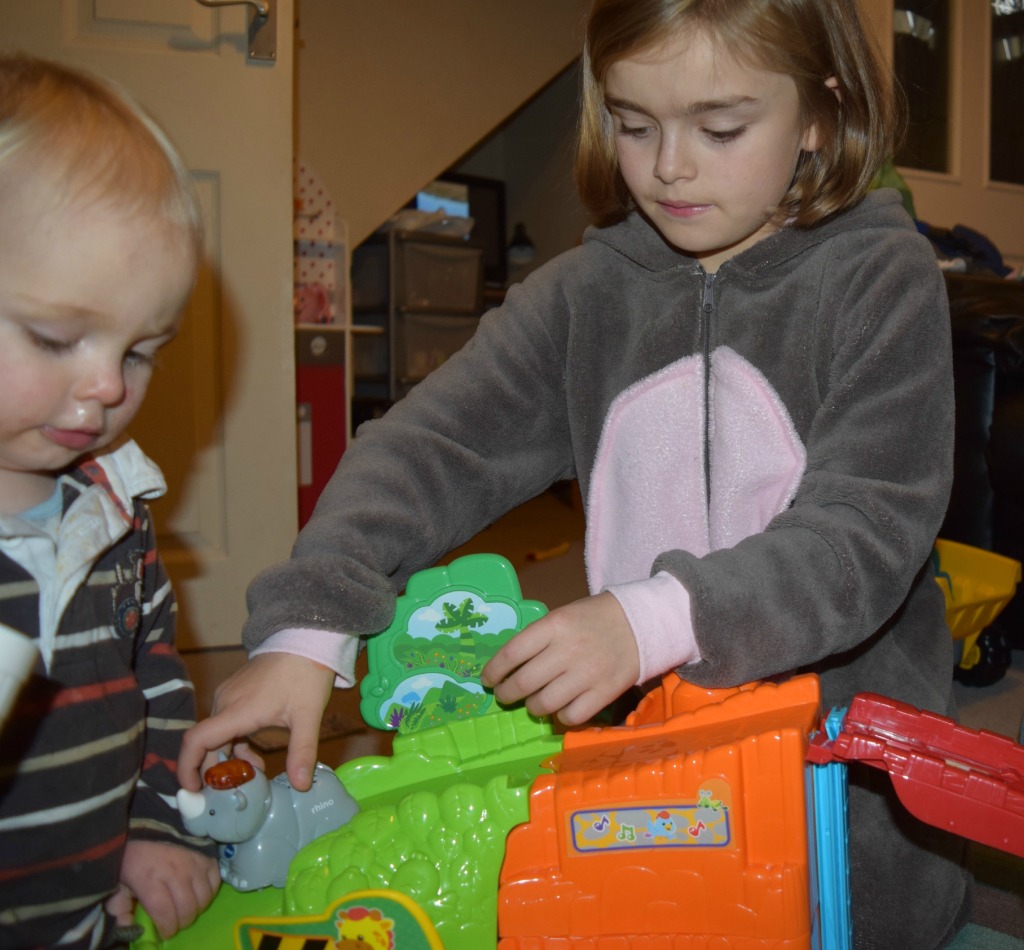 I have loved the VTech Toot Toot range for a while now, and I know it is popular with friends kids too. The safari is a kind of interactive zoo, with SmartPoint locations which respond to the animals with phrases, songs and nature sounds, as well as 3 buttons which teach animal names and which sound they make. It's a very interactive toy, with lots of things for little hands to press and spin, and Max loves watching the animals whizz around the track!
Trends Planetarium Science Set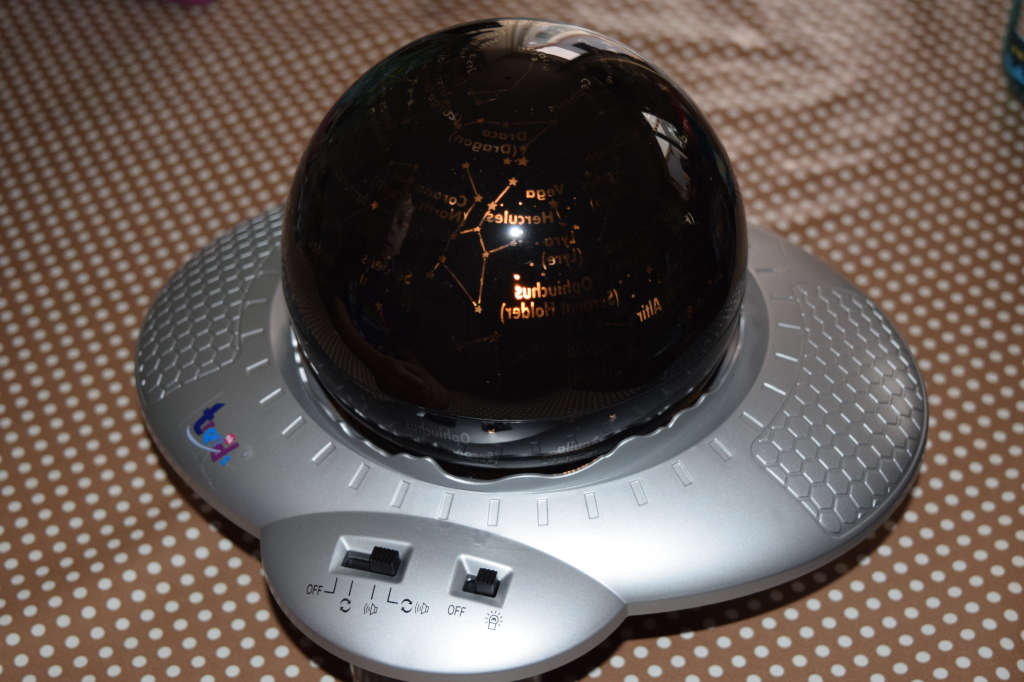 For older kids, I love the Trends Planetarium. Jacob is fascinated with all things space, and this works as an educational toy and a nightlight for bedtime! It projects a show of stars onto the ceiling and reels off streams of interesting facts about the solar system, the stars and the planets. I think this would make a lovely Christmas gift too – something that little bit different.
Mega Bloks First Builders Fast Tracks Racing Team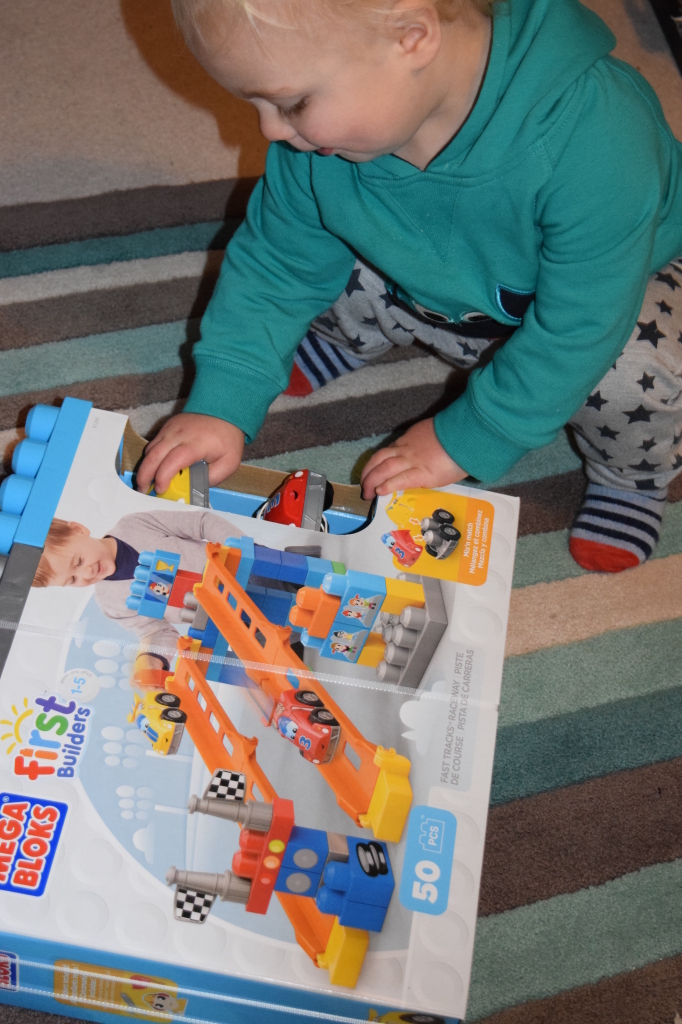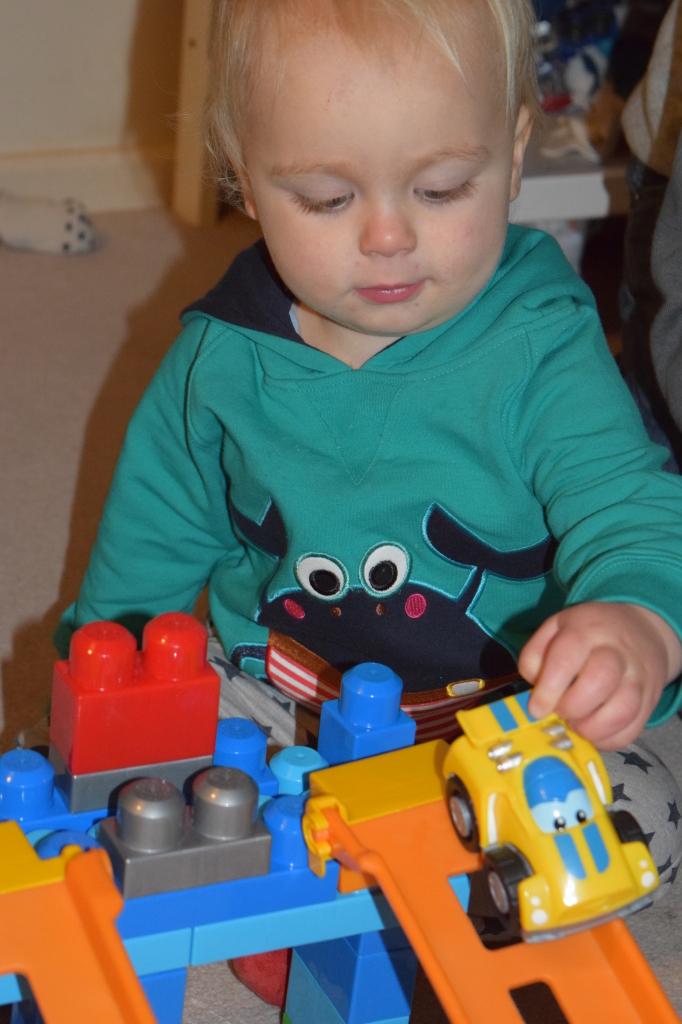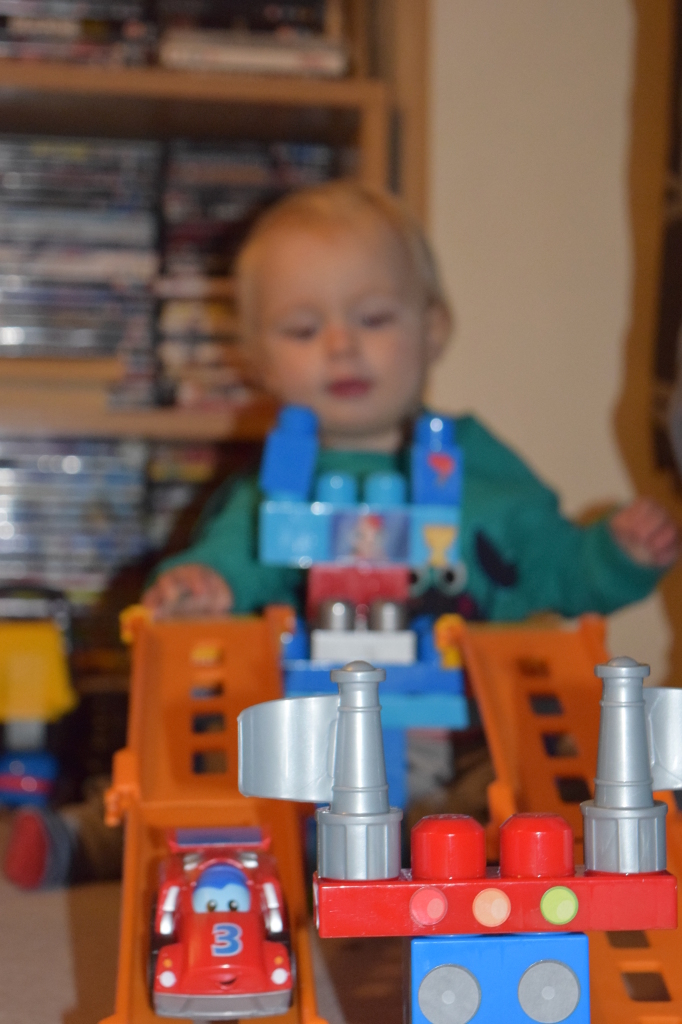 I think this is our favourite Mega Bloks set by far. It has all the traditional Mega Bloks building fun, with the added extra of being able to whizz cars down a ramp, and race against your friends! You can of course set it up in lots of different ways, but our favoured approach is 2 parallel lanes, and 2 cars – set them off together and see who wins!
You do need to watch smaller people, as they tend to lean on the ramps in their excitement and they do give way quite easily, but that's a minor detail really. We love that the set comes with 2 mix and match cars – you can remove the front or back and create different colours for your team, and the set also includes a sheet of stickers to customise your race track – you don't have to stick to the design on the box – go wild and create your own!
This is available from Argos, currently on offer for just £14.99 – a fantastic Christmas gift for any little ones aged 1 and over.