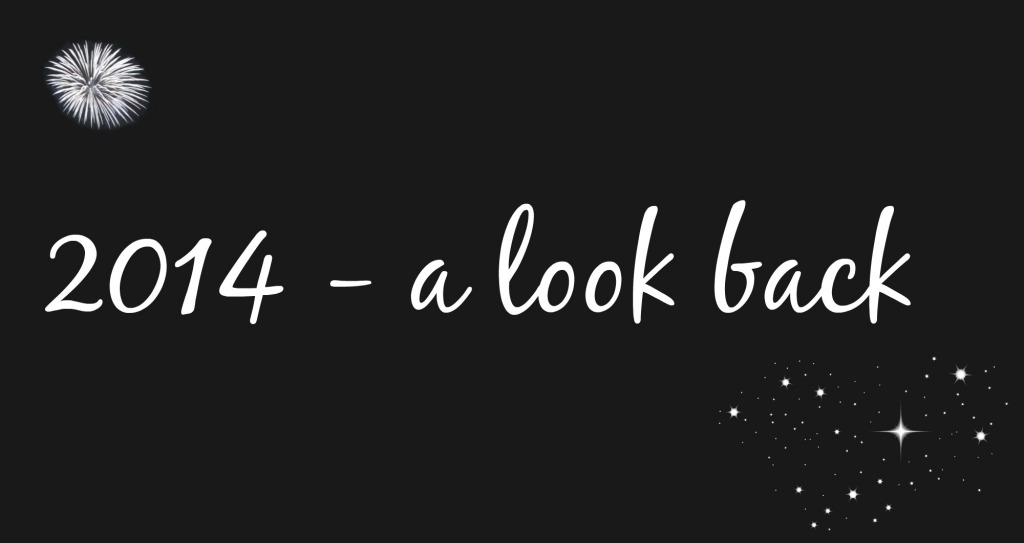 I can't believe it is almost the end of 2014. In just a few short weeks, we will be welcoming 2015, and another year will have passed.
It's been a mixed year for us to be honest. When I look back at all the tears and stress, I can remember the hard times like they were yesterday. We made the life changing decision to move from Devon to Lincolnshire – a new house, new jobs, new schools, a whole new life away from everything we have ever known. After being brave enough to take that leap, we were brought back down to earth with a bump when our house sale fell through, and with very few options left to us, after just 10 days we packed up again and moved back to our old lives in Devon. I have never felt so torn, so confused and so stressed out – not only was there the pressure of trying to sort out jobs, schools and removals AGAIN, but there was the added financial worry – moving is a really expensive thing to do, especially when you move 300 miles. You can imagine the removals costs involved – 600 miles in the space of 2 weeks, packing up and unpacking 2 houses. I am SO glad that is all behind us now. Sometimes these things happen for a reason, and although it was awful at the time, we are now happier and more settled than we have been in a long time.
As well as that, there was the awful day when Jacob was hit by a car. I won't go into too much detail here, but it was a harrowing few days where I really learnt to appreciate every single day.
Amongst all the tears and distress, there have been some amazing times this year too. Max has grown from a tiny baby into an independent toddler. We have watched him learn to walk, learn to talk and move from a cot to a bed. My decision to stay at home has paid off, and I am so pleased I have been able to witness all these milestones this time.
Gemma has grown so much in the last 12 months too, and is turning into a lovely young lady. I can hardly believe she will be 9 in a few weeks. She has learnt to play the guitar, she has grown in confidence and has acted in plays at school, even joining the drama club this term, and is looking forward to her Brownies sleepover in the New Year.
Jacob has changed a lot too. Last year he was still very quiet, very reserved. He has now come out of his shell so much, and now has a close knit group of friends, has joined the football club and started Beavers in September. It was lovely to see him go off with his Beavers group for a trip to the fire station last week.
As for Kevin and I? Well, we are still here and still going strong. 8 years of marriage, and we are still happy together. I am so blessed to have such ana amazing family, and as they grow, I have started to think about my future career. There are so many things I would love to do, and something medical has always been at the back of my mind. I would love to study something such as midwifery or paramedic science – maybe a reading from TheCircle might help me decide which way to go? Kevin is happy in his new job – after years of being away from Monday-Friday, we now have him home every single night, and I can't tell you how amazing that is. It's wonderful for the children to be able to spend more time with him.
So, yes, 2014 has been a mixed bag. But at the end of it, I look back and think – it's OK. There have been hard times, but we are all here, we are all happy and healthy, and we are together. I can't really ask for more than that, and I am excited to see what the future holds for us all.
This is a collaborative post.