We have always let our children take the lead a bit when it comes to the transition from cot to bed. When they have got to the stage where they have been able to climb up and out of the cot, then we have moved them to a bed, more for their own safety than anything else. Gemma was about 20 months when she made the move, and Jacob a bit earlier at 18 months. At 17 months, Max has been the earliest of all, and this week he made the leap from the baby safe zone of the cot to the very grown up bottom bunk. It was not a decision we took lightly. We know he is very young, and that a lot of people probably think he is too small to be in a bed. But when you have a child who can get their leg over the top rail of the cot, safety becomes an issue, and I would rather he fell from the low bottom bunk than the height of the cot rail. We set the bed up with new sheets and a bed guard, and popped his zebra comforter and Grobag in place ready for bedtime. We made sure he was nicely tired and ready for sleep, in order to make the transition more likely to work.
Max was fascinated. He has shared a room with Jacob for months now, but the bottom bunk has never been made up before – it has always just been a mattress, often covered in Jacob's random collection of Skylanders, books and odd socks. The fact that it was now a bed definitely called for some exploration, and Max knew just what to do.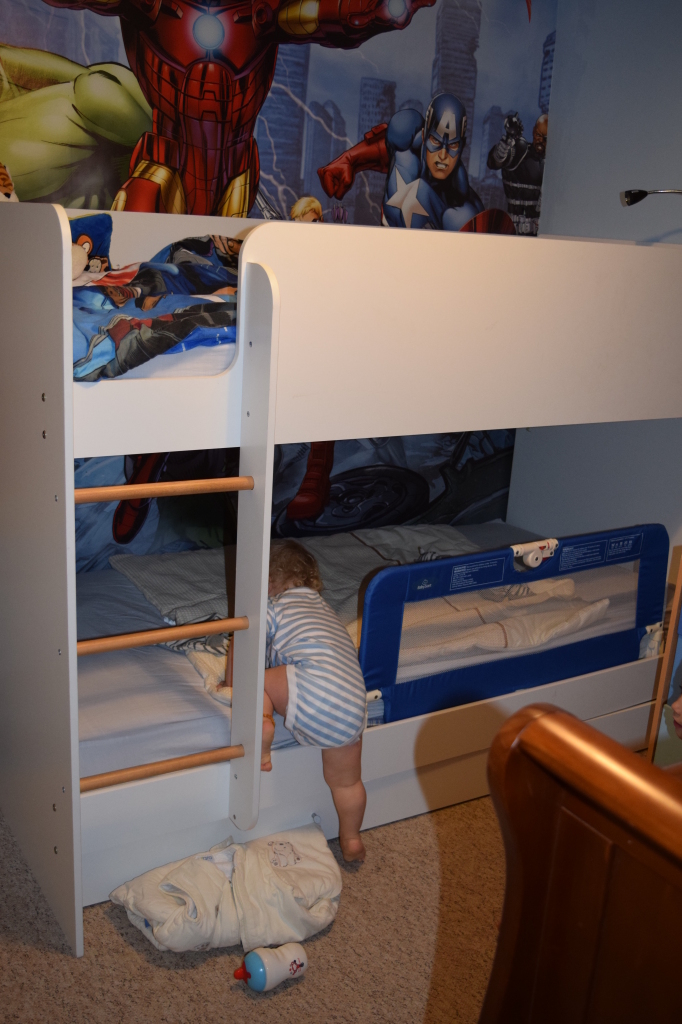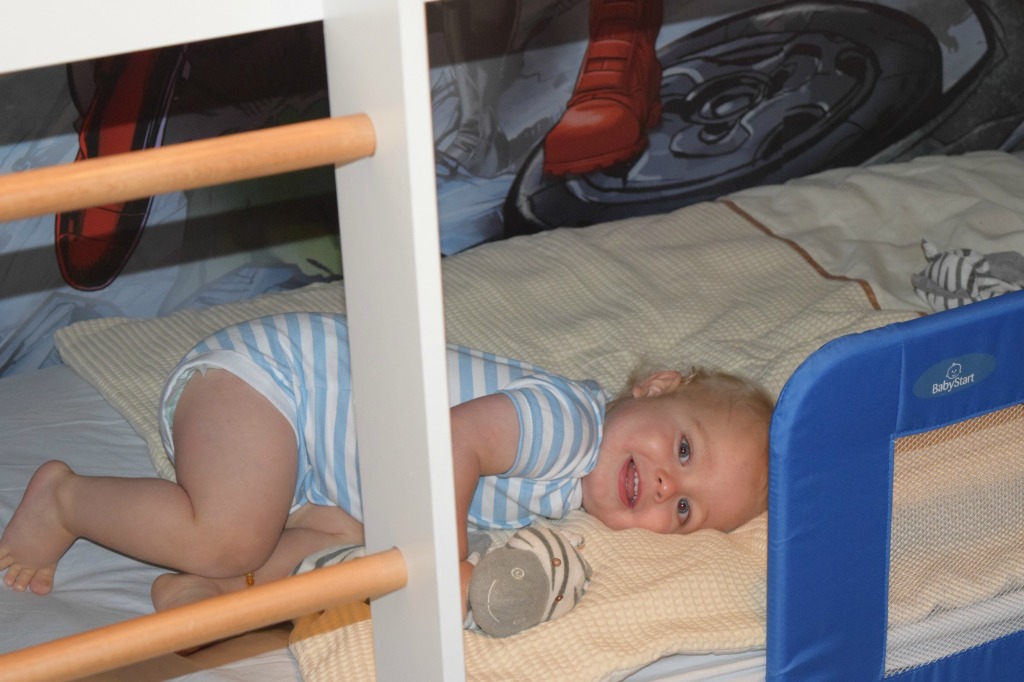 The fact that his zebra comforter was already in there obviously made Max associate it with sleep time, and he lay down and said 'night night' to us all. A positive start! We popped him into his Grobag, read a story and did goodnight kisses and cuddles, before placing Max into bed and leaving the room as usual. There was a confused silence, followed by a few whimpers and bumps as he moved around. I was fully expecting him to get out, but after a few minutes it went very quiet, so I popped my head around the door to see this: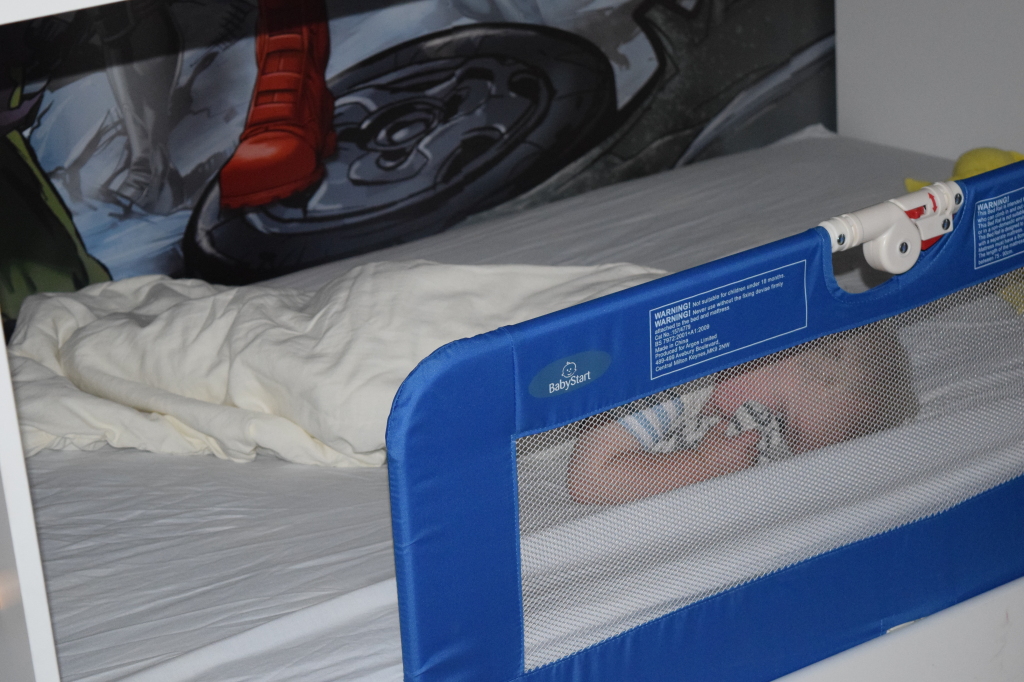 The little dude was fast asleep! Again, I expected him to be up a few times in the night, but after checking in on him before I went to bed, I didn't hear him again until 6.50am when there was a shout of 'Mummeeeee' from next door. He spent the whole night in bed. I wondered if nap times would be the time that he struggled, but again I have just been popping him into bed and leaving the room and within minutes he is asleep. We are now on night 3, and Max is again fast asleep in his big boy bed. While I am super proud of him and astounded at how well he has taken to it, I am also so, so sad. He really isn't a baby any more, is he?