All of us love crisps in this house, even Max is partial to an Organix puff or 2. We were recently sent some of the brand new Walkers Deli range – a crisp billed at grown ups who like a great flavour – well that is definitely Kevin and I!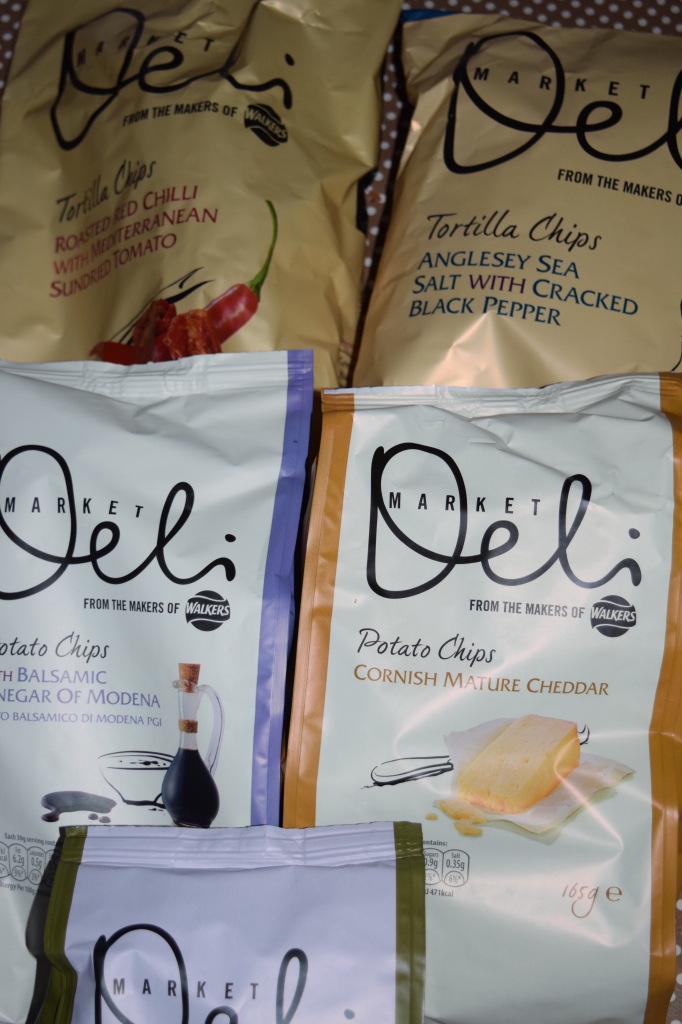 Not only does the new range have a great selection of flavours to appeal to all, but there are different styles of crisp too.
Potato Chips – cut thicker and cooked for longer for that perfect bite
Pita Chips – are crunchy and made from real, golden-baked, pita breads, they're perfect for dipping
Tortilla Chips – made with a mix of corn, seeds, grains and cracked peppercorns for a lighter, more refined texture and the perfect crunch
We went straight for the potato chips – these are like a classic crisp, perfect for sharing on the sofa in front of a good film. The Cornish Mature Cheddar flavour was by far the favourite with both of us – rich, deep and satisfyingly crunchy.
The tortilla chips divided us – I am not a big fan of tortilla chips, although I didn't mind the roasted chilli flavour. Kevin loved the Anglesey sea salt and cracked black pepper flavour, and so did Gemma and Jacob when they came along and stole a few! The flavour of these is fairly mild, and would work well with a dip or salsa.
The pita chips are something totally new – made from pita breads, they are really crunchy and not at all like you expect a crisp to be. They feel much more grown up, and are a real treat. They would be great on the Christmas table, as a buffet style snack. We loved the Roasted Garlic with Mediterranean Herbs – such a strong flavour, and the texture of these crisps made them our firm favourite.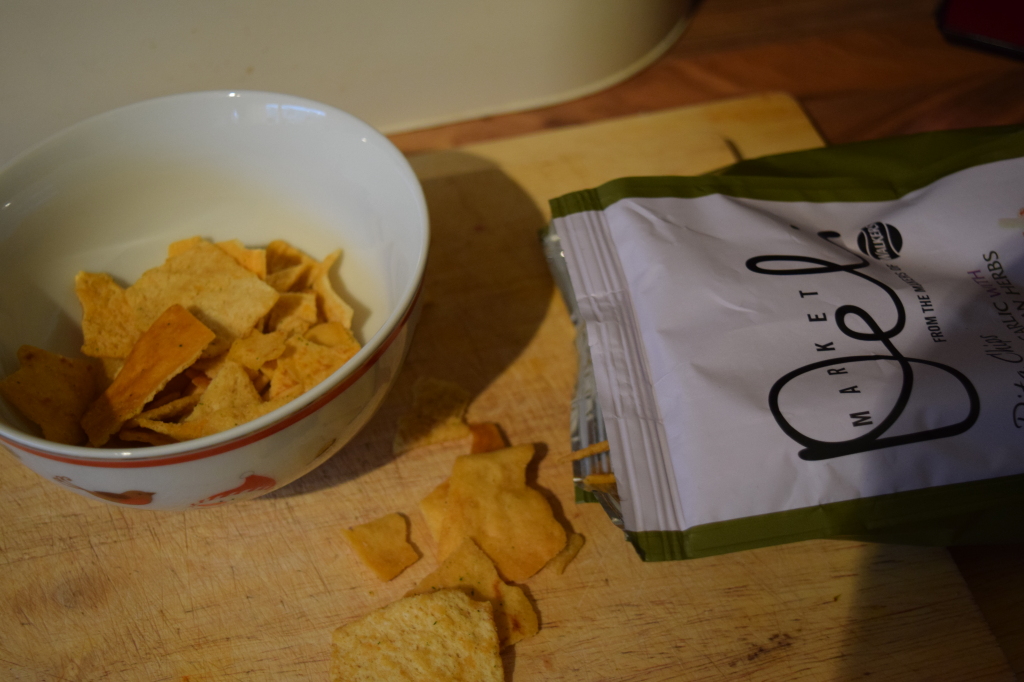 If you are after some treats for your Christmas party, or even for the New Year celebrations, then I would definitely recommend chucking a few bags of the Walkers Deli crisps in your trolley – you won't be disappointed!
I was sent these crisps for review, and have been compensated for writing this post. All thoughts and opinions are my own.