Now that I am past the halfway point of this pregnancy, I have started to think ahead, and one of the biggest jobs that needed sorting was the nursery. I know the baby won't be in a cot for a long while yet, but I want everything to be prepared, so it's not something we need to worry about once baby is here.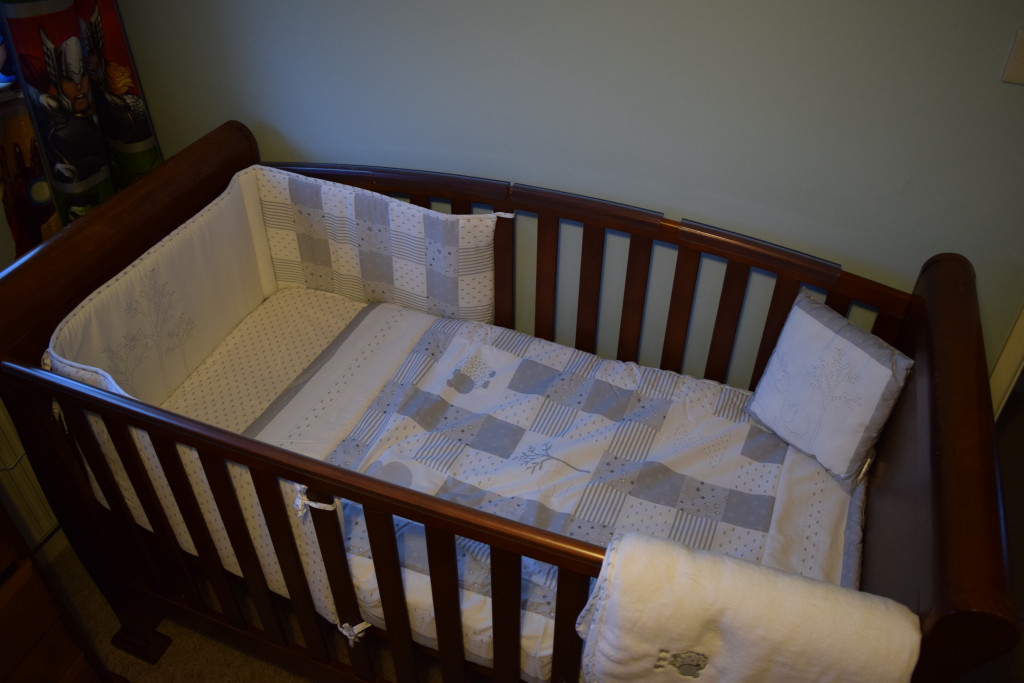 We have been sent a gorgeous nursery bedding set from Baroo. As we don't know the sex of the baby, we chose the 'Counting Sheep' design – a soft grey and white set which will be perfect for a boy or girl. The set includes a patterned fitted sheet, a cot bumper, a cot quilt and a co-ordinating blanket and cushion. It is beautifully soft, and I think it looks gorgeous against the dark wood of our cot. This set will last for so long – we will be able to use it once the cot is converted into a toddler bed too. The fleece blanket will be ideal for trips out in the car seat or pushchair, as well as being a handy mat for on the go changing. I really do love this set, and cannot recommend Baroo highly enough. This 5 piece set is priced at just £64.99 – real value for money.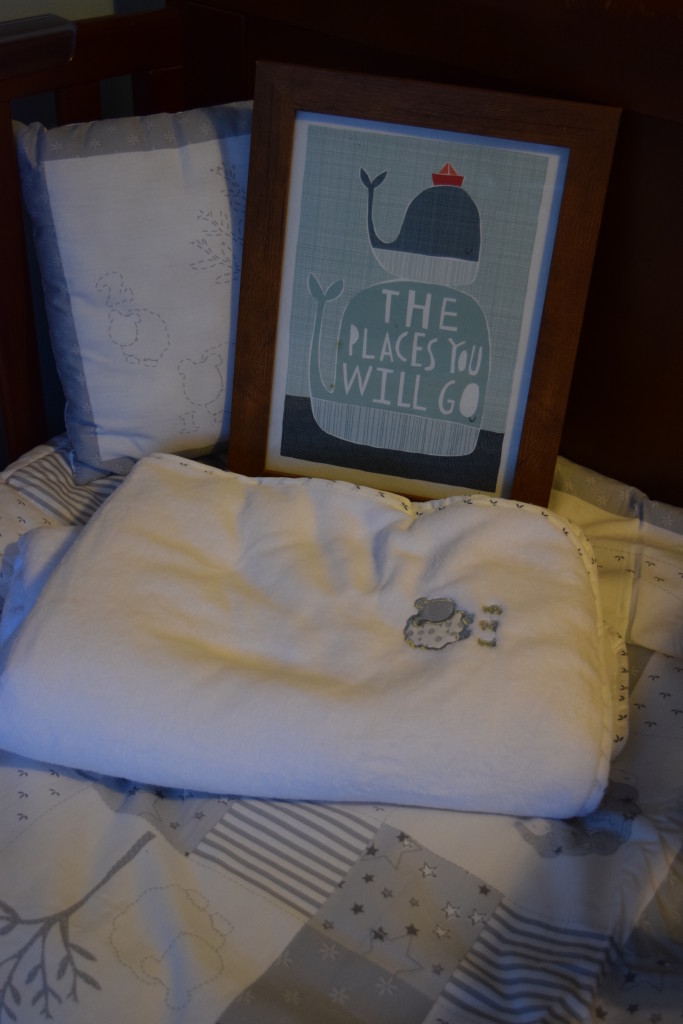 Wall art is one of those things that can be tricky to get right. There are so many designs out there, and you want something meaningful and pretty, but that will last for a few years. Not too babyish. I love this print from Olli Ella. It has a real meaning to it – that we want to watch our baby grown and develop, and go out into the world doing what they want. It's a print that is suitable from baby to child and beyond, and I love the simple whale design which will happily fit in with most nursery schemes.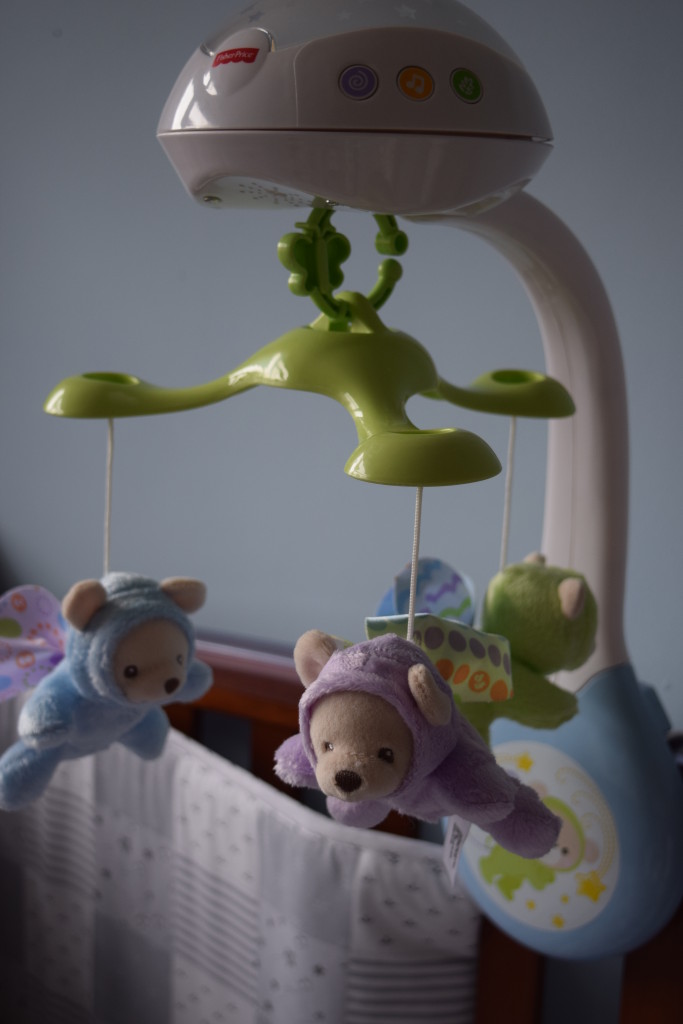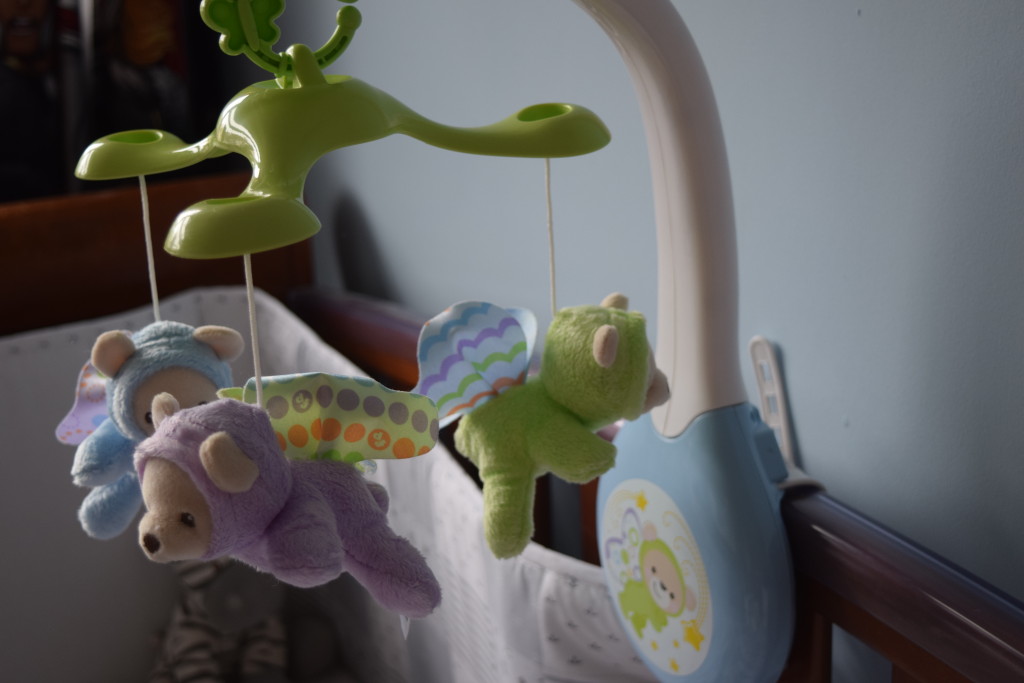 I have been looking for a cot mobile for a while now, and I am thrilled with this one from Fisher Price. As well as the standard music and movement that feature on most mobiles, this one also features a projection light show. When bay is tiny, the starry lights will dance all over the walls and ceilings. When your baby is older, you can remove the mobile and use the projection base as a nightlight projection show. You can choose to play lullabies, white noise or nature sounds, and there is a remote control so you can restart the music without going in and disturbing your baby. You can even unlink the top section of the mobile and attach it to a pushchair, so you have a hanging stroller toy for on the go entertainment. This mobile is currently £42.20 on Amazon, and I think that's great value for the amount of life this mobile has.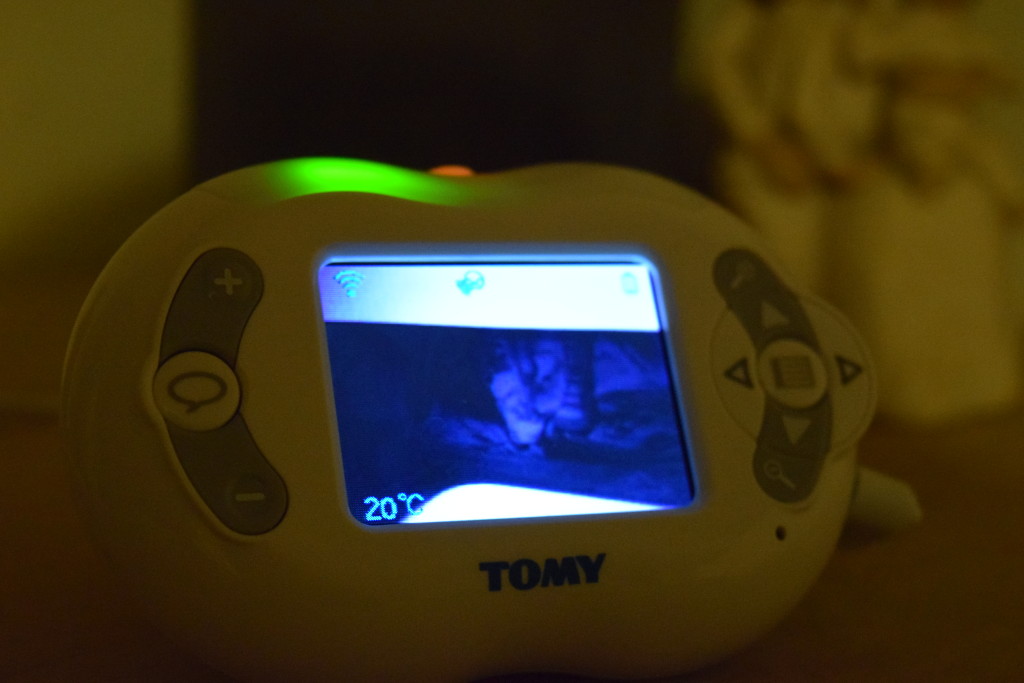 A good monitor has also been top of my baby wishlist for a while, and I am thrilled with this Tomy First Years video monitor. Having never had a video monitor before, I wasn't sure what to expect, but I love it! We have been using it in Max's bedroom for the last few weeks, and it really is handy to see what he is doing when you put him to bed. It's easy to set up too – just position the camera to look at the bed or cot, and it will automatically link up with the parent monitor. There is a talkback option, buttons on the parent unit to turn the nightlight and lullaby features on and off, and you also get a temperature display so you can check that your bay is comfortable. We have the monitor set so that the screen comes on automatically if there is movement or noise, but you can have it switched on permanently too if you prefer.
You can see in this video that you get a pretty good quality picture – this clip shows Max lying in his bed and looking at a book.
For now, I think the nursery is pretty much ready. We have a few more bits and pieces to get, including a prenatal heartbeat monitor, but not much else. The bedside crib is on order ready for the first few months, there are a few little clothes hanging in the wardrobe (although I am sure there will be some more by the time baby makes an appearance) and there are a few nappies and wipes ready in the cupboard. The next job on my list is to start preparing the hospital bags, just in case this baby makes an early appearance like it's brothers did!