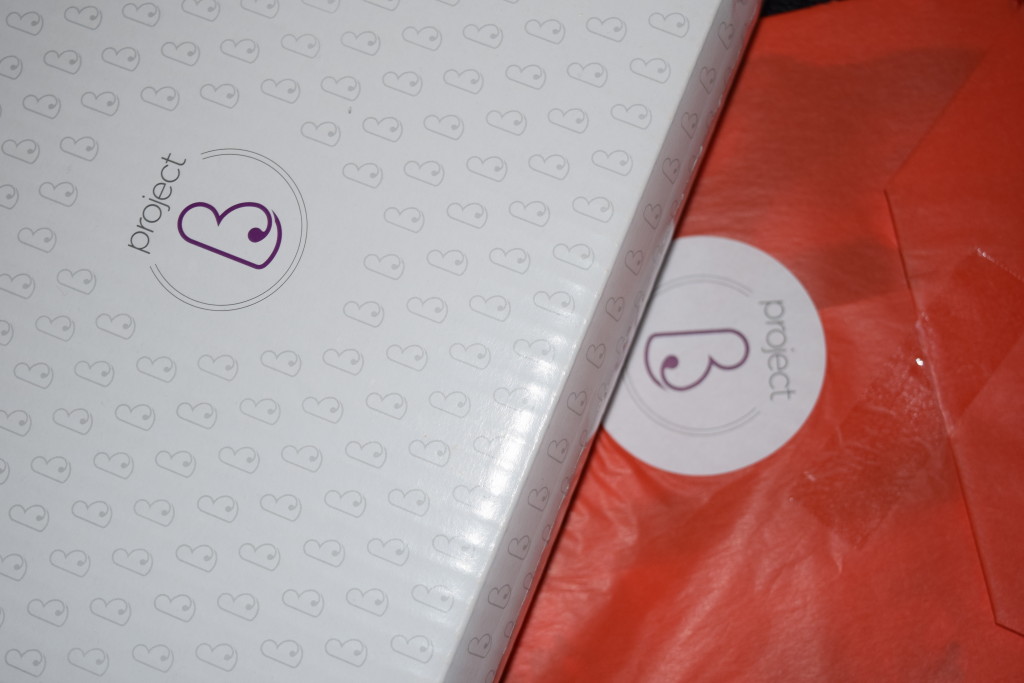 Over the last couple of years, subscription boxes have become more and more popular. You can get all sorts now – food boxes, clothing boxes and craft boxes to name but a few. One of the ideas I have recently come across is the pregnancy subscription box from Project B. Each month, starting at 12 weeks, you will receive a box of products that are relevant to your stage of pregnancy, culminating in a 'baby's here' or congratulations box at the end.
I was recently sent Box 2, which covers weeks 16-19, and was packed with relevant goodies.
Super drinks in pregnancy. This was my favourite item in the box. I am so thirsty in this pregnancy, and am always on the lookout for new, refreshing ideas. This book has heaps of recipes for everything from shakes and juices to soups. It is written by a pregnancy nutrition specialist, and all the drinks are packed with vitamins and minerals that are vital for baby and me. There are also some great recipes to target common pregnancy conditions such as morning sickness and fatigue.
Quinola Mothergrain express quinoa. I have to admit that I have never tried quinoa before, but I have heard talk of it being something of a superfood, so I decided to give it a go. A simple blast in the microwave for 2 minutes and it's ready to go – I mixed mine with a selection of veg and chicken. It is similar in texture to rice, but is a bit more melt-in-the-mouth. It's definitely something I would try again.
Ginvera green tea BB cream. This is an enriched cream, made with green tea, ginseng, Chinese angelica and hyaluronic acid, and is designed to provide blemish free concealing properties, as well as being a sun block, moisturiser and fine line reducer! All in one little tube! It's very easy to apply, and my skin definitely feels smoother.
Mum's Ddrops. Taking vitamins is important in pregnancy, especially if you have been unable to stomach much food. Ddrops are a liquid vitamin D3 supplement, and give the correct dose of the vitamin required for pregnant and nursing mothers. I have been taking these daily – they are so easy to take as you can just add them to any food or drink, or just take them straight from the dropper! I will continue to take these throughout pregnancy and breastfeeding.
Yu! fruit chews. We have been buying these for a while as my children love them in packed lunches, but I managed to grab this pack for myself before they came home from school. They make a lovely, refreshing snack!
Bloom, bump and baby stretch mark defence body oil. I love things like this – there is something really bonding about rubbing your bump. This range is made with natural ingredients and free from nasty chemicals, so it won't irritate sensitive pregnancy skin. It smells amazing – mandarin, lavender and neroli – and leaves my bump super soft.
Weleda replenishing shampoo and conditioner. I have used the same shampoo and conditioner for a while now, so it was nice to try something different. It has quite a strong smell that does last for ages, and it left my hair feeling light and fluffy.
As well as all the goodies, you also get a lovely baby scan folder to keep your scan picture in, and a range of pregnancy cards detailing everything from how your baby is developing this month to exercises and foods to try, as well as a list of things you might like to buy for your baby.
Overall, I cannot fault this box. All the products inside were relevant, useful and suitable for my stage of pregnancy. I love the idea of treating yourself every month, with a few things that are just for you, things that can pick you up on a down day, or revive you when you are feeling tired. I would definitely subscribe for the duration of my pregnancy, and I also think it would make a lovely, unique gift for an expectant friend or family member.