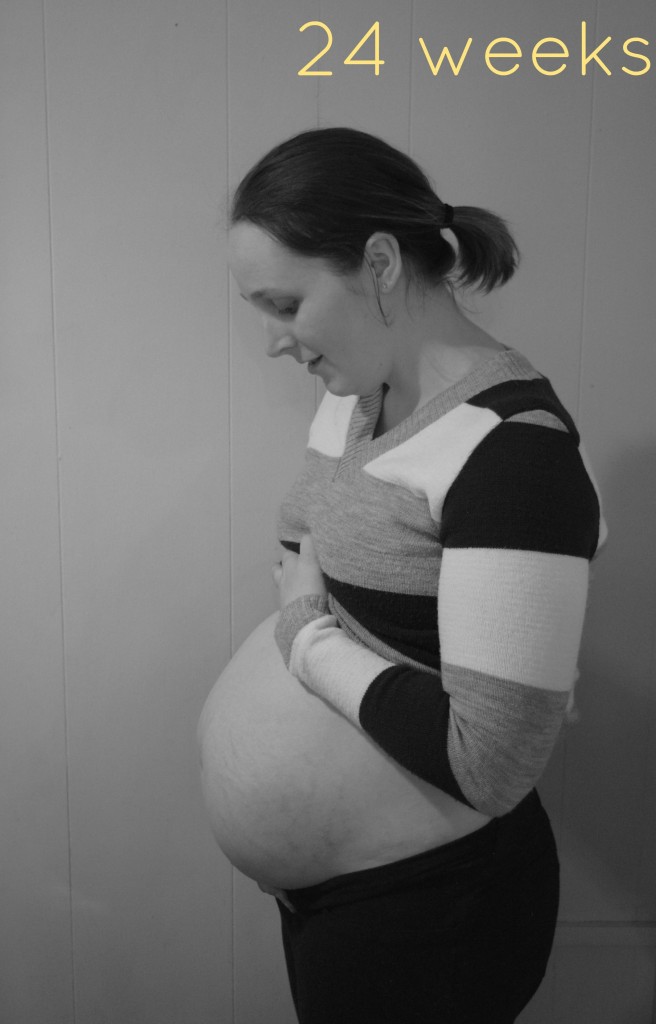 24 weeks! This week I have reached a big milestone, and the baby is now viable. This means that were the baby be born now, they would stand a chance of survival, and would be entitled to medical help. This is huge. This makes it all seem more real. I still sometimes forget I am pregnant, and that in a few short weeks there will be a new member of our family. I am just praying that this one stays put for another 14 weeks!
I have had an awful cough and cold for the last couple of weeks, and nothing really seems to have helped – I have tried paracetamol, honey and lemon, steam and decongestants but nothing has really touched it – I think it will be a case of waiting it out. It just seems so much harder in pregnancy when I am already tired!
Talking of tired – sleep is becoming more difficult now. I can't seem to get comfortable at night, and it takes ages to get all my pillows and covers the way I want them. I drive poor Kevin mad 😉 I have recently been sent a Theraline maternity and nursing pillow, which has helped no end. It's hard to understand unless you have been pregnant, but this extra long, flexible pillow REALLY makes a difference to sleep. Like many pregnant women, I like to have the pillow beside me, supporting my bump and taking some of the weight. It keeps me in a comfortable position, and also allows me to prop my legs up slightly which seems to ease cramps.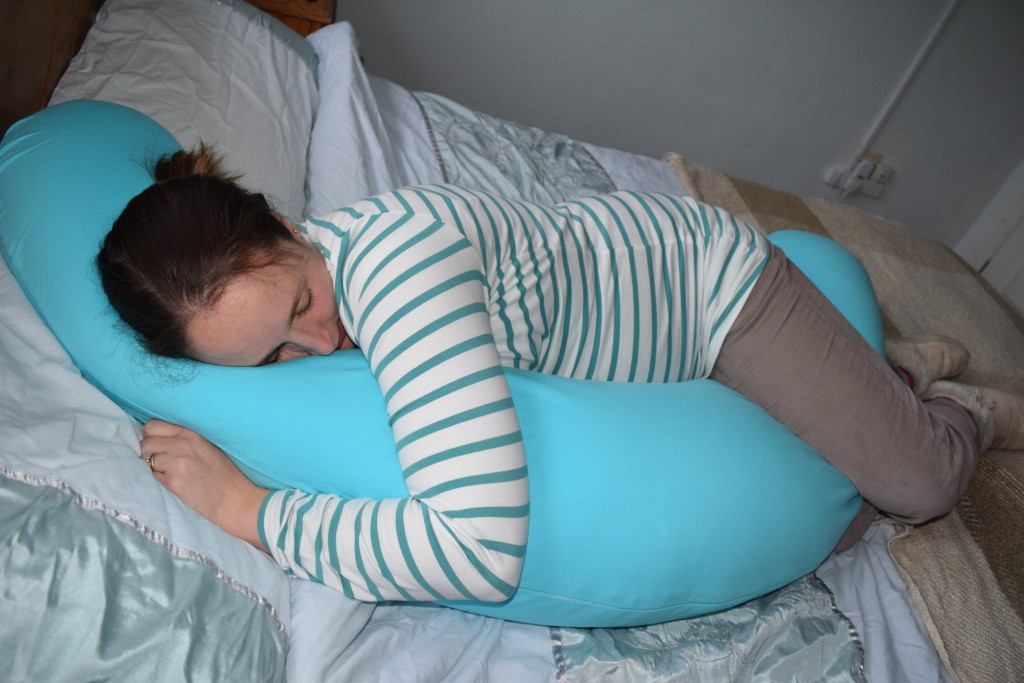 Anything that helps me get a good nights sleep is a winner in my book. I was worried that the pillow would take up too much room in the bed, but it's so flexible and squishable that it just moulds to your body and doesn't take up a lot of bed space. The covers are silky soft so it doesn't irritate me, and the micro bead filling means it is easy to move around (well, as easy as it can be to move around in bed when you're 6 months pregnant!). I intend to use the pillow after the baby is born too – it will be a great support for post C section breastfeeding.