Jacob has been attending Beavers since he turned 6, and at almost 7 he will be moving up to Cubs shortly. We are well aware of the new '11 must have skills for every 11 year old' and have been working with both Jacob and the Beavers group to promote this – and what better way than here!

I love this list. It's perfectly achievable for most 11 year olds, and contains things that could save lives. They are skills that they might not otherwise learn until a much later age. Modern day concerns such as staying safe online and cooking a healthy meal sit alongside more traditional outdoor skills like camping and navigation, according to the results of new research into what skills young people must get to grips with before their 11th birthday.
The research, conducted to mark the launch of a new partnership between The Scout Association and The Tesco Eat Happy Project, involved asking local Scouting volunteers what skills they think young people should have by age 11. 250 11-year-olds were also asked which of those skills they confidently feel they have. Despite being voted the top most important skill by more than 300 Scout leaders, just 39% of all 11-year olds surveyed said they knew what to do in a first aid emergency. Most young people – more than 80% in each case – were confident of their 'life skills' such as being part of a team and able to make new friends. Two-thirds (67%) said they know how to stay safe online but worryingly, much less than half, 41%, knew how to cook or prepare a healthy meal. Just 4% of respondents claimed to be able to do all 11.
A new partner badge has been launched by The Tesco Eat Happy Project in conjunction with The Scout Association for all Beaver Scouts and Cub Scouts who complete a Farm to Fork Trail, on which they can learn all about how their food is grown or produced. Stops on the trail include seeing behind the scenes of a Tesco bakery, learning which animals cheese comes from, being taught how to gut a fish and fun challenges like where different fruit and vegetables are grown. Jacob took part in this just last week, and thoroughly enjoyed it – he spent the next day telling us all about where various foods in our house come from, which were Fairtrade and organic, and which foods we should try next time we went to Tesco.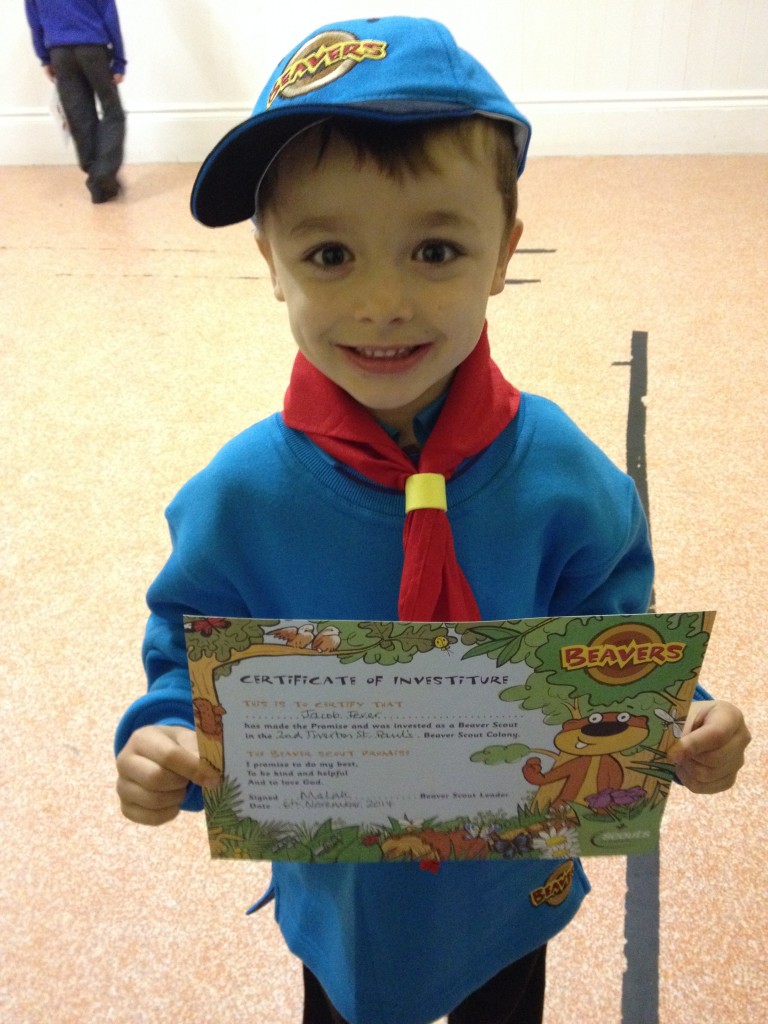 Jacob loves Beavers, and can't wait to go on to Cubs and Scouts over the next few years. Not only is it teaching him great things, it's a lovely social activity too. Does your child attend any clubs?