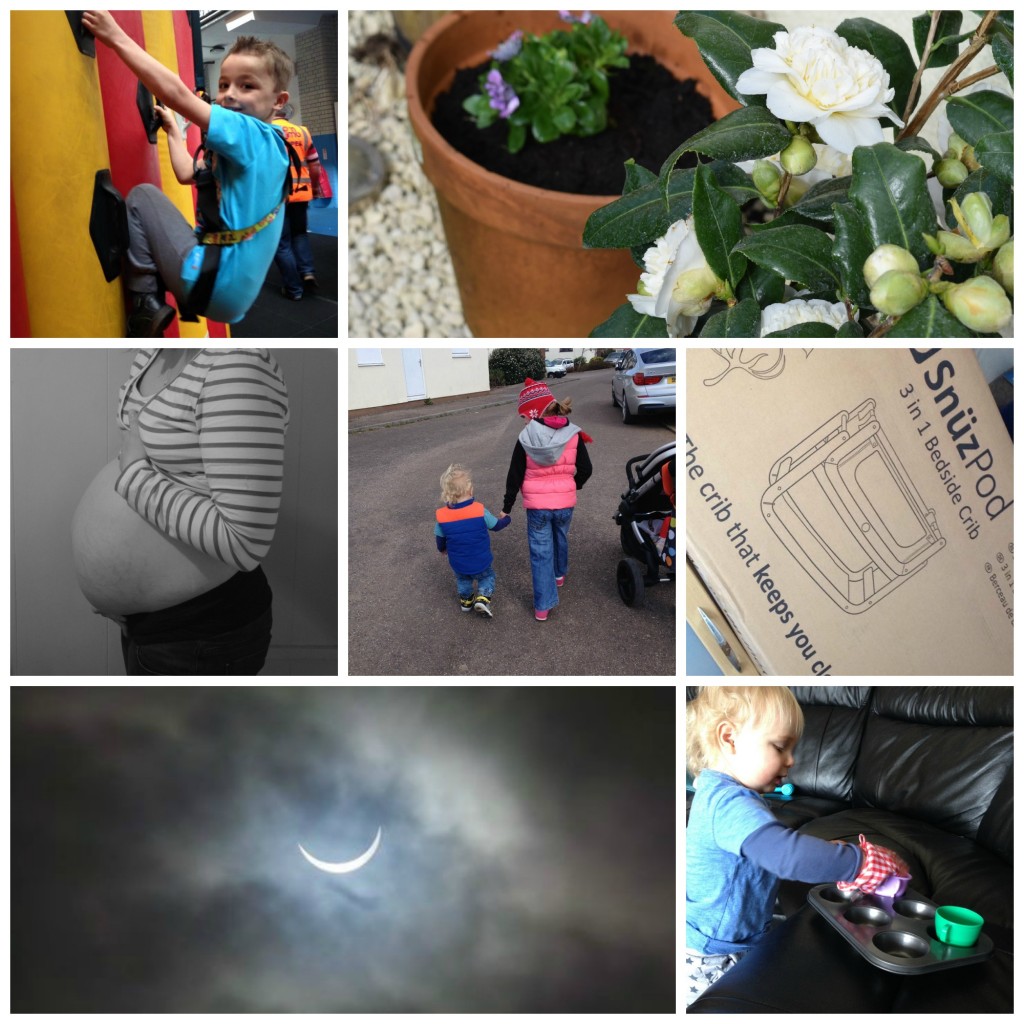 Day 74 – Jacob went to a friends birthday party at Clip n Climb – he got to the very top of the climbing wall and was so pleased with himself.
Day 75 – Gorgeous weather today, and so I got all the spring flowers planted.
Day 76 – I am 25 weeks pregnant. You can read my bump update here.
Day 77 – Max wouldn't hold my hand but he would happily walk with Gemma. Little monkey.
Day 78 – Exciting delivery, can't wait to get this set up!
Day 79 – The solar eclipse. It was so cloudy I didn't think we would see anything, but the clouds moved for just long enough to snap a pic.
Day 80 – A spot of pretend baking with the Bigjigs play set.