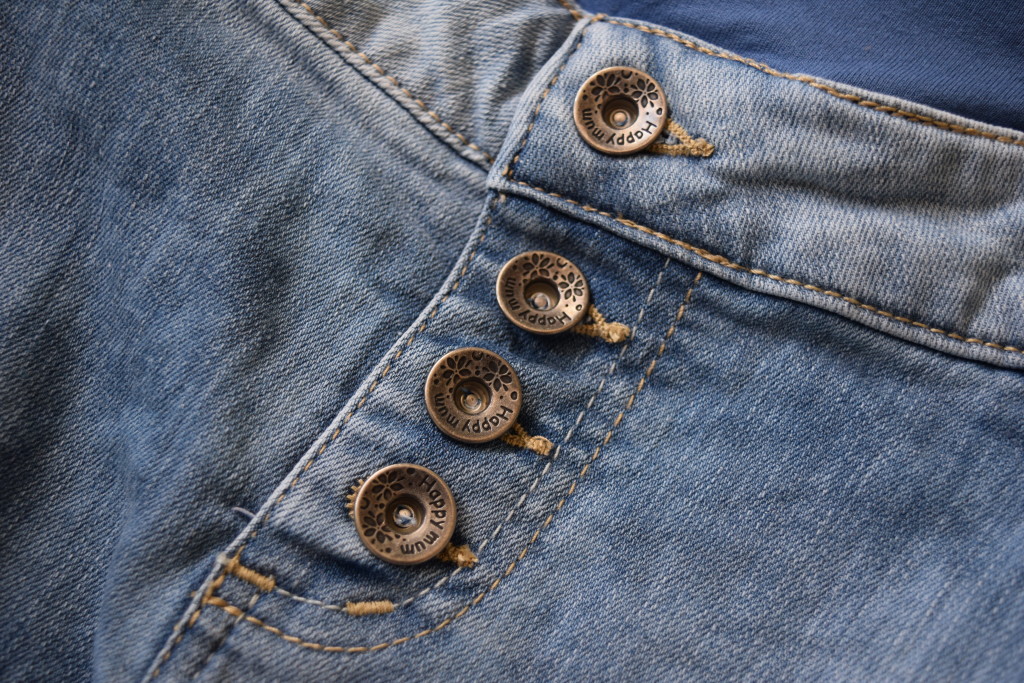 Finding the perfect pair of maternity jeans is a quest to say the least. Finding good jeans when you're not pregnant is hard enough, but when you have a bump to accommodate too it gets even tougher. There's a lot to consider:
Price – the perfect pair of maternity jeans is worth splashing out on as you will wear them half to death. However, on the flip side, you don't want to completely blow the budget as you will only be wearing them for a few months. Getting the balance right is hard.
Under or over bump – this is all personal preference, but again something you need to bear in mind when choosing. Some people prefer the under bump band, making the jeans look and feel more like 'normal' ones. I prefer the over bump stretchy band for some extra support. Try both before you make a decision.
Colour – as when choosing non maternity jeans, deciding on a colour can be tricky. Think about the clothes you have to wear with them – what colour are your tops and jumpers? What seasons will you mainly be wearing the jeans? Do you want them to go with 1 or 2 specific outfits or be an everyday option? I tend to stick to light denim as a go with anything option.
Fit – skinny, boyfriend, jegging, bootcut? The list is endless and again comes down to personal preference and what you intend to wear the jeans with. If it's winter and you're going to be wearing boots daily, choose bootcut. If it's warmer weather maybe a skinny jean would work better? I really like boyfriend fit jeans, as they work with most things and for most occasions.
I was recently sent a pair of boyfriend maternity jeans from Happy Mum London. I chose these based on all the above pointers – I know I like over bump jeans, I like the fit and the colour worked well with my current wardrobe. Priced at £63 they are an investment piece in my eyes, but a worthwhile one if you get many months of comfortable wear from them.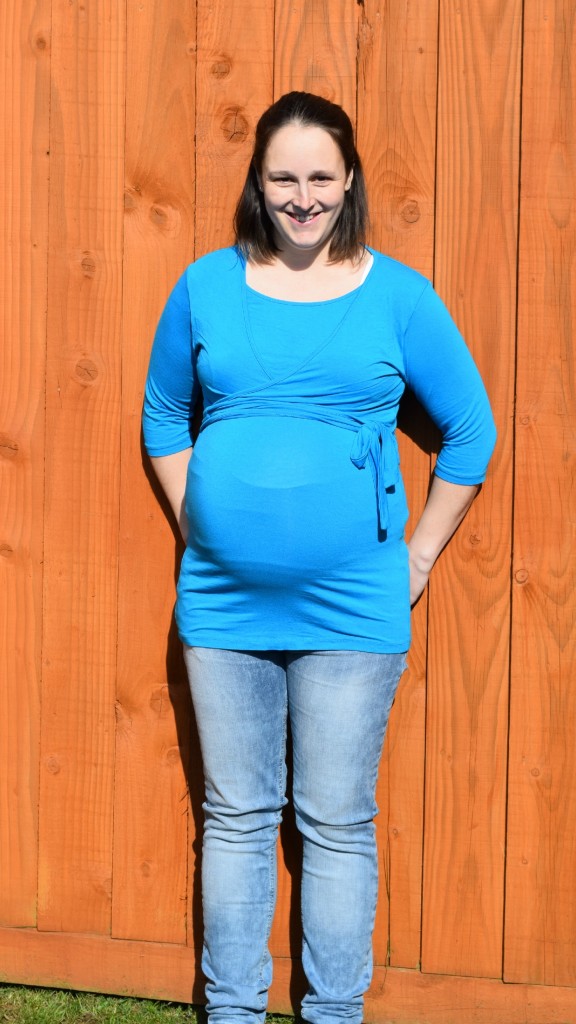 They are definitely comfortable. The fit is slightly more skinny than a traditional boyfriend jean, but not as tight as a jegging, which means I don't feel so self conscious as I might in a tighter jean. The stretchy jersey over bump panel makes them easy to pull on and means they sit comfortably on my 29 week tummy, with room to grow.
Having been through 3 pregnancies and tried many, many pairs of jeans I have to say that these are up there with my all time favourites. I had a pair last pregnancy that I picked up at a nearly new sale, and wore them day in, day out. I have started to do the same with this Happy Mum London pair as they are super comfortable, go with everything from wooly jumpers to slinky summer tops and don't look like maternity jeans. If you didn't see the stretchy panel you would never know – which means I can happily wear them throughout pregnancy and post birth too. A definite thumbs up from me.