I don't know about you, but home storage is a tricky issue for us. We have a decent sized 4 bedroom house, but with 3, soon to be 4, children there is never enough storage. We have some that works in the playroom – great big wooden shelving units with plastic boxes that the kids can pull in and out. Each one is supposed to contain a certain type of toy – Lego, cars, dolls, dressing up clothes etc – but they do sometimes get mixed up and I have to spend a day putting things back where they should be. I know I should just leave it as it is, but I can't!
One of our main storage problem areas is clothes. In the master bedroom we have fitted wardrobes, which are fantastic. They leave us with more space in the room itself, there is plenty of hanging storage, and there is even room for a chest of drawers inside, which is really handy and means we have enough space to fit the crib for when baby comes. There is a similar fitted wardrobe in the boys bedroom – again great for clothing, but we could do with a lower rail as the boys can't get to some of their things. However, in the loft conversion where Gemma sleeps storage of clothes is an issue. There are 2 small hanging rails set into the alcoves, but these have no doors on due to the slanted roof. It makes it all look a bit, well, messy to be honest. It needs a door to shut everything away and tidy it up. I think this is where a more bespoke wardrobe would come in handy – something like the options available on this website. They have a specific 'attic' option that allows for the sloping ceilings you find in a loft room. With the possibility of there being 2 little ones sleeping up there if this baby is a girl, I think this is something we really need to invest in.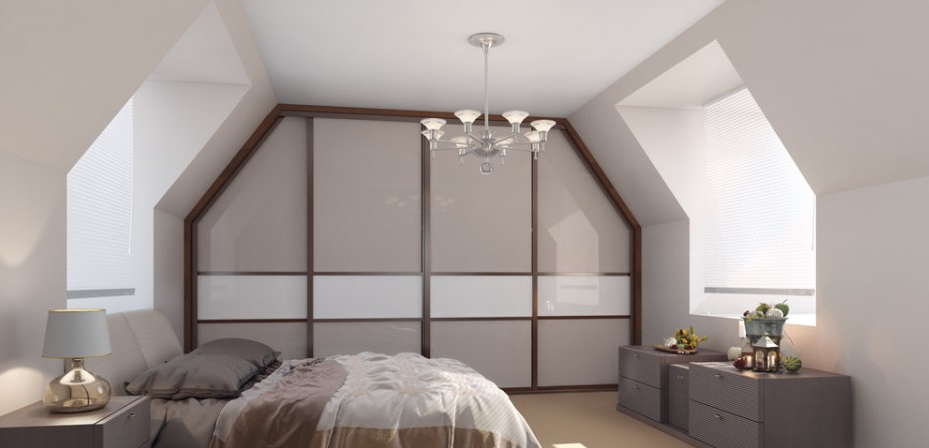 I am intrigued as to how other people manage their storage? Do you rate fitted wardrobes, or do you have another way of keeping clothes stored away? Where do you keep toys, pens, craft supplies and DVD's? What about towels, bedding and seasonal items? I need some more organisational ideas before this baby arrives – I feel the need to get things in order!
* This is a collaborative post. *