As I may have mentioned before, buying maternity wear is hard. You don't want to spend a fortune and buy too much, as let's face it – you won't wear it for that long. On the flip side, you do need clothes that fit properly during pregnancy and breastfeeding, you do want to look nice and you do want to be comfortable. That's where Bibee come in. Makers of the revolutionary Bibee Front, they make maternity clothes that allow you to change your look without breaking the bank. Let me explain.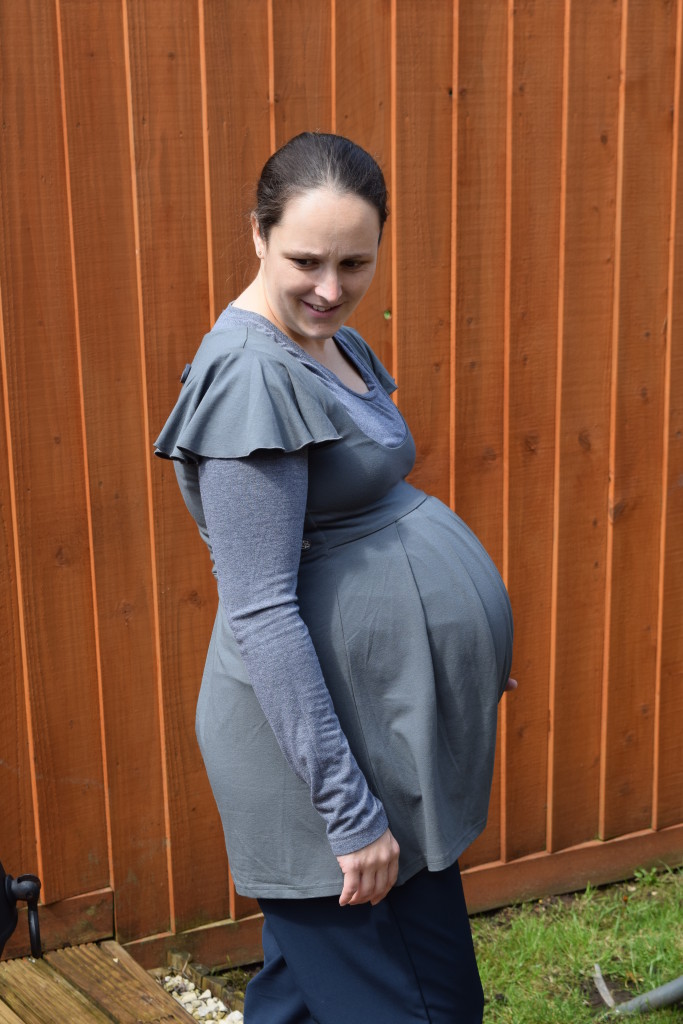 The Bibee tunic itself should be a staple in all pregnancy wardrobes. It floats over your bump, it has beautiful detailing on the arms, and it's so comfortable. But it's more than that. You can see the buttons on the sides and reverse of the tunic – you might be mistaken in thinking these are simply decorative, but they're not. The buttons allow you to add a Bibee Front to your tunic to change the look, or cover up any leaks and spills in an emergency! It also makes breastfeeding access easy.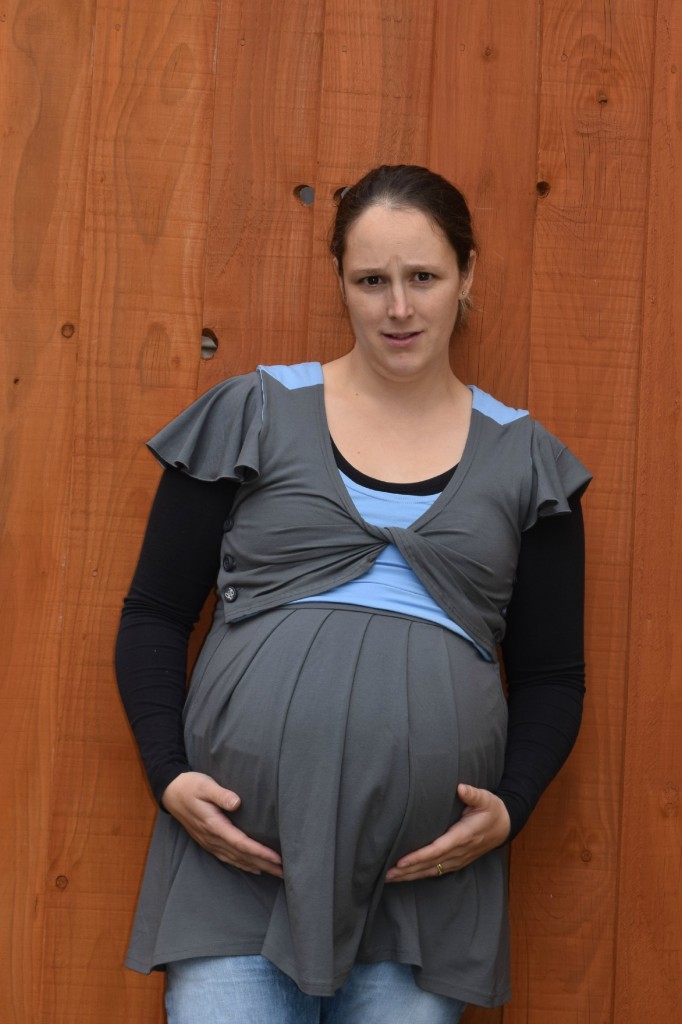 As you can see, by adding a new Bibee front to my tunic, I have a totally different looking top without needing to buy more clothes – brilliant! It means you can mix and match, tailor things to suit whichever clothes you are wearing and feel a little bit better about your pregnancy style.
All the Bibee Fronts fit all the dresses and tunics in the Bibee range, so simply by purchasing a dress, a tunic and a couple of fronts you have a basic maternity wardrobe.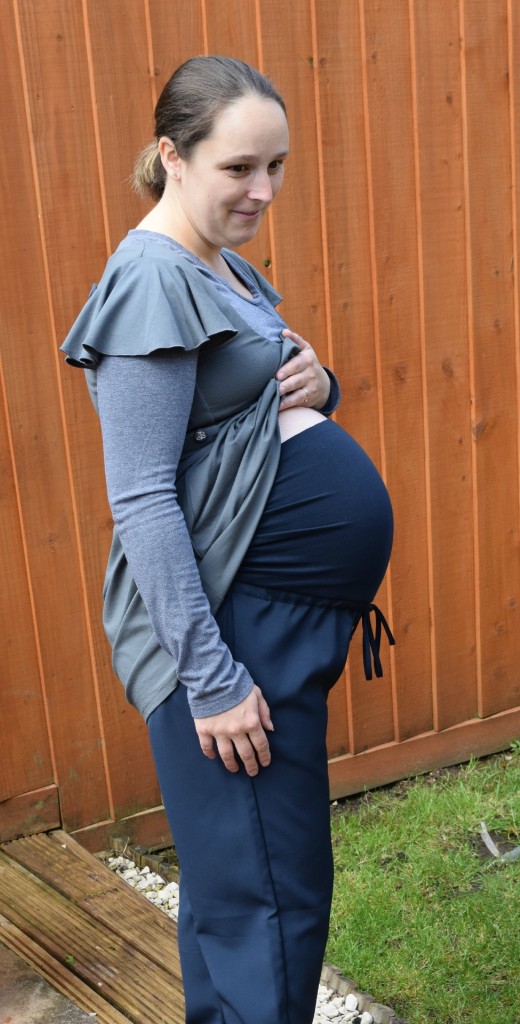 As well as the tops and dresses, Bibee also sell maternity trousers – jeans, chinos and satin joggers. I am a big fan of over the bump trousers in pregnancy, and find them comfortable after the birth too as they sit well clear of my C section scar. These navy joggers are quite possibly the most comfortable trousers I currently own. They don't rub or pinch, they have stretched easily with my growing bump and they work well with Bibee tunics as well as maternity tshirts and jumpers. The cuffed bottoms mean they fit well even though I am not very tall, and they are perfect for wearing with pumps or ballet slippers in the summer. You can adjust the fit around the waist slightly as needed by tying or untying the drawstrings, so you can be sure of a good, comfortable fit no matter what stage of pregnancy you are at.