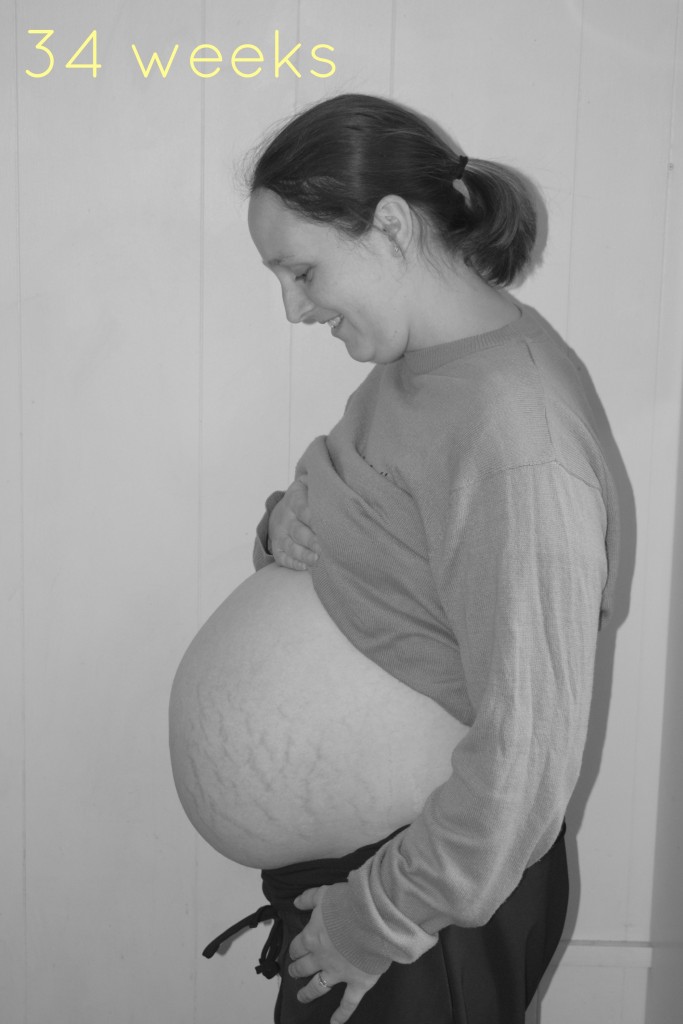 I'm tired.
I'm tired of this pregnancy being so difficult. It's been another awful week, and I spent the whole weekend in a hospital bed.
On Friday I had a lovely day at The Baby Show in Birmingham, but maybe I overdid it. Maybe I shouldn't have gone. By the time I got home I was having tightenings across my bump and I knew I had to phone the hospital. Unsurprisingly I was told to come straight in. I was hooked up to a monitor which showed fairly regular contractions. I had swabs taken which showed that my waters hadn't gone, but I got a positive pre-term labour result. This meant that I was at higher risk of going into labour before my due date.
I was monitored almost continuously overnight and given a steroid injection to help mature the baby's lungs. I was given medication to stop the contractions and admitted to the ward. Another day of monitoring, blood tests and a second steroid injection followed and I was finally discharged on Sunday afternoon with strict instructions to rest. I am to be seen for a scan and a midwife appointment every week from now until baby comes. The aim is to get me to 35/36 weeks – every day inside me is a bonus.
I'm not ready. I didn't want this. I wanted to avoid SCBU this time, I wanted to avoid a premature or poorly baby. I wanted to be able to cuddle my baby after birth. I didn't want to be in a rushed, emergency situation again. But here we are – and all of those things are looking like they might be a possibility again. I'm beyond devastated and doing everything in my power to keep this baby in. Every day is a blessing right now. I'm not ready yet baby, and neither are you.