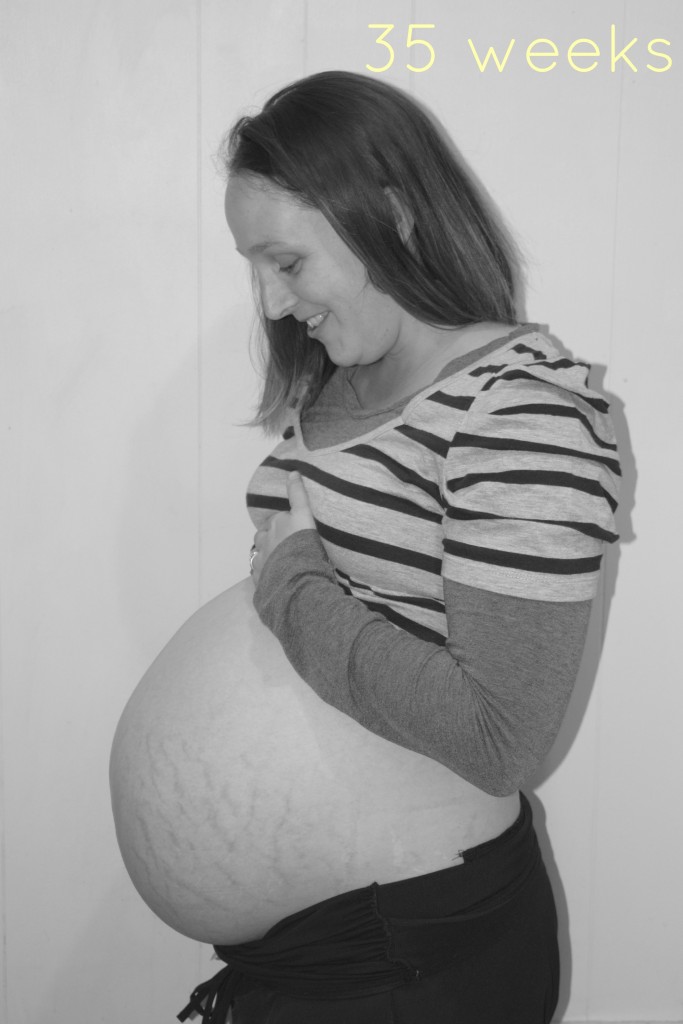 35 weeks. Another week under my belt, and only 2 weeks until I reach full term. This time last week I really didn't think I would get to 35 weeks, so I am feeling quite proud of myself today! If I can get this baby to full term I will feel amazing. I know that's no guarantee that things will be OK after the birth, but it gives the baby the best chance. For now, every day is a bonus, and I am thankful for every day this little bundle stays inside.
It's been a tough week symptom wise. Because I am carrying so much fluid, it means there is a lot more weight on my bump than normal. My hips are screaming in protest now, and just moving around is difficult. Always handy when you have 3 children to look after…
Thankfully Kevin is on holiday from work this week and so he has taken over. We also have our house on the market, so he has been cleaning and keeping things tidy for the viewings. I don't know what I would do without him sometimes. When I was discharged from hospital last week I was told to rest, and so I have been trying my best to follow this advice – it sounds great in theory, but is a lot harder than you think. I want to be getting things ready for the baby and playing with the kids. Instead I am left pottering about the house doing very little. I am already bored of daytime TV and reading books, but I know it has to be done for the baby. Not long now.
I have another appointment at the hospital on Wednesday, where I will have a repeat scan which checks both the fluid levels and the baby's growth. I will then see my consultant who will make a care plan for me dependent on those results. It's all a bit nerve wracking at the moment, and I just want to know what is happening.
I am hoping I will be back next week with a 36 week update – fingers crossed! You can read my 34 week update and all about my hospital stay here.