Ever wondered how to make the perfect biscuit? You need the Bigjigs Candy Floss food mixer set!
Step 1 – Prepare your equipment
Get your food mixer, spoon, jug, rolling pin and tray ready in your work area.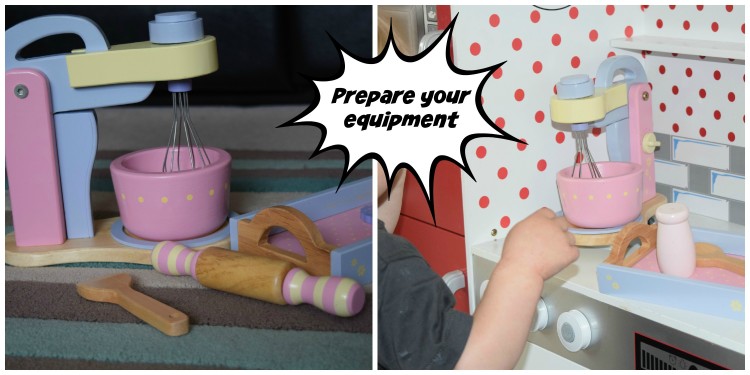 Step 2 – Add the right ingredients
Pop in your ingredients – we like chocolate biscuits so a bit of flour, sugar and cocoa powder, add some eggs and milk and give it a quick mix with the spoon to start.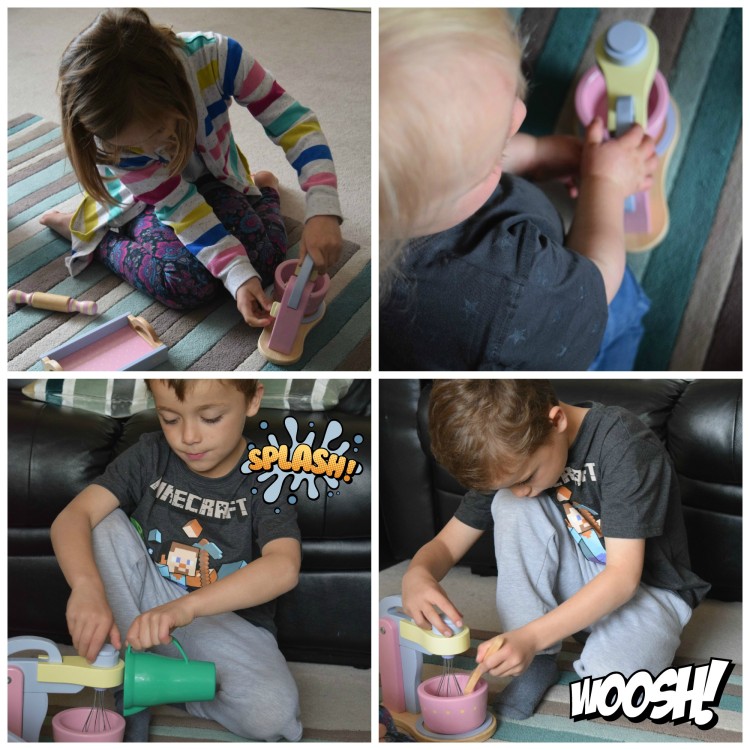 Step 3 – Mix and roll
Choose the correct setting on your mixer – we always go full whack 😉 Give it all a good whizz until you have a smooth, gooey, chocolatey mess. Scoop it all out, roll with the rolling pin and make some fun shapes – go wild! It could be stars, flowers, hearts, boats – you choose!

Step 4 – Bake!
Make sure you use an oven glove when you pop these into the oven – it might be hot! Cook until they look good enough to eat – and KABOOM! You have perfect Bigjigs biscuits.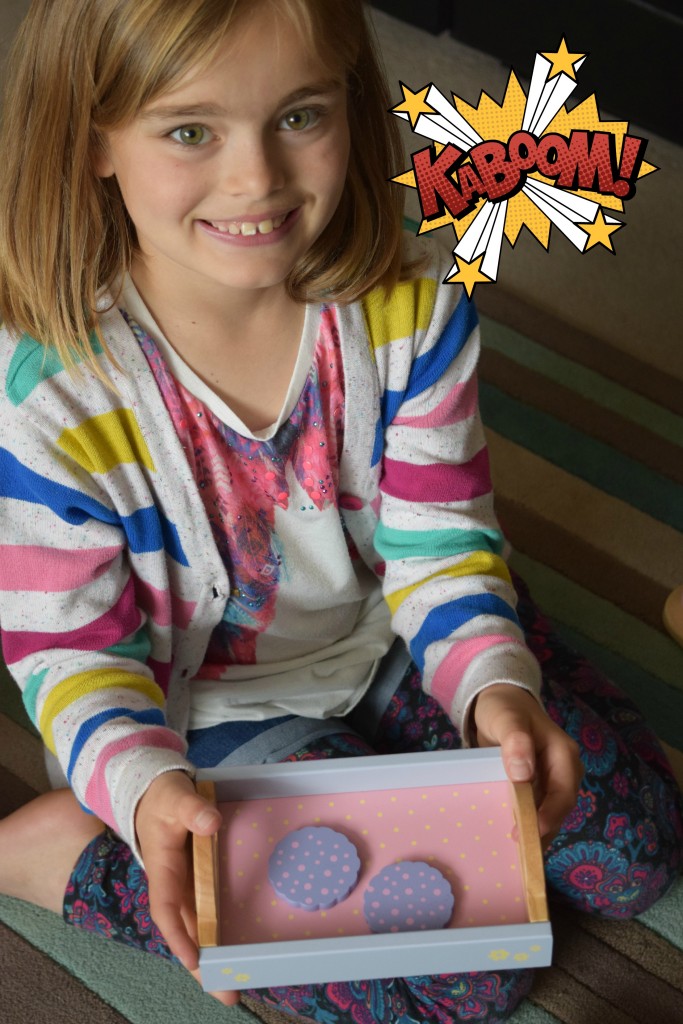 Of course, you can make biscuits without the Candy Floss food mixer, but I have to say that this fabulous piece of kit adds a certain deliciousness to proceedings. There's a clicking on/off dial and the liftable mixer actually rotates, so your little ones can feel just like Mummy and Daddy. There's no end to the things you can create with this – cakes, biscuits, smoothies, bread – you name it, you can make it!
So would we recommend the Bigjigs Candy Floss food mixer? You bet we would! It makes a great role play gift for all ages from tiny tot to independent baker. My only criticism? The colour! It's lovely, and my 3 do like it, but it would be nice to see another colour added to the range in case any budding chefs would prefer a less pastel look in their kitchen.