I can't believe that this is the last project 365 round up of May – on Monday it will be June, and in June I am having a baby! Scary!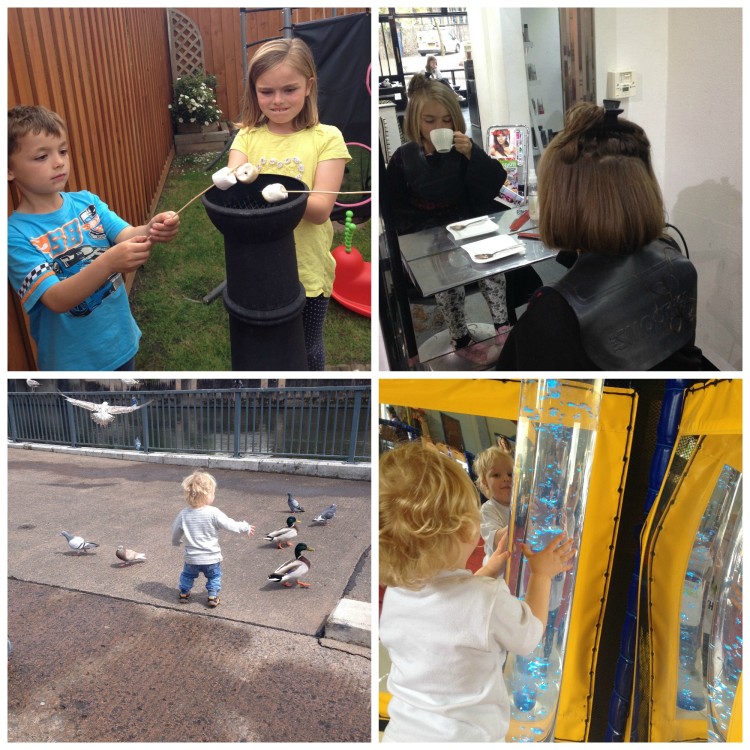 Day 137 – Jacob has a new pair of shoes – I think they are rather cool!
Day 138 – I am 35 weeks pregnant. You can read my latest pregnancy update here.
Day 139 – Jacob and Gemma went to a football roadshow today – love this action shot.
Day 140 – Toasting marshmallows on the fire.
Day 141 – Hot chocolate and a haircut – little miss grown up!
Day 142 – Chasing the ducks.
Day 143 – Kids and bubbles – a perfect combination!