When you look back at the things you have achieved in the last few years it can often be mind blowing. This is definitely the case for me.
10 years ago, I had not long met Kevin. We were young and free, and spent a lot of time just going on day trips, clubbing and eating out. I think we both knew it was going to be a serious relationship, but I don't think either of us realised quite what the next 10 years would hold.
In 2005 we bought our first house together. It was a big step but one we both felt ready for. Having our own space was lovely, and we enjoyed making it into a home. Later that year we welcomed our first baby into our lives – Gemma made us a family.
In 2008, Jacob arrived and made us a foursome. We had our daughter and our son, and were about to move into a bigger house which we loved.
In 2013 our surprise third addition arrived. Max might not necessarily have been in the original life plan but he changed all our lives – he made us parents again, he made Jacob a big brother and he made Gemma a sister again.
In 2015, just 4 short weeks ago, Eliza made our family complete. Her arrival gave me a very special moment that I never thought I would have – that very precious first cuddle.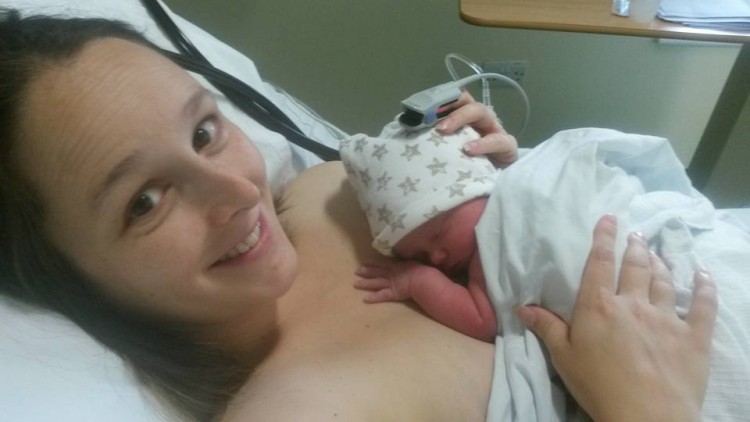 You see, all 3 of my older children were born too early, or too sick. They were taken away from me at birth and spent the first few days or weeks of their lives in special care. It meant I was never the first person to hold them, never the first person to dress them or change their nappies. Never the first person they saw. And it broke my heart every time.
Eliza mended me. Despite being born too soon, I like to think she fought to be with me. She came out screaming, she was strong and feisty. She was delivered onto my chest and I just held her, and cried. In might have taken 9 long years, but eventually I was holding my baby straight after birth, counting the fingers and toes, discovering the colour of her eyes and how much hair she had. Seeing who she looked like.
That moment in time fixed so many scars. That moment in time was when my baby girl completed me.
What moments in time have been special to you? Do you have a special picture that brings back a thousand memories? I am planning to have this first photo of Eliza and I made into a small canvas for my room, using Photobox. I know every time I see it, I will smile.
* This is a collaborative post *