This week has been a bit chaotic. There is lots of end of term stuff happening at the moment – sports day practice, music recitals, play rehearsals and topics to finish off. It has also been a busy week for house viewings, which has meant lots of housework! Here is our project 365, week 27.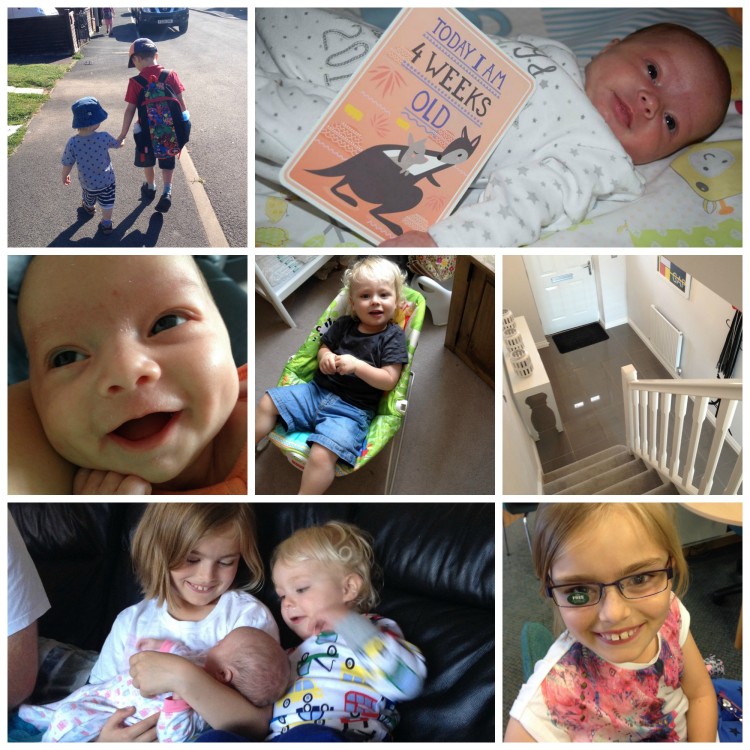 Day 172 – Cuddles for Eliza from Gemma and Max. They all adore her.
Day 173 – First smiles! There really is nothing more lovely.
Day 174 – A bit of brotherly love on the school run. Max won't often hold my hand but he will always walk with Jacob.
Day 175 -Eliza is 4 weeks old. 4 weeks! How on earth did that happen?
Day 176 – Max took a fancy to Eliza's chair.
Day 177 – We sold our house! Today we looked around the show home version of our new house. It's stunning, and we can't wait now.
Day 178 – Eye test day and it turns out both Gemma and Jacob need glasses. Gemma chose these, I think they really suit her!