Summer finally seems to be here, and although the sunshine is very welcome it does pose a problem for little ones – especially babies and toddlers who don't regulate their own body temperature as well as adults. So how do we keep them feeling cool and comfortable in this heat? Here are my top tips:
Freeze foods – things you would normally offer as a snack, but frozen first. Try slices of watermelon, mango, carrot, cucumber and banana. Make ice lollies from juice, or try my mixed fruit ice lollies. For smaller babies, you can make breast milk lollies.
White towel – pop a white towel in the pushchair underneath your little one. It soaks up any sweat and keeps their temperature a bit lower. You can also try a sheepskin liner – bizarre as it sounds, these actually regulate body temperature, keeping babies cool in summer and warm in winter.
Keep curtains closed – during the day, keep your curtains closed. It helps to keep the room cooler, so will be much easier to get to sleep at night.
Cold hot water bottle – fill a hot water bottle with cold water and place it under the bed sheets a little while before bed time. By the time your child hops into bed the sheets will be nicely cool.
Remember water – it seems an obvious one, but remember to keep children well hydrated. Have a bottle or beaker of water to hand all the time, and encourage your child to sip it regularly. You can freeze bottles of water overnight ready for lunchboxes or picnic bags the following day. By lunchtime they will have melted but still be cold.
Invest in a good sunshade – don't use a muslin or blanket as a pram or car seat shade as they can very quickly cause overheating. Try something like a Snoozeshade or a Bundlebean Solar instead.
Make a cold fan – Freeze a large bottle of water and place it in front of your fan – it's like instant air conditioning!
Choose the right clothes – it sounds obvious but it can become habit to dress your baby in a vest and sleepsuit even when the weather is hot. Think about what you are comfortable wearing and dress your baby in a similar way. You can tell how warm a baby is by feeling the back of their neck or the base of their back. Don't forget to use hats and sunglasses whenever the sun is out.
Avoid the hottest times – although it is tempting to get out and enjoy the sun, sometimes it is just too hot for small people. Stay out of the sun during the hottest part of the day and instead enjoy the warmer evenings or early mornings. Have breakfast in the garden before it gets too hot, or have a splash in the paddling pool in the late afternoon.
Use the right suncream – Look for one that is suitable for children, with an SPF factor of 50+ and as high a star rating as possible – this means you get UVA and UVB protection. Reapply regularly, and always after swimming.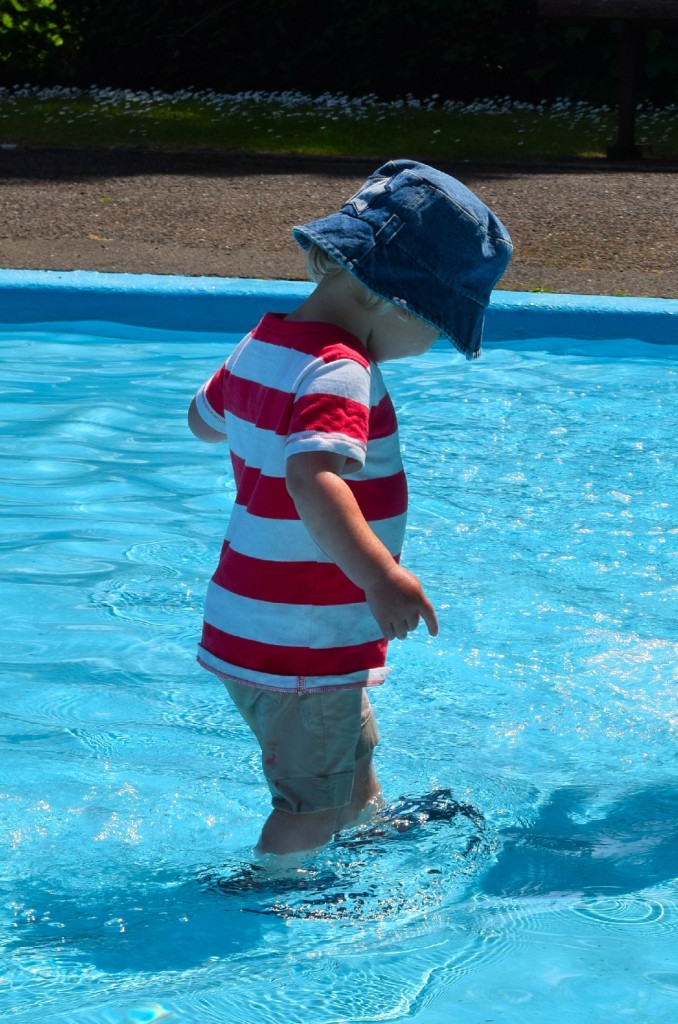 Do you have any top tips for keeping little ones cool in the hot weather?