A travel cot is an essential item if you ever plan on holidaying with your baby, or staying with friends and family. It's worth getting your baby used to it before you need them to sleep in it overnight – some babies can be a little bit fussy about their bed!
We were recently sent the Graco Nimble Nook.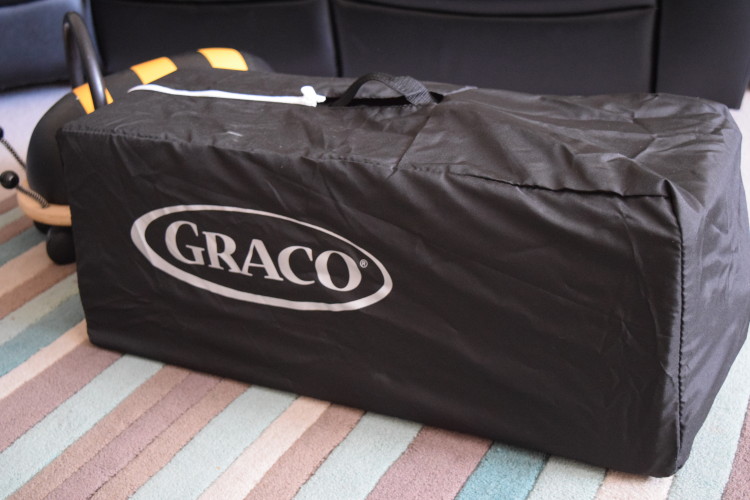 It comes in a surprisingly small package, and is fairly lightweight too – I could easily carry it up and downstairs. There is a carry handle and a storage bag to keep everything together when not in use. To unfold the cot, you simply pull all the sides upwards and outwards until they click into place, then unfold the mattress into the base. In this configuration the Nimble Nook is perfect as a sleeping area or playpen for older babies and toddlers. It is spacious but compact enough that it doesn't take up the whole room. There is enough space for a little one to sit comfortably with a few toys while you cook dinner or grab a quick shower.
The Graco Nimble Nook also comes with a bassinet feature. The bassinet material clips around the edges of the cot, and you then place the mattress into the base and tuck into the pockets on the side – this provides a padded sleeping area for smaller babies. There is a vibration feature too – this has been really handy for us as Eliza has a vibrate function on her bouncy chair and is often soothed this way.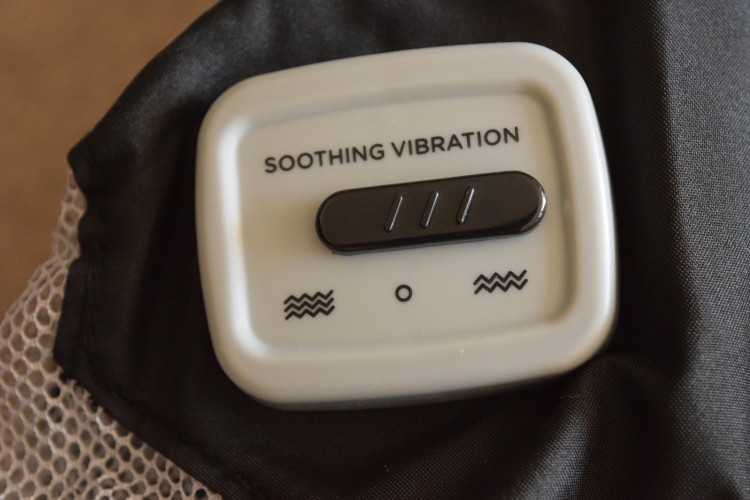 As well as this, the Nimble Nook has a toy bar – similar to a cot mobile – that can keep little ones entertained and give them something to look at. Eliza has loved looking at the stars hanging above her head.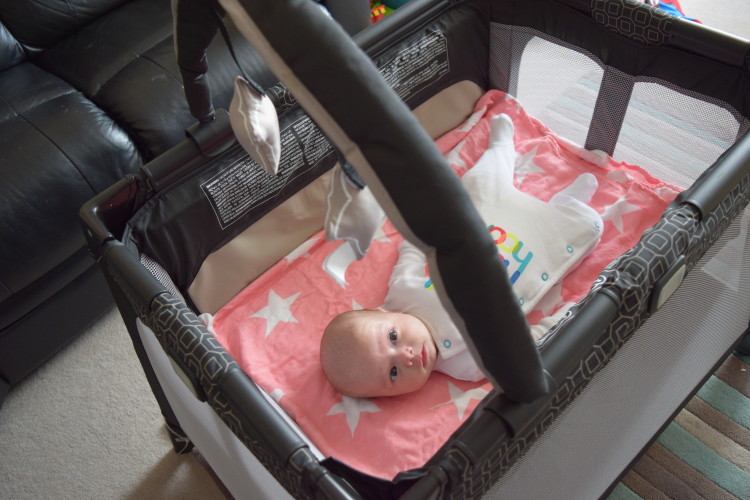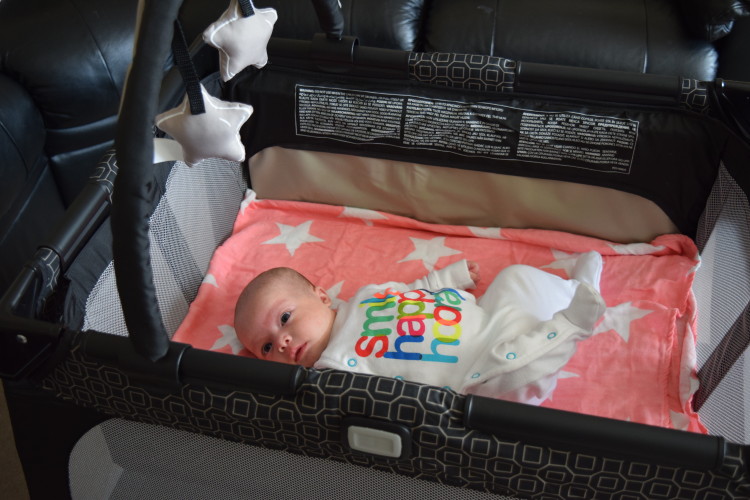 I like the fact that the bassinet section makes it easier to reach in and pick Eliza up, and doubles as a great changing area if there is nowhere else for nappy changes. The mesh sides mean that I can see her if I am lying in bed beside her. The cot has integrated wheels, so I can easily move the cot from room to room if needed – this is especially handy if using it as a playpen. We actually popped Max in there last week while Daddy cut the grass – it meant he could watch without getting in the way!
In the past I have had some travel cots that have been a nightmare to fold, and taken 2 people and a degree in maths. The Graco Nimble Nook is really easy, which is a relief! You simply press the grey buttons on the sides and ends of the cot which collapses the side bars. You then pull the red strap in the cot base and it all folds in on itself. The mattress wraps around the folded cot and has velcro to secure it in place. You can then pop the whole lot into the travel bag and away you go.
I really like this travel cot. It is a lot more compact than some, and so takes up less space – something which is important if you are camping or staying in a hotel room. The vibrating bassinet and toy bar make it easier to soothe small babies, and the fold is simple, making travelling a whole lot easier.