A lot of you will be heading to London over the summer holidays – purely because there is so much to do there. The Science Museum, the London Eye, Madame Tussauds – and The Big Dig at the Museum of London.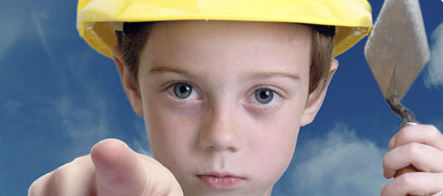 Photo Credit: The Museum of London
Get your hands on history! Dig up London's past with an interactive family experience.
If you're a family of wannabe Indiana Joneses then there are archaeological adventures to be had at The Big Dig, a specially designed hands-on experience for children. Get kitted up with trowel and hard hat and search for artefacts in your very own trench just like a real archaeologist and help put together the evidence of the world of early Londoners.
Free, tickets allocated on a first come, first served basis 90 minutes before each session.
Session times
10.15-11.15am (tickets allocated from 10am)
11.45am – 12.45pm (tickets allocated from 10.15am)
1.30-2.30pm (tickets allocated from 12pm)
3-4pm (tickets allocated from 1.30pm)
4.30-5.30pm (tickets allocated from 3pm)
Suggested age: 5+
Adults can only enter when accompanied by a child. Children must be supervised by their carers at all times.
Doesn't this sound like the best fun? I know my eldest 2 children would really enjoy this – they love getting their hands dirty, discovering new and exciting facts and experiencing things for themselves. I definitely think they learn a lot more in this way – much more than sitting and reading a book about archaeology. When they come home they can look at the books and TV programmes in a new light, really understanding what they are reading and seeing.
For us, London is definitely more than a one day event. We live in Devon, and so we would always make a trip a few days long, staying overnight in a hotel such as the Holiday Inn London Bloomsbury, which would give great access to The Big Dig as well as other central London sights.
What do you like to visit when you go to London? We are planning a trip soon, and would love to hear the must see attractions.
* This is a collaborative post *