When you have lots of kids, getting them all round the dinner table is hard enough. When you factor in having grandparents or aunties and uncles round too, entertaining the family can get stressful. Follow these tips to make sure that your next family gathering is a breeze!
Give your guests something to do
As soon as they arrive, direct them to an area where they can make their own drinks without them getting in your way while you're doing the last of the preparation (because you know you won't have it all done by the time they arrive – that's just the way it works). Remember to cater for the kids and those who don't drink too by setting up a juice bar.
If you have some guests who don't like to be in the hub of activity with the rest of the family – your niece who doesn't like all the attention, for example – then make sure you have something for them to do, like setting the table or slicing bread.
From the kitchen to the dining table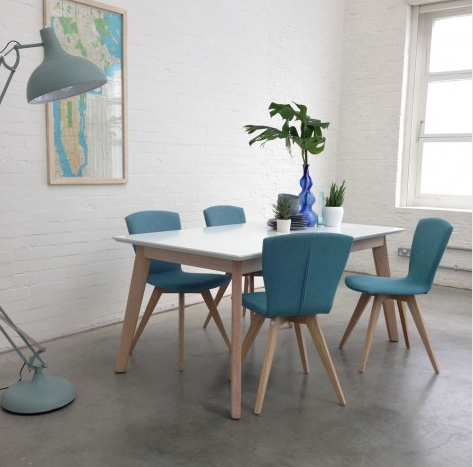 While you're preparing, you may find that some of the guest congregate in the kitchen. Make sure you have some snacks in the kitchen – ones that don't take up too much room like olives or nuts. Send larger ones out with one of the kids to the living room.
When it comes to sitting down to dinner, it helps if you can actually fit everyone around the table, which is when an extendable dining table comes in very handy. You can open it up for big gatherings, and then close it up again for everyday use.
A simple but effective way of setting the table is to use a white table cloth and white plates, then to use two colours in your glassware, tableware and table settings to create a theme.
Don't clean up as you go either – you might think it's worthwhile at the time, but afterwards you'll regret not spending more time with your family. After all, that is the point of the gathering! When your guests go to the living room, make sure you do too. Leave the clean up until later and it will make your guests feel more relaxed.
Serve mini desserts so your kids can have a bit of everything and the grown ups won't complain too much about their waistlines!
* This is a collaborative post *