Research has found that children are spending an increasing amount of time indoors, and parents are stuck for inspiration when it comes to finding activities to do with their children over the summer. In response to this, Persil has launched a new campaign in partnership with the Roald Dahl Literary Estate to create the world's first truly interactive choose your own ending storybook – My Messy Adventure. With well-known and much loved Roald Dahl characters appearing throughout, children can use their phone or tablet to embrace the outdoors and become the hero of their own story.
For the first time ever, some of the best loved – and most feared – heroes and villains of Roald Dahl's stories have been brought together in a brand new interactive adventure story, as part of a marvellously messy and ground-breaking partnership between Persil, the Roald Dahl Literary Estate and Quentin Blake.
My Messy Adventure lets every child become the hero of their very own Roald Dahl story, where they will get to meet The Witches, Matilda or James – not forgetting his giant peach – along the way.
The 'My Messy Adventure' story can be accessed on a smartphone or tablet, and is totally interactive and enriched by the outside world. This innovative new format allows children to enjoy Roald Dahl's amazing stories and Quentin Blake's iconic imagery in a way they have never experienced them before. The child will even feature in the story as a customisable Roald Dahl-themed avatar featuring completely new Quentin Blake illustrations for a fully personalised experience.
The adventure aims to encourage children and parents to embrace the power of technology to learn and experience the great outdoors on their doorstep. Ultimately the kids are in control as they are challenged by the characters they meet to complete messy challenges and tasks, such as hunting bugs or collecting dry leaves. The path they take will determine their unique and personal journey, culminating in a 'digital scrapbook' to showcase their exciting adventure. With several characters to choose from, the story guarantees hours of fun during the summer holidays.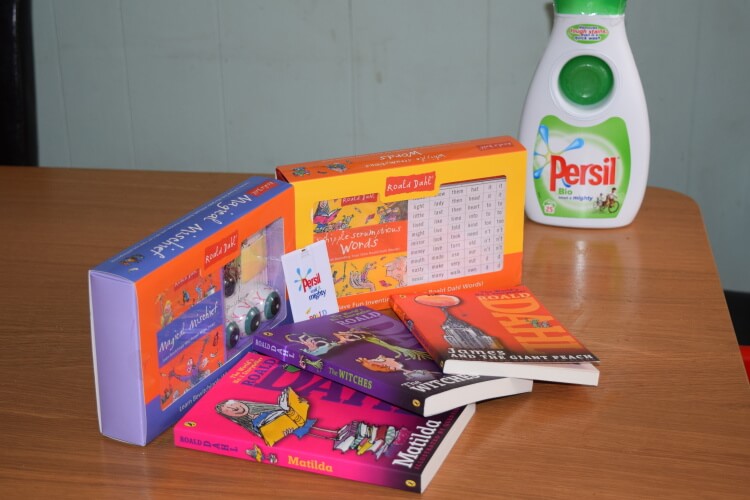 I have teamed up with Persil to offer 3 readers the chance to win My Messy Adventure goody bags as pictured above – and I have to say, my children have loved their kit! All you have to do to enter via the rafflecopter form below – good luck!
Terms and conditions. Open to UK residents. Giveaway ends on 28/8/15 and winners will be randomly selected from all correctly completed entries. Winners will be contacted by email and should claim their prize within 10 days. Prizes supplied directly from Persil. More competitions at ThePrizeFinder