Finding a baby carrier can be a bit of a minefield. Everyone has on opinion on the 'best' type to use and how you should be using it. IN reality, you have to go with what feels comfortable for you and your baby – and for us, and many others, that is a Papoozle.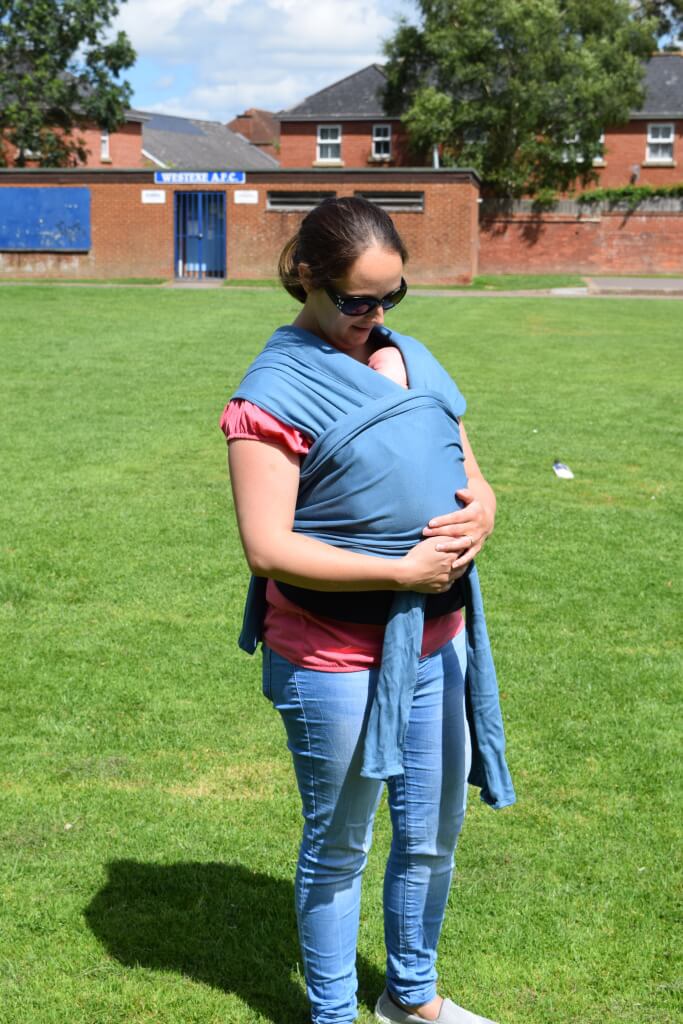 Don't be put off by the fact that it a wrap style carrier – it really isn't complicated to use at all. I can easily manage it by myself with 3 other children hanging off me. The Papoozle comes with a thick, wide waist strap that you simply buckle round you. Throw the 2 long straps over your shoulder, cross them at the back and tie at your waist. Slide your baby in under the fabric, and adjust until you are both comfortable. For extra newborn support there is an additional piece of fabric that can be placed over them at the front and tied at the back as you can see in my first photo.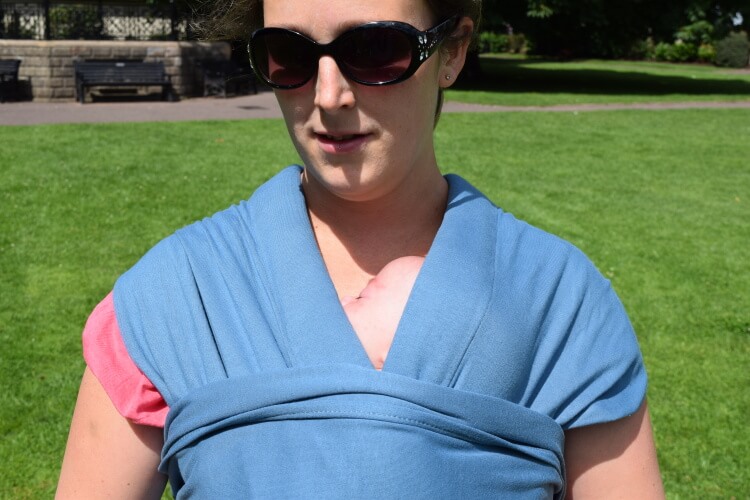 Some baby carriers I have used in the past have felt unsupportive, meaning I feel like I need to hold the baby in place even when the carrier is on. This isn't the case with the Papoozle. Eliza feels incredibly supported and safe, and she doesn't move or slip at all – even when I join the kids in a game of football.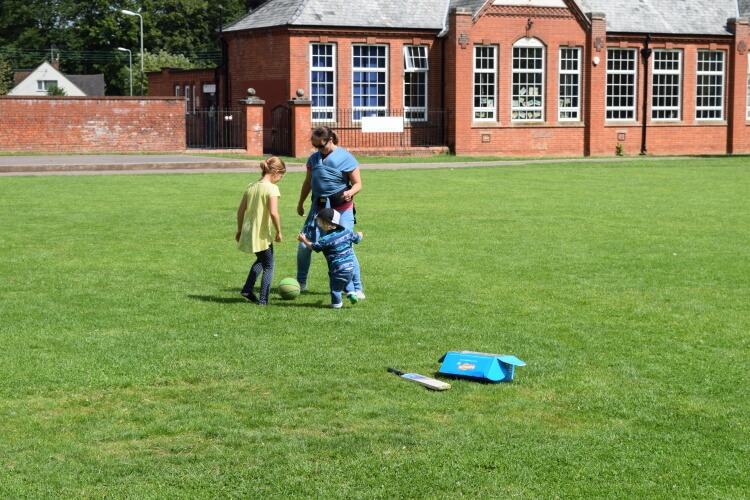 What I love about the Papoozle:
How easy it is to put on, even when I am on my own – it honestly takes no more than 2 or 3 minutes, which is great when you are trying to cope with a busy school run!
The wide shoulder straps mean the weight is evenly distributed and there is no strain on my back.
The thick, padded waist strap helps support the weight of the baby and takes the strain off my shoulders.
The extra newborn fabric helps hold a small baby like Eliza firmly in place, and I am confident that she won't move from the optimal position – where she can be close enough for me to kiss her head.
It fits anyone – I can wear it, Kevin can wear it, anyone can use it – without any need to adjust straps or settings.
The design naturally encourages correct hip positioning with knee to knee support – no crotch danglers here!
It can hold babies from 0-35lbs, which is a huge weight range. Your baby can be carried facing inwards or in a hip carry when older, and I am looking forward to trying this in a few months time. There is even a breastfeeding position for feeding on the go.
It comes in 3 great colours (black, stone and teal), is guaranteed for 24 months and costs just £49.99 – fantastic value for such a long lasting, multi purpose carrier.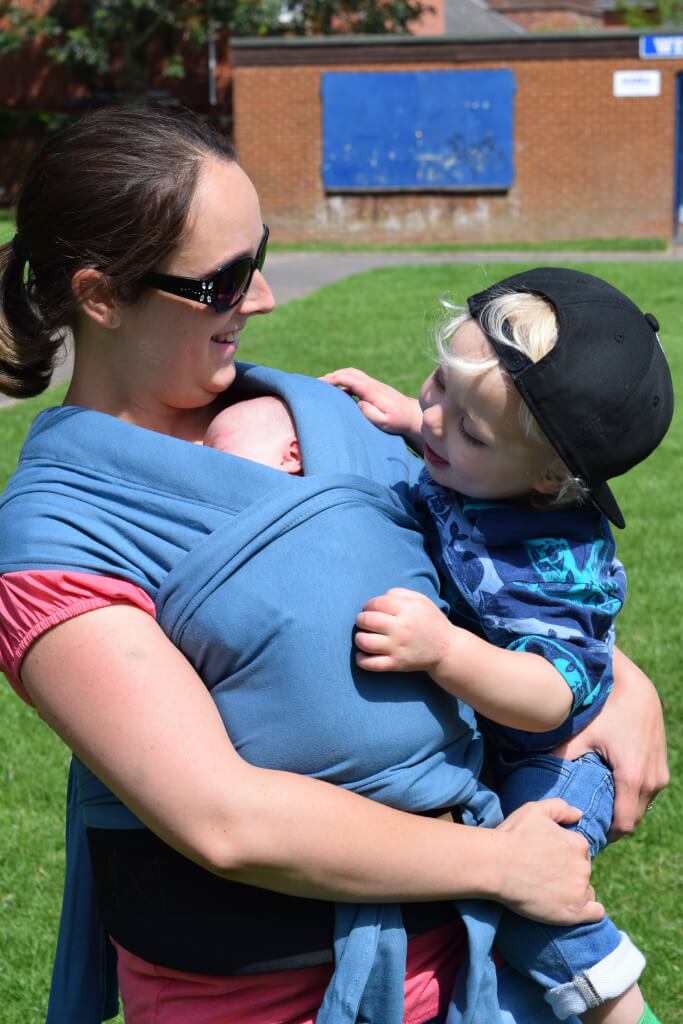 Do you love the look of the Papoozle? Of course you do – so why not enter my giveaway for a chance to win one?
Terms and conditions. Competition is open to UK residents and ends on 9/9/2015. Winner will be randomly selected from all correctly completed entries and contacted by email. Winner should claim their prize wihin 10 days or it may be redrawn. Prize supplied directly from Papoozle. More competitions at www.theprizefinder.com