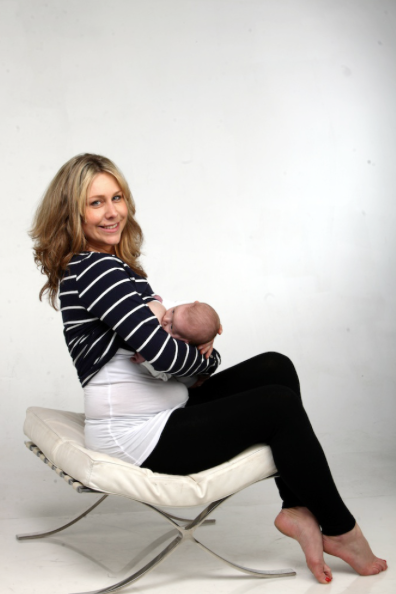 Anyone who breastfeeds knows how expensive nursing wear can be – especially when you consider that you may only wear it for a few months. Created, designed, tested and approved by breastfeeding mums, the Breastvest was invented to make breastfeeding easier – especially if you are a bit self-conscious about feeding in public. It works with any top, so you can use whatever is already in your wardrobe, and it covers up your tummy so you can feed without flashing your post natal tummy.
The vest is super soft, almost silky feeling, and very stretchy, so it can change with your shape, and is even comfortable enough to wear post C section. The design of it may throw you when you first try it, but just pop it on like a normal vest – it is exactly the same apart from the fact that the top is cut away so it sits just under your bra. Pop your top on over it, and when you are ready to feed you can just lift your top up, unhook your bra and away you go. It means there is nothing on view as the Breastvest covers your tummy and your usual top covers your shoulders and chest.
You could even wear this during pregnancy as an extra layer – it is stretchy and generously sized so would work as an extra layer underneath a normal tshirt, covering up the bottom half of your bump – again this could mean you spend less on special maternity clothes.
The Breastvest costs £15 – which is more pricey than a standard vest top, but it does offer more flexibility – you would only need a couple to see you through your breastfeeding journey. Much cheaper than a selection of nursing tops.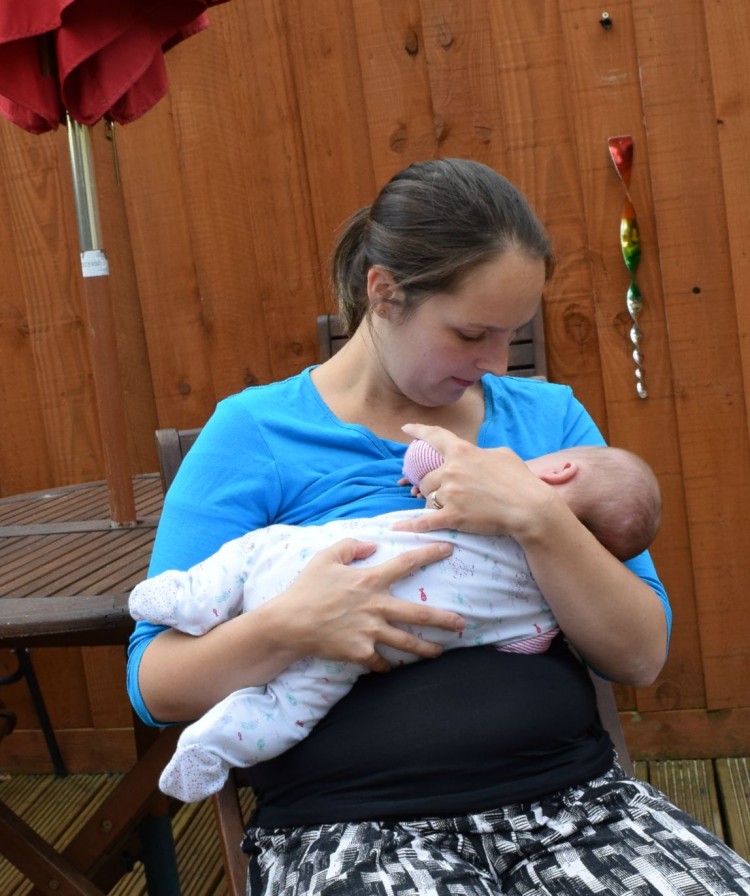 If you fancy winning a Breastvest of your own, then I have a giveaway that will be right up your street. One lucky reader will win a Breastvest in either black or white – simply enter below!
Terms and conditions. Open to UK residents, giveaway ends on 21/8/15. Winner will be randomly selected from correctly completed entries and contacted by email. Winner should claim prize within 10 days or it may be redrawn. Prize supplied directly from Breastvest. Competitions at ThePrizeFinder