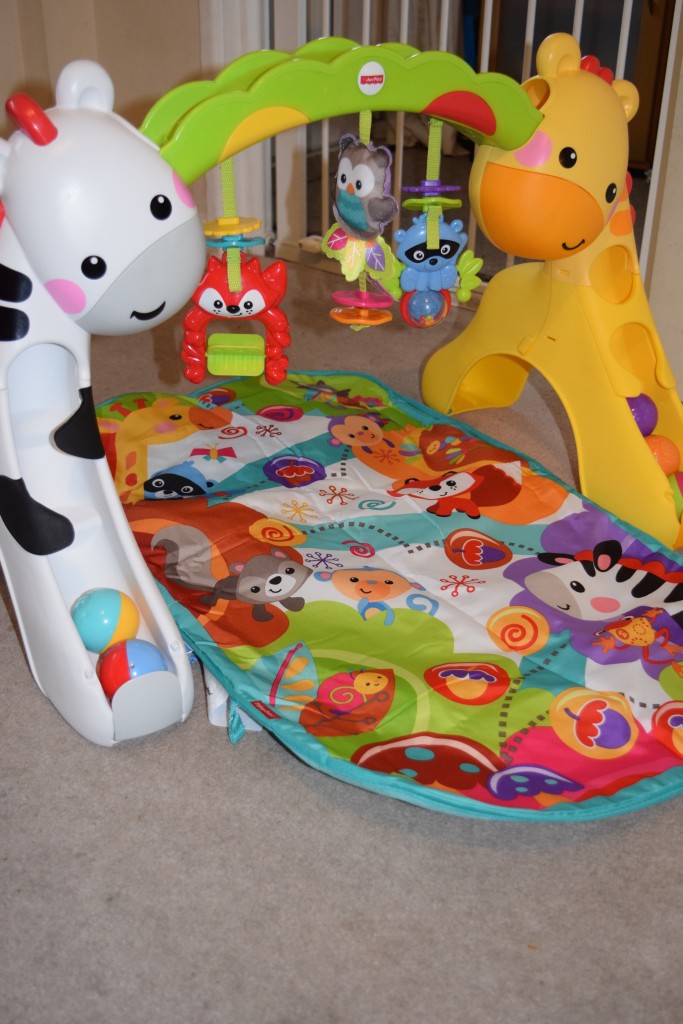 A baby gym is one of those items that I think is a bit of a baby essential, even if it just so you have somewhere to lay your baby for 5 minutes so you can make a cup of tea or answer the phone. We were recently sent the Fisher Price Newborn to Toddler Gym to try out with Eliza – and Max as it turned out!
The Fisher Price Newborn to Toddler gym has a decent sized mat for your baby to lie on, without it being so big it takes over your living room. There is plenty of space for Eliza to grow, and although it isn't a padded surface she seems comfortable enough and will happily play for 10-20 minutes at a time. There are 3 hanging toys which play music and sounds when she hits or kicks them – this alone holds her attention well. There are also some flashing lights which are activated in the same way, and the toys are easy to remove and change about if you want to mix it up a bit. This is the 'Lay and Play' stage, suitable from newborn.
The large zebra and giraffe side panels contain a selection of small balls which can be rolled across the main bar and down into the bottom section. This is for the 'Sit and Play' and 'Stand and Play' stages, where an older baby can sit or stand to play with the balls, and see the toys from a different angle. You can set the music to a 20 minute continuous play mode or have it on baby activated to encourage wriggling and movement. The mat can be converted for seated play, and there are pockets to store the balls. For standing play, the mat can be removed completely.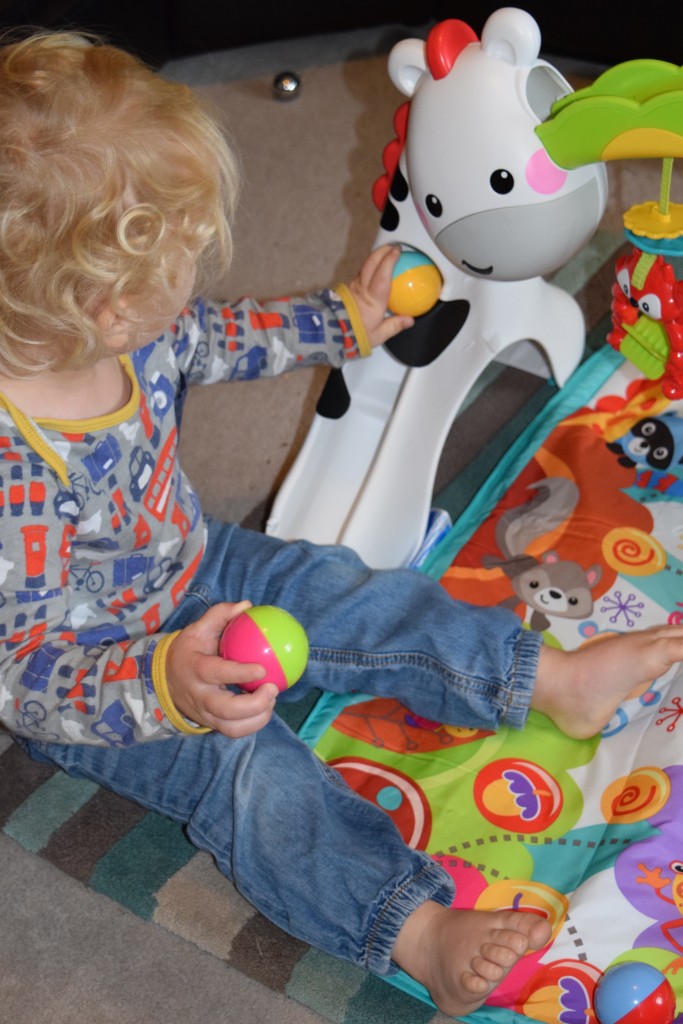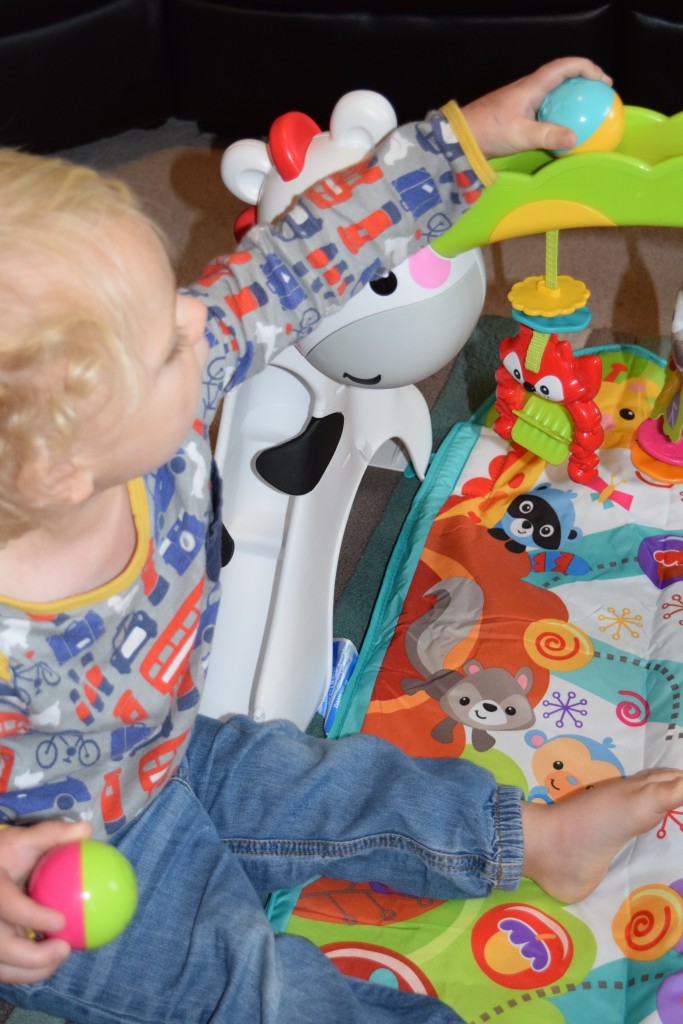 Max is 2, and enjoys playing with this almost every day. It offers a longer term option than most play gyms, making it great value for money – it will easily provide a play space from newborn right through to toddler.
There isn't much I would change about this play gym. It requires 3 AAA batteries, but this is pretty standard for baby toys, and we always have a supply. The mat itself could be a little more padded – we use it on a carpet or rug so it isn't an issue, but I think it would be a bit too thin for use on a harder floor. The zebra and giraffe side panels have an arched base – I have been aware on a few occasions that Eliza's head can fit underneath so I do keep a close eye – if she wriggled sideways she could potentially scratch her head on these. A solid, flat base might be better here. Other than that, we love it – and will certainly be making the most of all the various modes of play in the years to come.