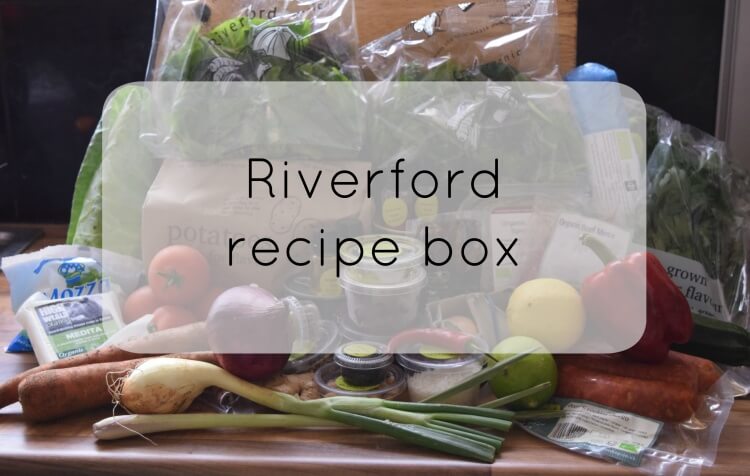 I have always been a big fan of the Riverford vegetable boxes, and up until a few months ago we were ordering the vegetable and fruit boxes weekly. They are a great way to encourage the children to try new foods that they might not necessarily have come across before. So when we were sent a Riverford recipe box, I couldn't wait to see what treats were inside.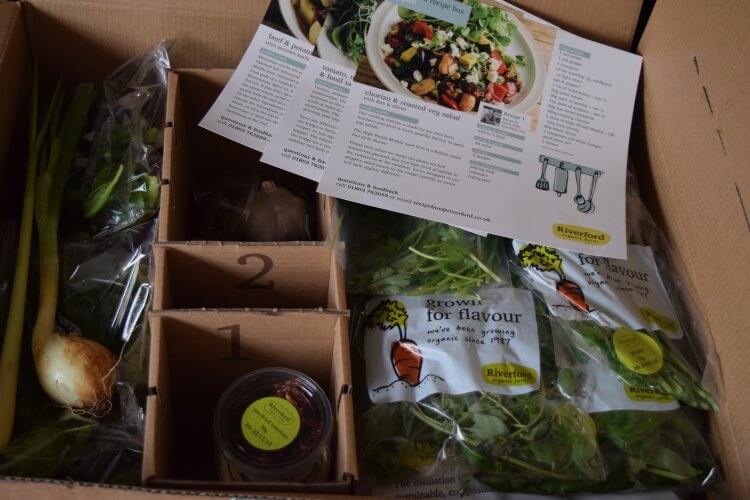 We received the original recipe box, containing everything we needed to make 3 recipes:
Tomato , mozzarella and basil tart
Beef and potato massaman curry
Chorizo and roasted veg salad
You receive the exact amounts of each ingredient needed for the recipes, so there is no waste, no measuring and no guess work. You simply grab what you need from the box and off you go. The box is divided into sections so everything is easy to find – all the herbs and spices are in one section, oils etc in another, veg and meat kept separately – you get the idea. The boxes also have a cool pack inside, so if you're not home when the box is delivered nothing will go off or be wasted. You can simply grab the box when you get home and unpack into the fridge or cupboards.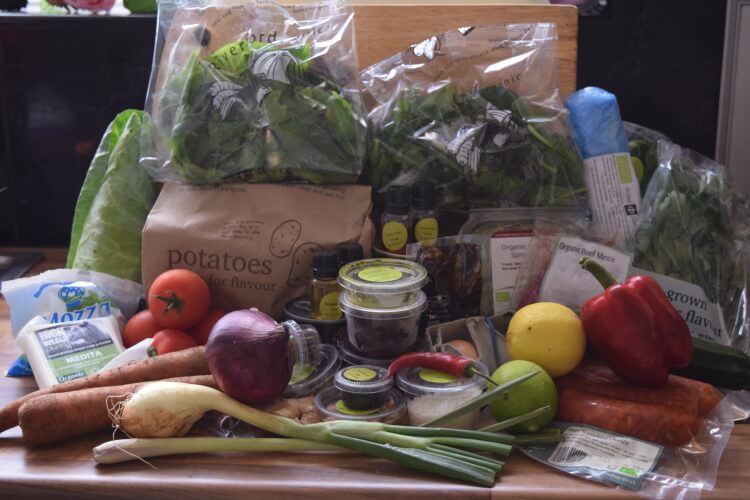 We couldn't wait to get started on this box, and decided to make the tomato, mozzarella and basil tart first. Because the original box recipes only serve two people, we cooked this later in the evening when the children were asleep. It would be nice to see a family box added to the range, so you could cook recipes for the whole family.
The tart was super easy to make. It looked and sounded much more complicated than it actually was, and I really enjoyed making it. The recipe cards are very easy to follow, and broken down into small steps so you don't feel overwhelmed. I love that all the ingredients are pre-weighed so I can just grab the pots and tip them in, rather than having to try and weigh and measure during cooking. We actually adapted the recipe slightly, adding in some peppers and mushrooms that needed using up.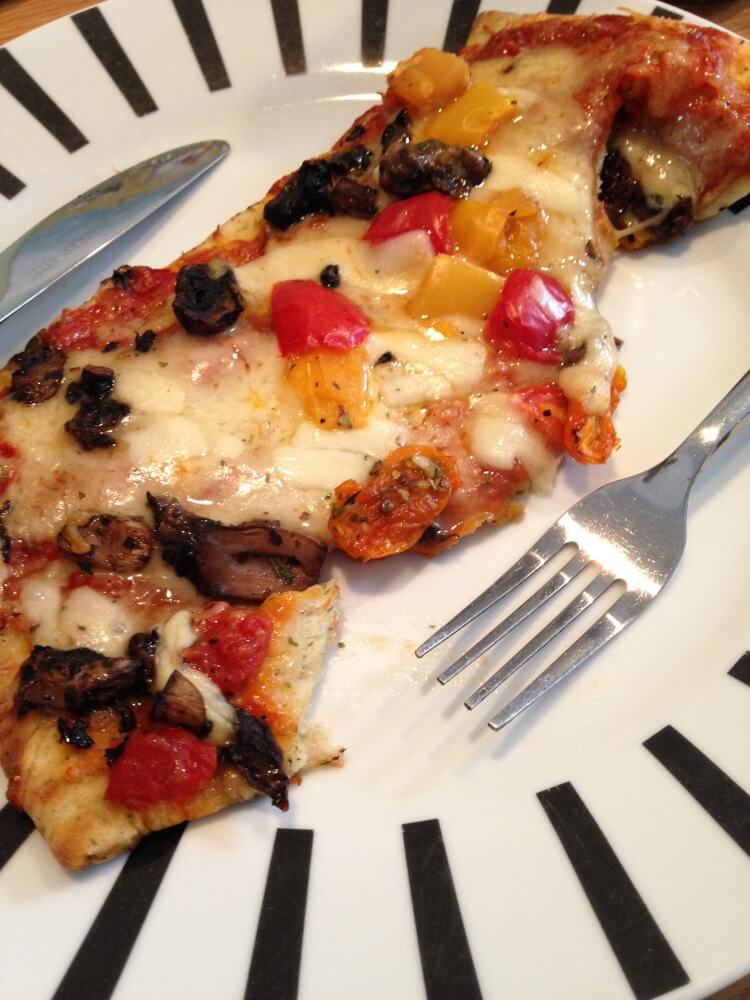 The tart was a huge success and didn't last long at all. The children would enjoy this too I think, and so we will be trying this one again without a doubt. The chorizo salad was another hit, and the curry was also delicious, although I would personally tone down the spice slightly next time, but that's just personal taste.
The original recipe box is priced at £39.95, which is pretty good value for 3 meals of this standard, especially considering you are using organic produce. It is definitely something we would consider using on a more regular basis once we have moved house and got settled again. Like I say, I would love to see the addition of a family box too, with enough ingredients to feed more than 2 people.
Riverford have just launched a new campaign, designed to encourage the handing down of cooking skills between the generations as some research suggests that this is on the decline.
I know there are lots of parents, grandparents, aunts and uncles with great ideas about how to get kids interested in cooking savoury meals from scratch, so why not share them via the Riverford Cook Together hub?