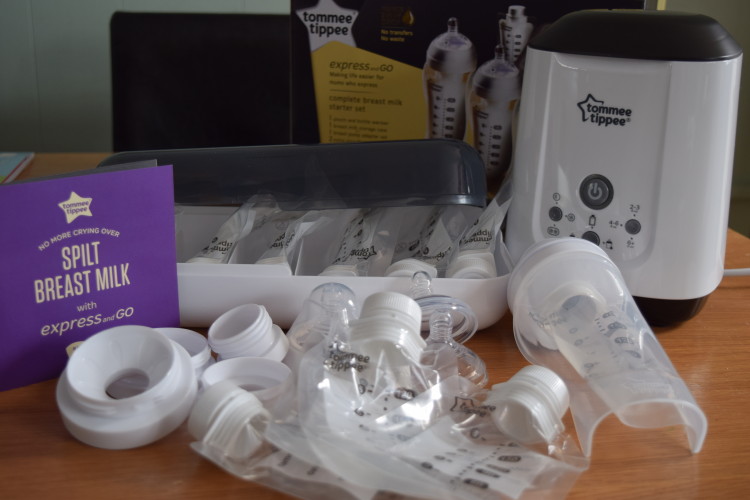 Anyone who has ever expressed breastmilk for their baby knows just how heart wrenching it is when that precious milk gets wasted. Brings a whole new meaning to crying over spilt milk. It usually happens when you are trying to transfer your milk from the storage pot or pouch to the bottle – and hearing the wail of a hungry baby waiting for their lunch doesn't help!
Thankfully, the clever folks at Tommee Tippee have the answer – the new Express & Go system. Here is how to express and go in 4 easy steps.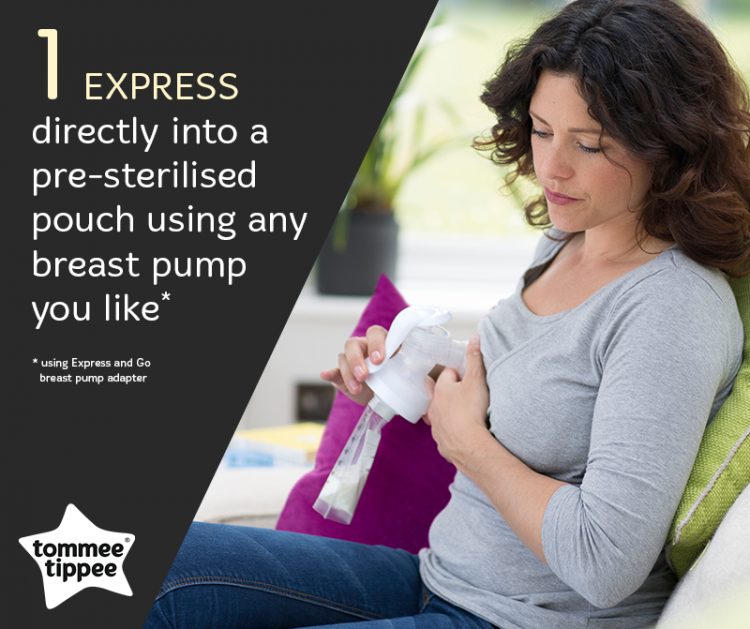 The kit comes with a breast pump adaptor which allows you to use the system with Medela, Lansinoh, Evenflo, Ameda, Philips Avent and Tommee Tippee breast pumps, so you don't need to rush out and buy a new one – go with what already works for you. Using the adaptor, express directly into the breastmilk storage bags which screw tightly into the pump section.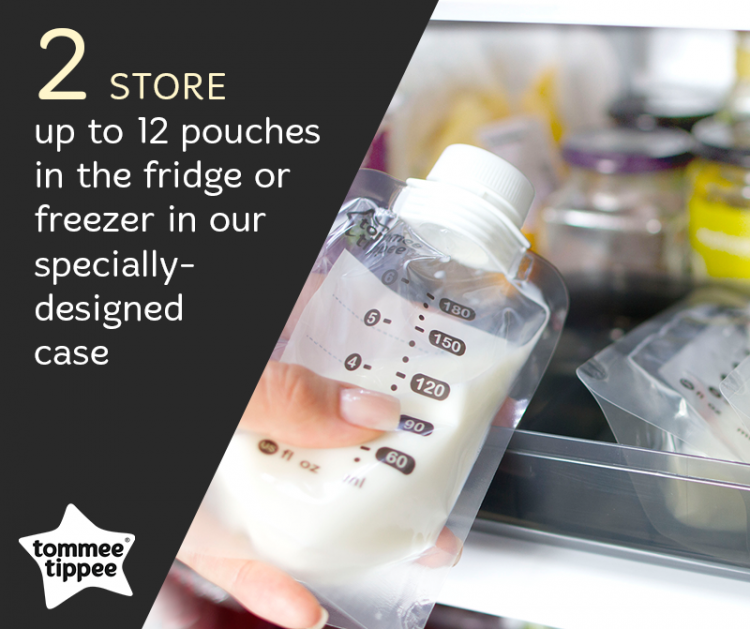 Once you have your stock of breastmilk you will want to store it – ready for someone else to help with the night feeds perhaps, or just ready for the day when you will head out with your friends and leave someone else in charge of your baby. Whatever the stash is for, you can store up to 12 pouches of expressed milk in the Tommee Tippee storage case, which will slide neatly into your freezer.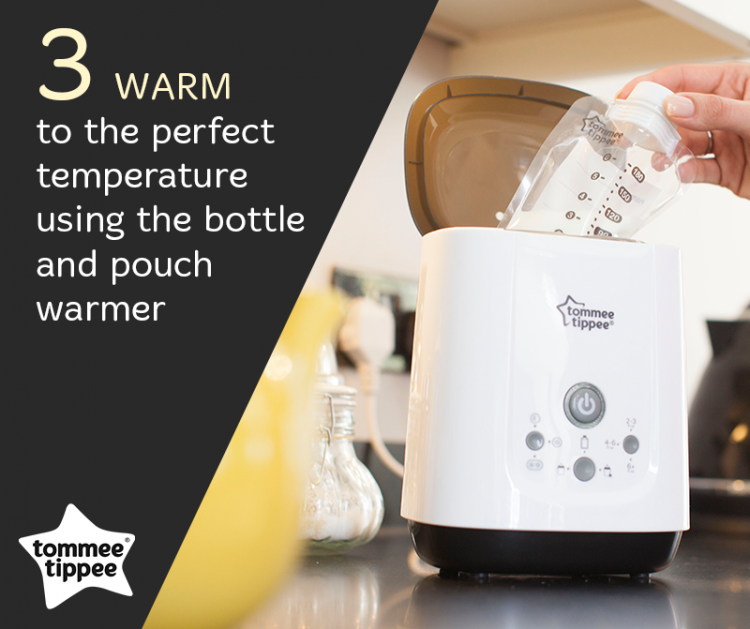 Once you are ready to feed, you can warm to the perfect temperature in minutes from fridge or freezer using the bottle and pouch warmer, which helps preserve nutrients and vitamins. Simple to use and small enough to store away easily when not in use, this is a really handy piece of kit to own.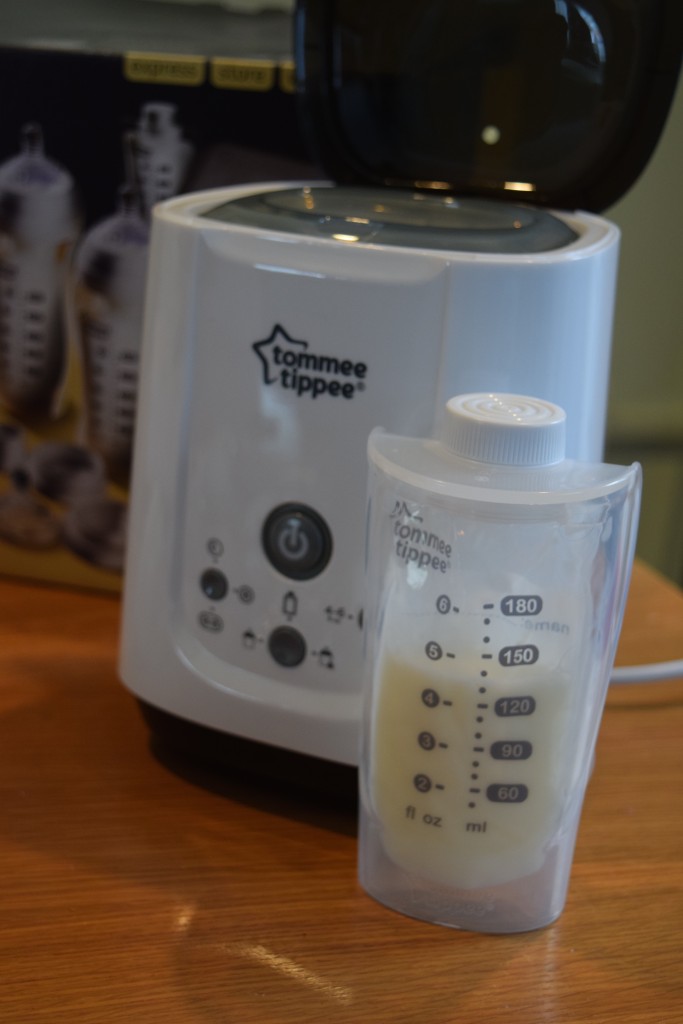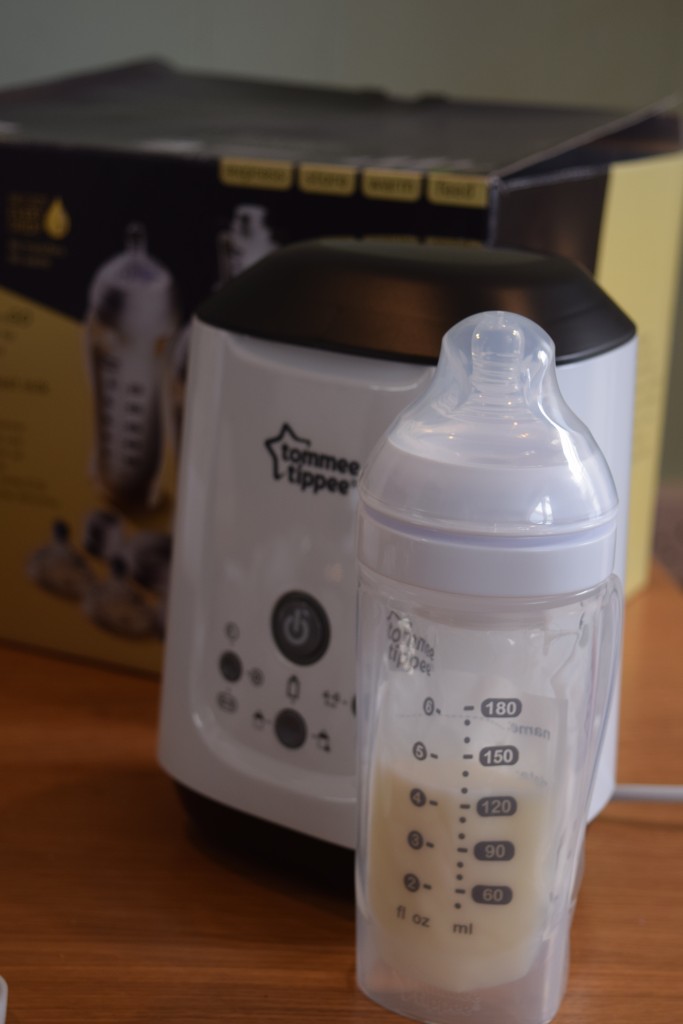 Now here's where it gets really clever. There is no need to transfer milk from the pouch to the bottle at any stage. Simply unscrew the storage cap and replace it with a pouch bottle – the pouch slots inside a bottle casing and you just screw a teat on top – and there you have it. One warm bottle of breastmilk ready for step 4.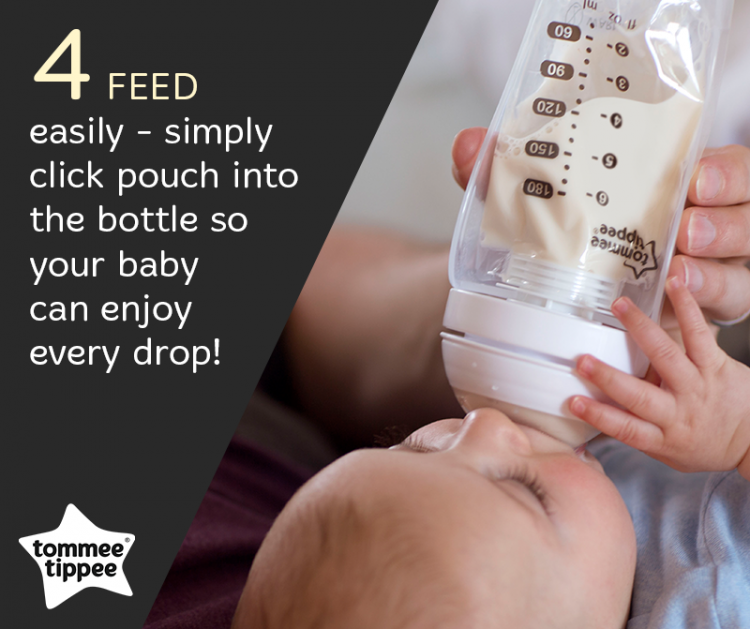 Feed your baby directly from the same pouch you expressed in to. The Closer to Nature teats are designed to flex and move in the way your breast does so that your baby can feed easily and happily.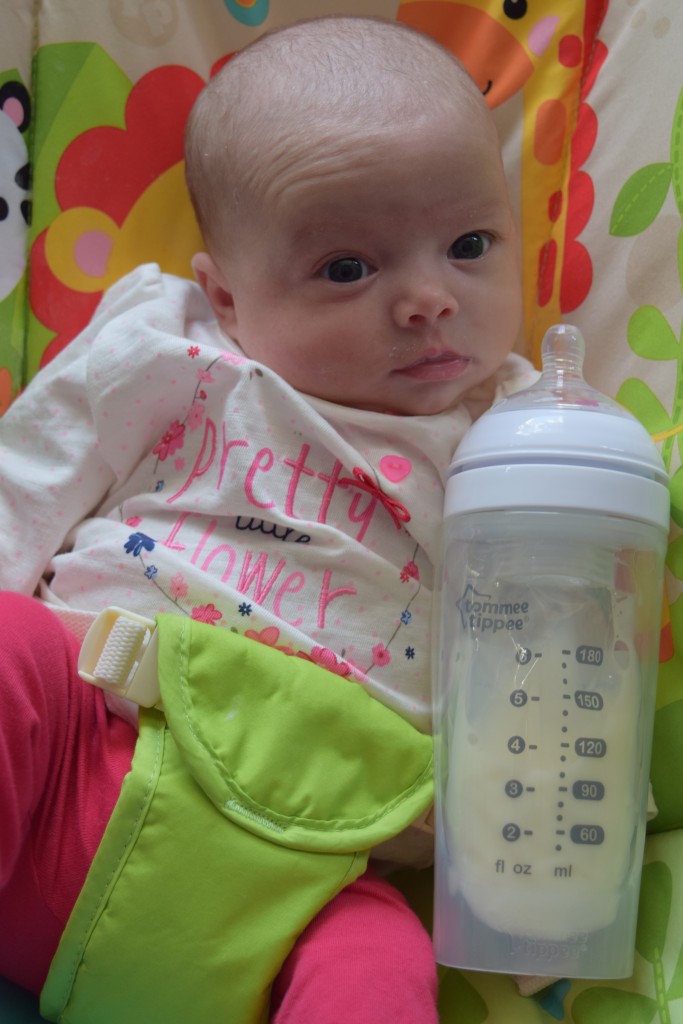 And that really is it. Express…..and go. Go! Head off to bed for a well earned rest, or put on your dancing shoes and hit the town with your friends. Whatever it is you want to do, you can do it knowing that you are still providing the best for your baby even when you can't be there.