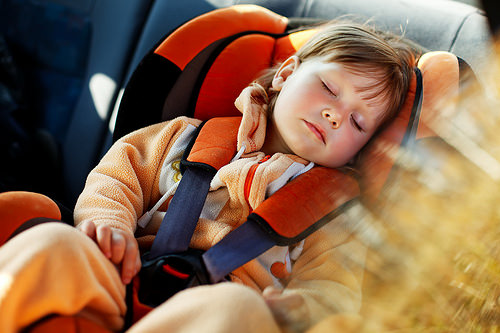 Photo Credit: marek_tensam via Compfight cc
Now that the summer holidays are in full swing, many of us will be travelling with our children – whether that is for holidays, days out or to visit family and friends. While these are all fun activities, the actual travelling with children part is not always quite as much fun! Over the years we have discovered a few ways to make trips with kids a lot less stressful – here are our top 5 tips.
Pack well. Start the packing a few days before you need to travel – there is nothing worse than trying to do it the morning of your trip with children eager to get going and a lack of time. Think carefully about what you really need for both the event and the journey itself. Consider how you pack too – put things you will need access to inside the car rather than the boot, put into bags that are easy to open such as a rucksack or cool bag and make sure you can reach them – you don't want to be trying to grab something from the rear footwell as you drive down the motorway!
Plan meals and snacks. Pinpoint some places on the map where you can stop to refuel. Always have a couple of options in case one place isn't open or is too busy. Think about stopping somewhere with a little bit of open space so everyone can stretch their legs and get some fresh air. Also pack car friendly snacks – nothing that will mean lots of crumbs or sticky spillages. We like fruit bars, rice cakes, little pots of grapes or strawberries and cracker style biscuits. Make sure you pack plant of water or squash too – we use the sports style bottles so they don't get spilled.
Have some game ideas. Games can keep everyone occupied and diffuse tension if there is traffic. Draw up a scavenger hunt style chart the day before you go, where the children can tick off things as they see them – you can get them to spot things such as a yellow car, a cow, a bus or a local landmark. Other favourites are I-spy, counting the number of a certain coloured car and memory games such as 'I went to the shop and I bought a….'
Create activity bags. Pack a small bag for each child containing a few of their favourite games and toys. Every half an hour or so they can pull something new from the bag to play with. Items such as crayons and colouring books, toy cars, books, stickers and electronic games can entertain your little ones long enough for you to reach your destination.
Travel at night. If you have a very long journey consider setting off at night. This usually means that they will sleep for a good portion of the trip and will wake up refreshed and excited. It also stops the endless cries of 'are we there yet?'
I hope these tips help you if you are travelling with kids this summer, and if you have any tips of your own please do share them in the comments box below. I would love to hear where you are planning to journey to this year. If you are searching for a car or van leasing deal then check out Parkway Contracts.
* This is a collaborative post *