The first week of the school holidays has been a fairly quiet one. We have enjoyed a few chilled out days at home doing board games, puzzles and colouring and have also had a few fun filled days at the local adventure playground. The kids had a dentist check up on Friday – Max's first time – and everyone was given a clean bill of health and a sticker. I can hardly believe we are in August already, and on week 31 of project 365.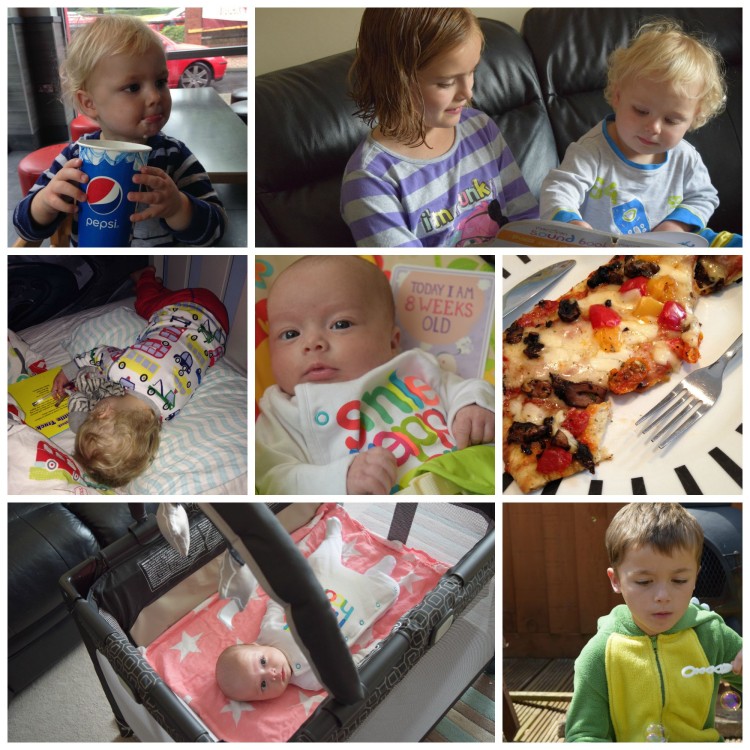 Day 200 – We were out shopping for my new computer today, and stopped for a bit of lunch. This was just before Max dropped his drink all over the floor.
Day 201 – A bit of bedtime reading
Day 202 – A strange way to sleep – upside down and clutching a book and a handful of pens!
Day 203 – Eliza is 8 weeks old. How did that happen?!
Day 204 – We have been reviewing a Riverford recipe box and today we had a go at making the tomato and mozzarella tart.
Day 205 – I had some help reviewing the Graco Nimble Nook travel cot today.
Day 206 – Bubbles in the garden.