I remember collecting Trolls when I was growing up – do you? Funky little things with crazy colourful hair?
Well now they have been funked up – meet the all new Electrokidz.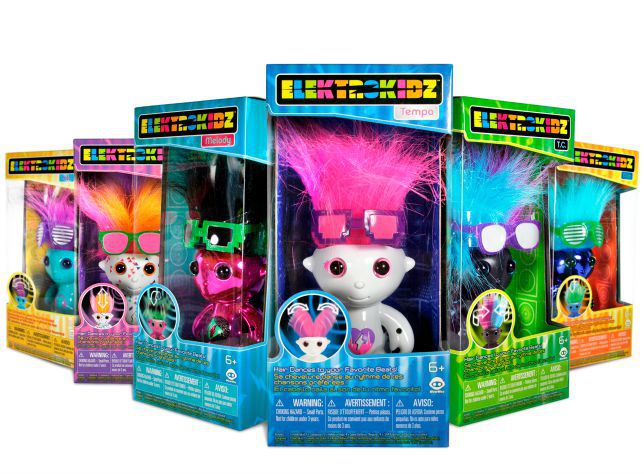 Elektrokidz are the first ever music-inspired collectable dolls that dance to the beat of the music you are listening to! There are six groovy Elektrokidz to choose from, each sporting their own ultra-cool locks, a pair of stylised shades and totally bling colours. Quite simply they rock! Nobody whips the hairdos like an Elektrokidz!
New to the UK, Elektrokidz are a massive success in the US and have made star appearances across the internet, on music shows and at celebrity events. Elektrokidz are the only figures whose hair 'dance and rock out' to the beat of the music you are listening to. They detect both high and low frequencies, each Elektrokidz has its own groovy hair dance, so collect them all to be United by the Beat!
I have a set of 6 to giveaway, so if you fancy winning all of these in time for Christmas, simply enter via the form below – good luck!
Terms and conditions. Open to UK residents, giveaway ends 17/11/2015. Winner will be randomly selected from all correctly completed entries and contacted by email. Winner should claim their prize within 10 days or it may be redrawn. Prize supplied directly from ElectroKidz. More competitions at ThePrizeFinder