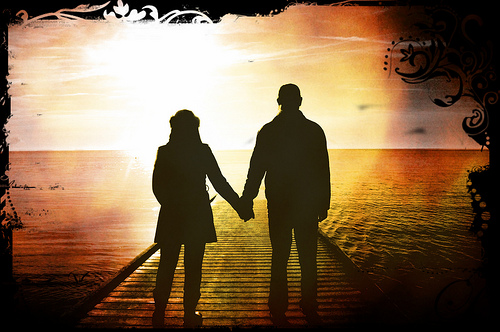 Photo Credit: JazzSP8 via Compfight cc
Whether gay, lesbian, straight, bisexual or transgender – there is no doubt about it, online dating has changed the way we meet potential partners.
The rise of technology has changed the way we communicate with those we already know, and this is no different when it comes to getting to know people we don't. In a fast paced world it has become a convenience, speeding up the time it takes us to meet someone new – as well as providing us with an opportunity to start talking to people we may have never come across in our day-to-day lives.
For those who are single, wondering how to meet a partner can be a worry. If there is no one at work, you don't go out as much as you used to and your friends are too busy in their own relationships to set you up – then what's a gal (or guy) to do?
Online dating means that even those of us with the busiest lives, can still find true love. We don't even need to leave the comfort of our homes to do so! Wherever you are and whatever you are doing you can start talking to someone new, from your smartphone or tablet.
And we are not short of sites to do this from – from those that are geared towards the LGBT community, others that provide the opportunity for its user to meet either the same or opposite sex – to the more bizarre, which enable you to meet a Sea Captain or an Inmate.
This modern way of dating, which was once a taboo and something many did in secret, is now widely accepted, with many people seeing it as a normal part of their love lives. In fact, one in five relationships now start online and meeting someone online is the third most popular way to find a date, behind meeting through a friend or in a bar.
Online dating, unlike meeting someone in a noisy club where you can't talk properly, allows you to have a proper conversation and really get to know the person. And, rather than being set up on a blind date by a friend, which could result in sitting through a few awkward hours with someone you don't really click with – by reading their profiles (and perhaps a bit of social media stalking!) you can find out if you are going to have anything in common beforehand!
After studying their profile and photos it is up to you if you want to start a conversation – if you do and they are not for you, you can politely end it. But, a simple 'Hello' could lead to a phone call and then a date… then who knows where it could end up?
The hardest part of online dating can be the initial set up of the profile – having to big yourself up isn't always easy – especially if you would normally send a friend over to do it for you! What you don't get with online dating is the support of your trusty wingman (or woman!) Signing up to MySingleFriend Gay Dating (or whatever you preference) allows you to have a virtual wingman by your side – as they fill in the profile, and therefore brag about your qualities, so you don't have to.
If you are single and not signed up to a dating site it looks like now is the time to do so, because online dating is only set to get bigger with a new study suggesting that 50% of couples will meet online by 2031!
* This is a collaborative post *