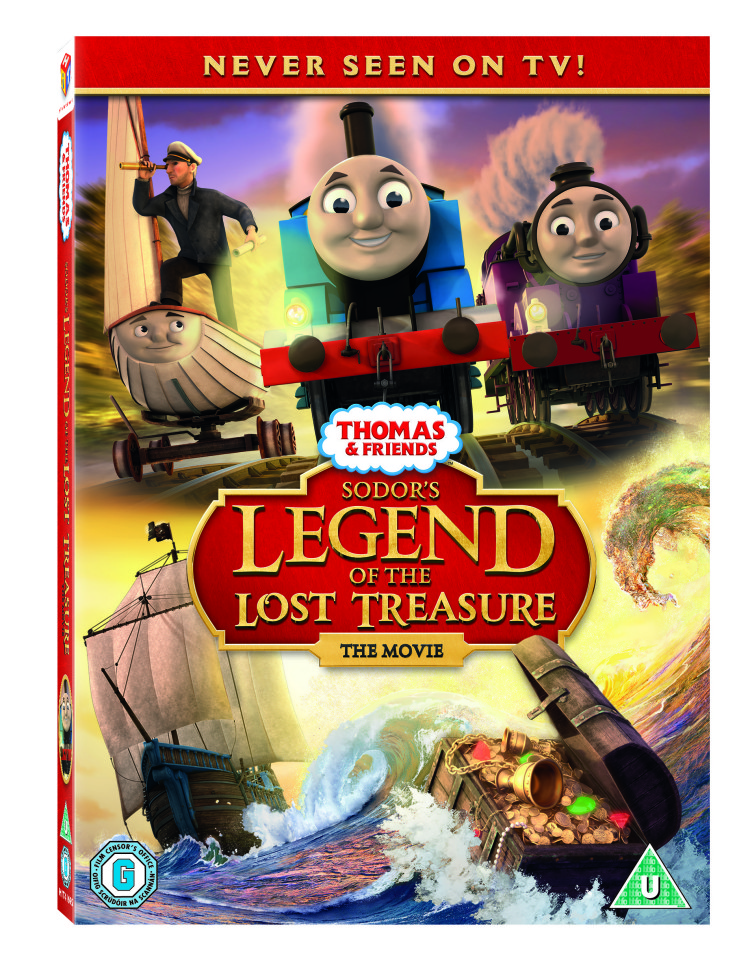 Max LOVES Thomas & Friends. In fact, all my children have, and even now at 9 and 7 years old, Gemma and Jacob will happily sit and watch Thomas with Max. When we were sent a copy of the brand new DVD 'Sodor's Legend of the Lost Treasure' I knew it would be a hit – even without knowing what it was about! We sat down to watch it all together, and the children were engrossed from the word go.
Thomas and his friends discover an old pirate ship, and start the search for Sodor's lost treasure. When Thomas rocks the boat with some new friends there is trouble – will Thomas track down the treasure before Sailor John sets sail with it? I won't spoil the surprise for you, but it really is a great watch. It's everything we have come to expect from Thomas & Friends – action packed, plenty of bumps and crashes which the children love, and endless chances to interact and guess what happens next.
I think this is possibly our favourite Thomas film to date – beating our previous favourite 'Misty Island Rescue'. It has been watched over and over since we got it, and Max often requests it over CBeebies – which is really saying something! If you are after a Christmas stocking filler for your Thomas fan, then this is definitely one to check out.