I never really used to worry about keeping my home safe. We didn't own anything of much value, we were home most of the time and we lived in the type of neighbourhood you assume will be pretty safe. Then we had kids, and my priorities changed somewhat – now I felt much more strongly about protecting our children's home. All of a sudden, we went from just locking the door to considering installing a monitored alarm and other security systems. At Christmas time and near their birthdays, the house is often full of toys and electronic goods that we have saved to give them. If they were taken, we wouldn't have enough spare cash to replace them, that's for sure!
Panasonic have developed a new Smart Home system – home monitoring with simple installation and easy operation. Not only can it monitor your home while you are out – so you can make sure things are just how you left them, it can even be used to switch your appliances on and off automatically or control your lights!
There are lots of different options too, depending on the level of cover you think you need – everything from window and door sensors that let you know when someone opens an entry or exit point, to full indoor and outdoor camera kits, motion sensors or monitored alarms.
I am not sure just how far we would go in relation to home security, but it's definitely something we need to think about – especially now we are about to move into a brand new home that we have worked our socks off to buy. I couldn't risk anything happening to it, or to the things inside we have used every last penny to get. I definitely think the door sensors are a fantastic little piece of kit, and the fact that you can monitor your home even while you are away with the use of the app makes it really appealing. How long would it take to just check on your home during your lunch break just to make sure all is well?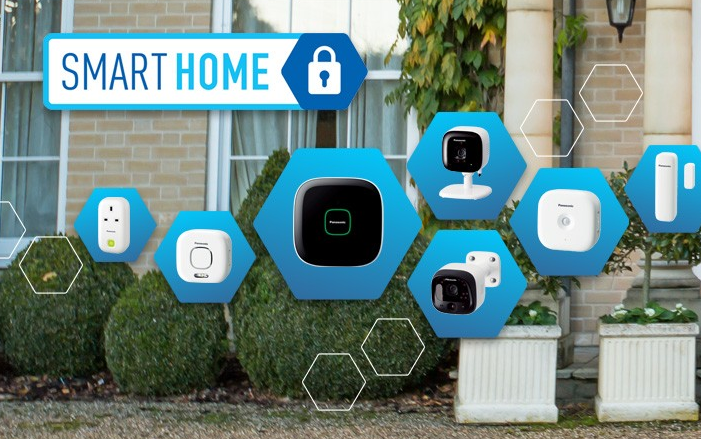 Do you have home security? How do you find it? If you don't have any, is it something you would consider or do you not feel like you need it?
*This is a collaborative post *