Gemma has had the same bedroom for several years now – pink with wall stickers that she chose a good while ago. She has been asking for a 'new' bedroom for a while now, but because we were all set to move very soon, we held off on decorating until we were in our new house where she could choose her own colours.
In the meantime, we allowed her to choose a couple of accessories that would make her feel a bit happier until we moved. She chose the Potwells Aloka night light and a heart cabinet from Sue Ryder.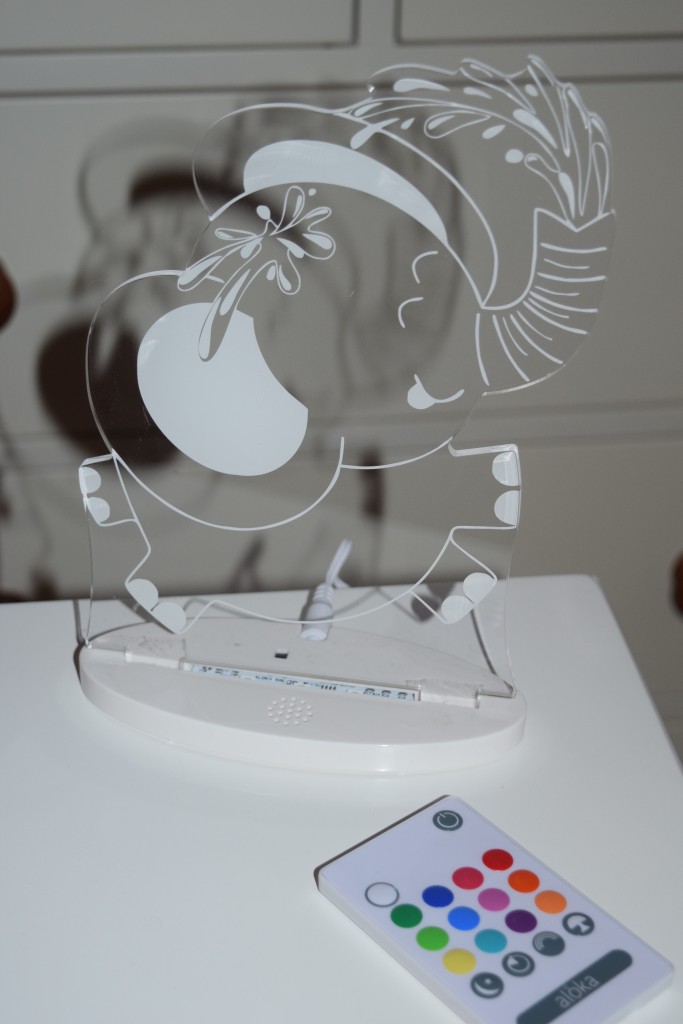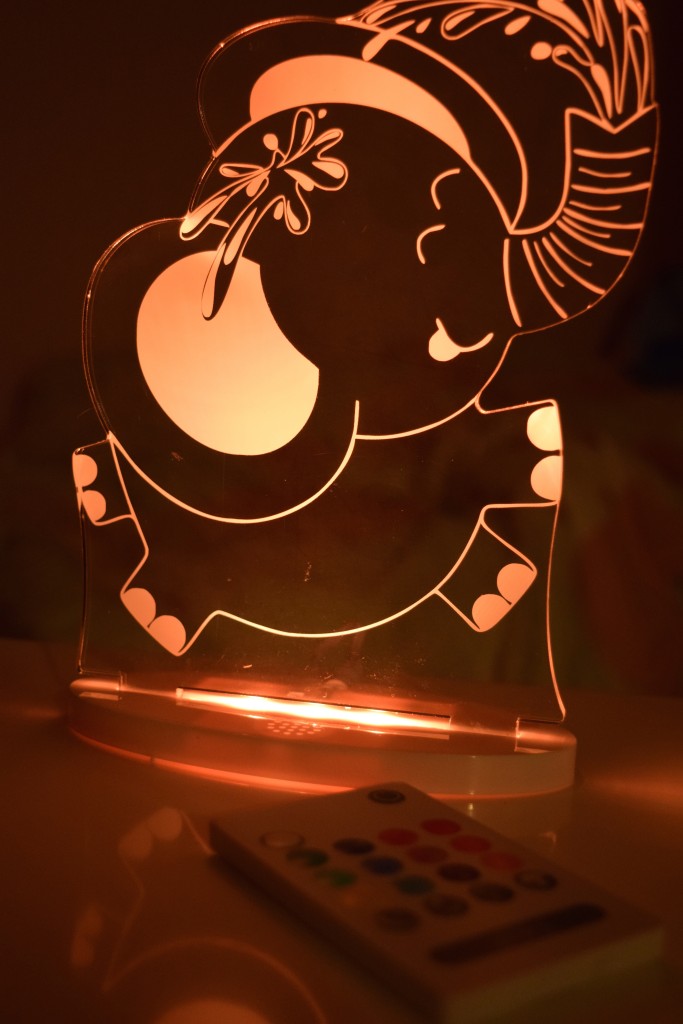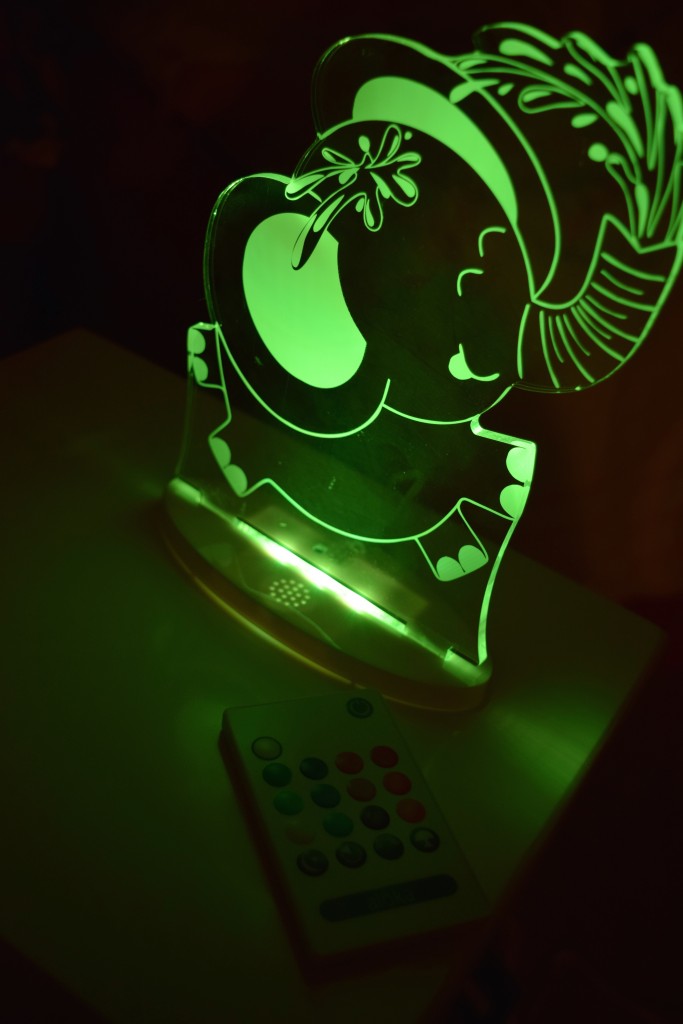 Although these lights are actually classed as nursery night lights, I really like them for a child's bedroom too. It is a multi coloured LED light with a remote control that allows you to choose colours as well as set a dimmer and timer. The remote is simple enough for Gemma to use herself – she simply presses the coloured buttons to select the colour she would like the light to be, and I am happy to leave it in her room as it is low heat, so there is no chance of her burning herself. The amount of light it emits is perfect – just enough to provide some colour in the darkness, without being too overpowering and preventing her from dropping off.
We also let Gemma choose a cabinet for storing all her bits and bobs – she has plenty of those! This slim white cabinet with heart drawers from Sue Ryder is ideal for this, and pretty enough that she actually wants to use it! This cabinet has come from the new Sue Ryder website that sells new items, not items donated by others – this is a great way to donate to charity even if you are not a fan of traditional charity shop buys.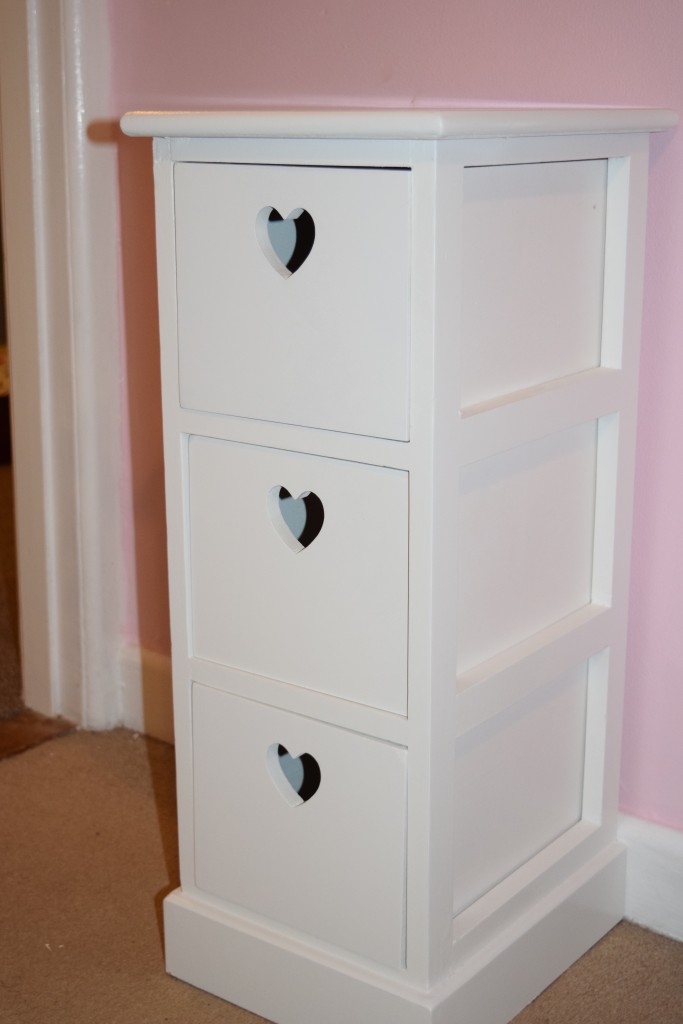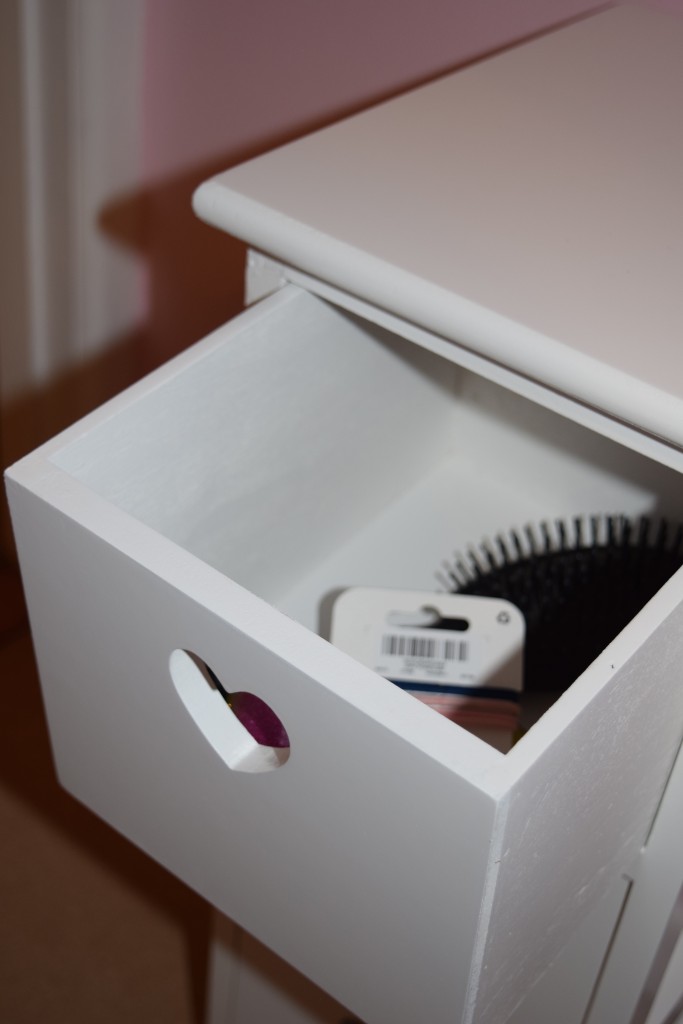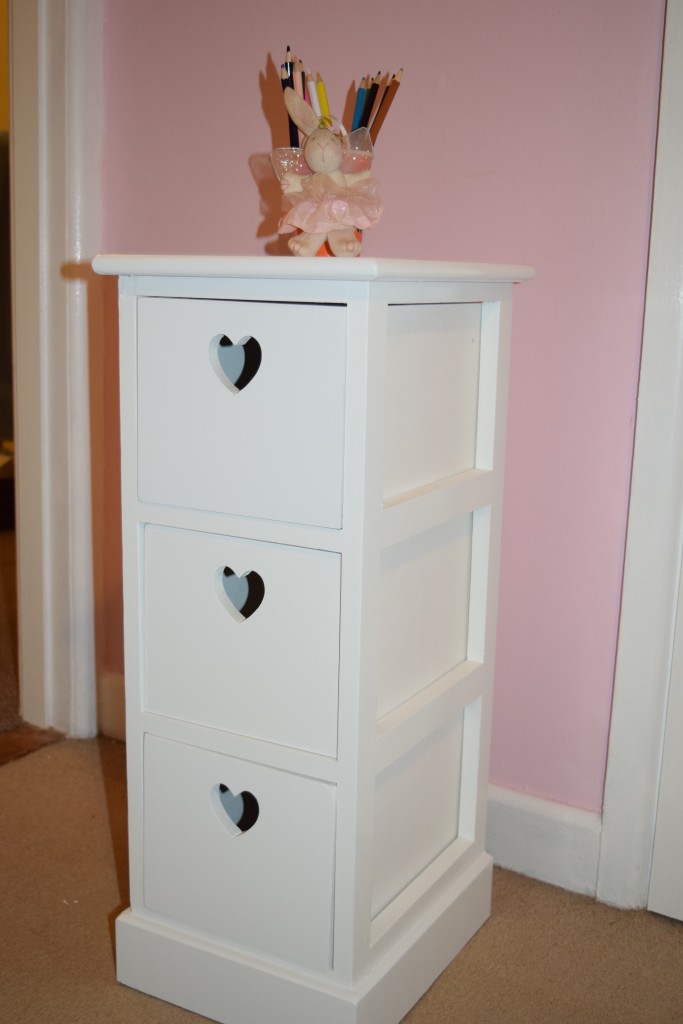 The cabinet is the ideal size for a smaller bedroom, and it is slimline too so doesn't take up much room. Having said that, the drawers are deep and well made. Gemma is using one drawer for hair bands and brushes, one for books and one for 'special things'. It makes a lovely little bedside cabinet, and is a great base to stand her Aloka nightlight on too.
Once we move we will be painting Gemma's room pale blue as requested, and she will have brand new fitted wardrobes in there too. We will keep this cabinet and nightlight beside her new white wooden bed, and we will add in a new set of drawers and some other accessories to make it just how she wants it. She hasn't had her bedroom redecorated in such a long time, and she really deserves it.